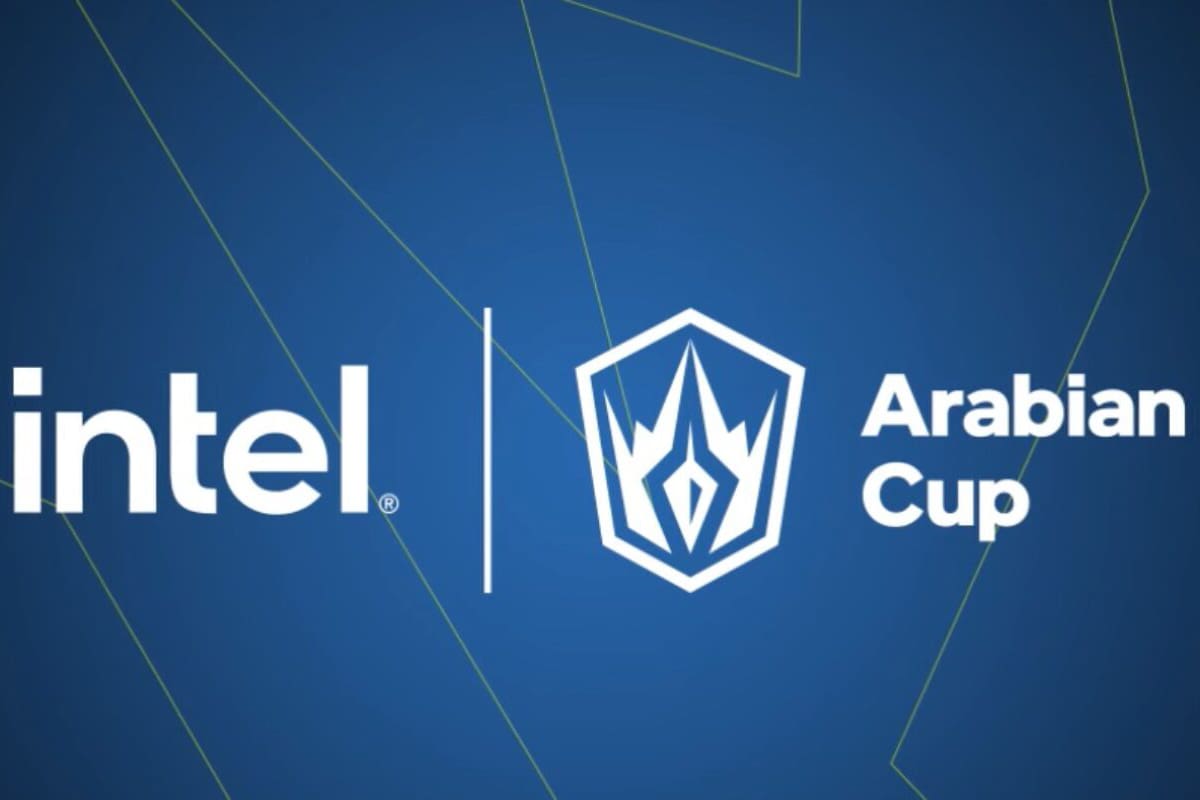 by in
The esports tournament organizers Calyx and the game developers Riot Games have come together to host the first ever Intel Arabian Cup (IAC) Playground for amateurs in Iraq and the Gulf Cooperation Council (GCC) region.
The GCC is an economic and political council of six countries in the Middle East region, which are Saudi Arabia, Bahrain, the United Arab Emirates (UAE), Kuwait, Qatar, and Oman.
The tournament will be two seasons long and will feature Riot Games titles such as VALORANT, League of Legends, and League of Legends: Wild Rift. This tournament will be an opportunity for amateurs to compete in global teams and will serve as a platform for these newbies to soar.
The IAC Playground will be the official VALORANT Region Circuit and will serve as a regional qualifier to take a spot in the 2nd season of the VALORANT Regional League in MENA (Middle East and North Africa). Also, the leading two League of Legends teams will qualify for the second season of the Intel Arabian Cup open qualifiers.
Participants will play to win the prize pool, which is $30.000 for both seasons. That is the sum of $15.000 per season all across the three titles: VALORANT, League of Legends, and League of Legends: Rift. Both seasons will be aired on the Calyx website, Facebook, YouTube, and Twitch.
Competitive Experience Professional at Riot Games MENA, Hakim Abu Nahel, talked on the agreement:
"The IAC Playground is a grassroots circuit designed to provide a fantastic competitive experience to our League of Legends, VALORANT and WildRift players across the MENA region.
"We are proud to announce that the Playground circuit will also act as a stepping stone for aspiring teams and players to compete for an opportunity to qualify for high-tier tournaments such as the VRL for VALORANT and IAC Prestige Division for League of Legends.
We are very excited to once again work alongside our long-term partners, Calyx to deliver this amazing journey and great opportunity for our players."
According to Sunderesan Iyer, Vice President, Business Development of Hockwood Games:
"Our vision for Calyx is to be the home of esports in the region. Through this partnership with Riot Games once again, we are providing a professional platform to support the regional gaming community. We are proud to now offer a way for amateur gamers to compete on the global stage with Riot."
What Is Calyx?
Prior to this, Calyx, the subsidiary of Hockwood Games had partnered with Riot Games in June 2021. This alliance was as a result of hosting the first-ever League of Legends: Wild Rift tournament to be conducted in the Middle East and North Africa.
Calyx is situated in Dubai and is devoted to growing esports in the MENA region. Calyx and its affiliates are working to establish and grow the area esports business by giving local enthusiasts a platform to play, showcase, and enhance their skills. Calyx has run major and local competitions in 15 countries, such as the Regional VRL MENA League, Wizzo esports PUBG Mobile Cup, and BLAST Premier Dune Cup.