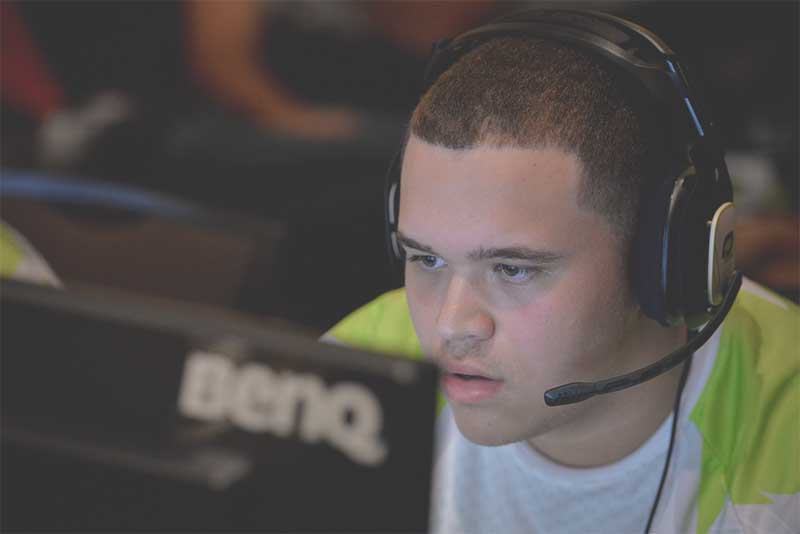 by in
Chicago Huntsman has announced the signing of Marcus "MBoZe" Blanks, who will join the team as a substitute player, for their 2020 Call of Duty League roster.
The inaugural season of Call of Duty League is getting closer with each day and with it, the players and teams are training hard to get themselves ready for the challenges they will face ahead and prove their worth to the world and their loyal fans.
While some teams have already reached the limit of 10 players and have their rosters for 2020 season finalised, others have been adding new members in order to adapt themselves should there be a need to swap out their starting line-up.
One such team is Chicago Huntsmen, who announced earlier this week they have completed the signing of their second substitute player MBoZe, who will join Jordon "General" General, Peirce "Gunless" Hillman, Dylan "Envoy" Hannon, Alec "Arcitys" Sanderson, Matthew "FormaL" Piper and Seth "Scump" Abner on their venture into 2020 CDL.
MBoZe started his career as a professional Call of Duty player in May 2012 when he joined JuKeD. Throughout his seven-year-long career as a CoD pro, MBoZe played for 12 different teams, including IcoNs, SoaR Gaming, UNiTE Gaming, FaZe Clan, OpTic Gaming, OpTic Nation, VanQuish Gaming, SYNRGY Gaming, Prophecy NA, Nation and Ground Zero, and later competed in several smaller teams in minor tournaments.
His last appearance at a major LAN event was in October 2015, when he played at MLG World Finals with OpTic Nation, where he finished ninth-12th. At the tournament, MBoZe played alongside 2013 World Champion Marcus "MiRx" Carter, Richard "Ricky" Stacy who is currently an assistant coach for Los Angeles Guerillas and Anthony "NAMELESS" Wheeler who is retired from the professional scene and has previously worked as an analyst for the Call of Duty World League.
Besides his appearance at MLG World Finals 2015, MBoZe also filled in for Team Kaliber at the second stage of relegation tournament in 2016 North American CWL, where they lost to the KingPapey (2-4) roster, which was later in April signed by Matthew "Nadeshot" Haag, who formed 100 Thieves.
In his long career as a CoD pro, MBoZe claimed many solid placements in Call of Duty tournaments, with his most noteworthy being his third-place finish at Call of Duty Championship 2014 with OpTic Gaming. He later helped OpTic Nation claim a seventh-eighth place at MLG Pro League Season 3 Playoffs, finished fourth at Call of Duty Championship 2015 with Prophecy NA and claimed a bronze medal at Gfinity Summer Championship 2015 with OpTic Nation.
After a fairly successful career, MBoZe will now look to pout his expertise and experience to use with Chicago Huntsmen, where he will start off as a substitute alongside the former owner and CEO of Enigma6 Group General.
While MBoZe has not been competing at a top level in over two years, the Chicago-based organization and their loyal fan base have a lot of hope the 24-year-old pro will return to his previous skill level and help them on their quest to to win the 2020 CDL Championship.
The 2020 CDL will kick off with the Launch weekend on January 24, 2019, at Minneapolis Armory, where Minneapolis RØKKR will host the opening competitive week, which will be succeeded by the second competitive week, set to take place in London, at the beginning of February.
More esports news