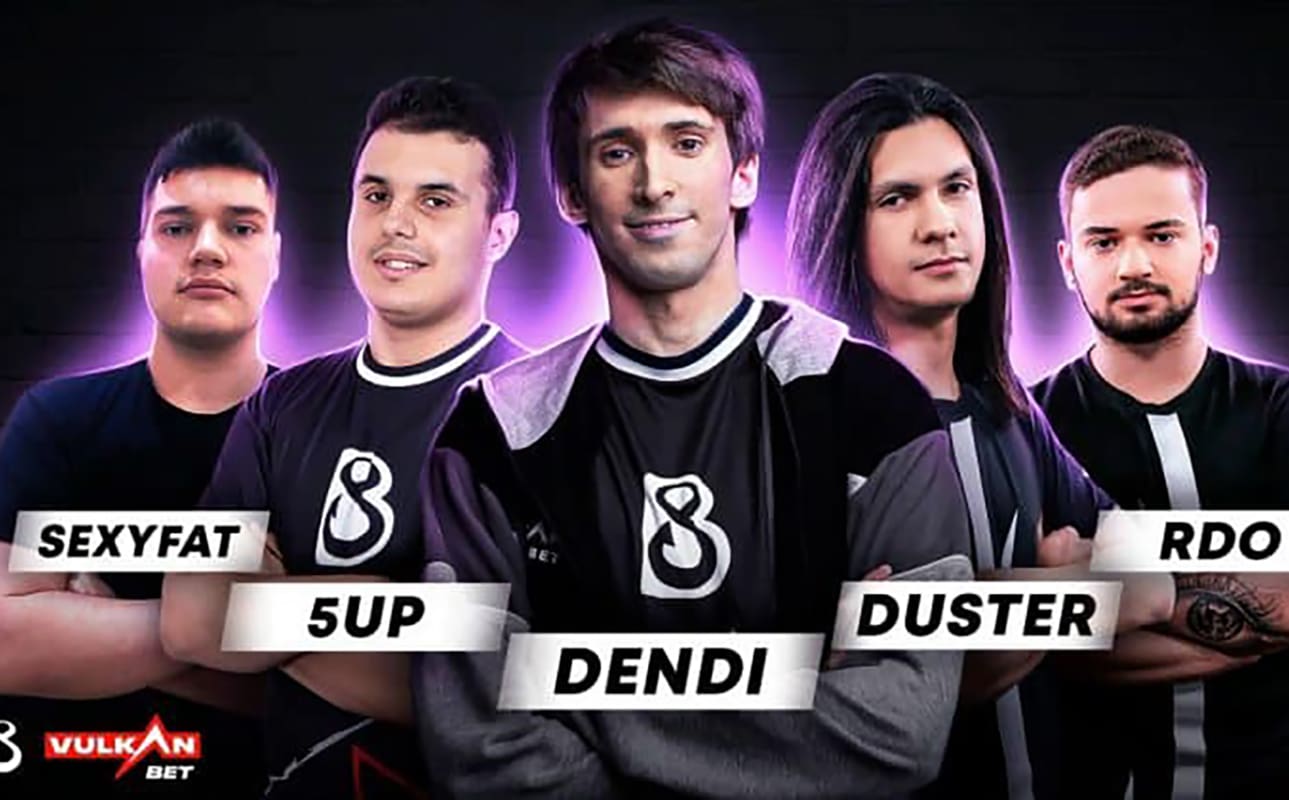 by in
Ukraine esports organization B8 has released their Dota 2 roster. The announcement was made by the team's captain and founder, Danil "Dendi" Ishutin.
According to the announcement, the team was released because of their underwhelming performance in the 2022 DPC season. In 18 games played, they managed only one victory, which came against IVY in the Dota 2 Champions League Season 7.
Dendi revealed that several factors caused serious roadblocks for the team, most especially the ongoing war in Ukraine. He stated that the team's training camp was disrupted as a result, and that interfered with their rhythm.
In the video discussing the release, Dendi, alongside every team member gave their opinion on why they had such a poor run together. They also revealed that there were no hard feelings, knowing that their performance was subpar.
Dendi, the team captain, said:
"We decided to say goodbye to our Dota 2 team. It's sad, but our results were underwhelming. That's why we decided to part ways. We tried to find the guys that would match well together, it took a long time to select these players.
"It's not the result we've counted for. That's why we made such a decision."
---
In November 2021, B8 completed an overhaul of their roster. They announced a new team via Twitter. Unfortunately, that is the team that has been released after seven months of action.
The 2021 recruitment, as stated by Dendi, was not an easy process. The team captain revealed that they scouted a lot of players, 25 for each position, before making their picks.
"It's hard to build a Dota team from scratch again, but B8 is ready for the difficulties. We see it as an opportunity. So guys, await some new information about the new team.
"We will be moving forward in our separate ways. I'd like to thank the guys for the time we've spent together."
The founder also congratulated their Counter-Strike: Global Offensive team, who is having a better run. He urged B8 supporters to rally behind the CS: GO team.
Even as the release included Dendi, there is a high chance he will be on the roster of the next group of guys who will compete under B8's banner. Dendi has been with the team through perilous times and has always found his way back to the roster.
Perhaps their biggest failure came in 2020. Dendi was part of the team that suffered a 26-game losing streak, the longest in Dota 2 history.
B8 has undergone several roster overhauls in the past couple of years but have not found the right mix. As an organization, they have a 32% win rate.
Dendi has promised updates regarding a new team. If they follow the same rigorous scouting process, it might take a while, especially as they will be looking to put together a stronger team.