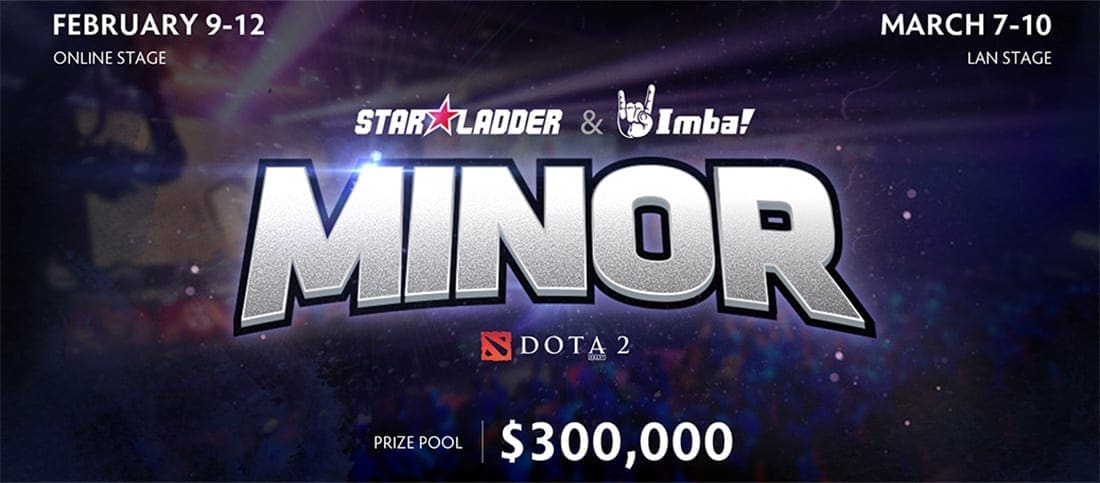 by in
This match-up starts on Tuesday, February 12, 2019 – 20:00 UTC+8.
After dominating Vega Squadron and The Real Deal in the group stage, Kaban will face Alliance in the StarLadder ImbaTV Minor playoffs.
Alliance been struggling a lot lately, but patch 7.21 could help them get back into tier 1.
Lone Druid is buffed again in this patch, focusing on playing Spirit Bear instead of the owner thanks to the level 25 talent – minus 0.5 Spirit Bear Attack Time. The Spirit Bear can enjoy a attack speed of around 3 hits per second once Hyperstone is purchased.
With this fast attack speed from the Spirit Bear, we only need to pump his attack and farm until Lone Druid get his level 25.
READ: LATEST ESPORTS NEWS
Qojqva, the position two player from Alliance, is very good in playing micro-management characters. Lone Druid is one of his signature heroes and Alliance drafted this hero for Qojqva in their game against Real Deal yesterday.
They also picked Rubick to play mid lane and Ursa as their third position in that game.
Rubick and Ursa are heroes able to create space for carry. They executed the plan very well by snowballing enemies with four of them, excluding Lone Druid, so Lone Druid was able to farm very well in early stage of the game.
Lone Druid grabbed Radiance for Spirit Bear by the 19-minute mark, which is considered a fast radiance.
With radiance in Spirit Bear, his farm potential increases a lot and he also able to cut off the enemies' creep wave by sending the Spirit Bear behind the enemy tower.
After having core items including Radiance, Assault Cuirass and Monkey King Bar, Lone Druid bought himself a refresher orb — the item which can refresh all the ability and skills including items cooldown time to 0 second.
Spirit Bear has a long cool down time of 120 seconds. When Spirit Bear dies while the ability is on cooldown, Lone Druid is literally useless because all of his items and output potential are on the Spirit Bear.
Having a Refresher Orb in inventory always allow the Spirit Bear to come back alive when enemies try to push high ground after killing the Spirit Bear.
At the 46-minute mark, Lone Druid also purchased Aghanim's Scepter, which allows the Spirit Bear to attack while far away from Lone Druid.
The Real Deal have to pay attention to their base because Spirit Bear can tear down their tower if they are ignoring the backdoor protection. Qojqva ended the game with only 4 kills and one death because Qojqva understands that he just needs to clear out the creep waves of enemies and tear down their tower, avoiding as much team fight as possible.
Kaban, the Nine-stack, having three ex-Team Spirit members – Nine, Oliver, Biver. With Syderen and Dkphobos joining them, they make a really good team.
Nine is a formidable core player. He is the first German player to reach his 9000 Matchmaking Rating (MMR) in a ranked match.
In their performance yesterday, they drafted Chaos Knight in 3 out of the 4 games they played in the group stage.
Syderen played Chaos Knight as support hero in their match against OG. While against Dota2Players, Kaban put Chaos Knight as a core and DkPhobos played him as position three with Keeper of the Light supporting him in the off lane.
Chaos Bolt, the first skill of Chaos Knight is having a low cool-down time of 10 seconds, Keeper of the Light's third skill – Chakra Magic provides a mana restoration up to 320 and cooldown reductions of skill up to 6 seconds towards the ally. Chaos Knight and Keeper of the Light owned the off lane easily because Chaos Knight can spam the Chaos Bolt actively thanks to Keeper of the Light providing cooldown reduction for him.
Kaban should first pick the Chaos Knight again in the match-up against Alliance later today because they understand this hero can be put in core or support role depending on enemies' draft.
Alliance vs. Kaban betting prediction
After running our eye through the drafting abilities of both sides, we give Alliance a 60% chance to win this match-up.
Considering the payout odds, our recommendation is to go low and bet on Kaban to win the game at +150 or higher at BetOnline.