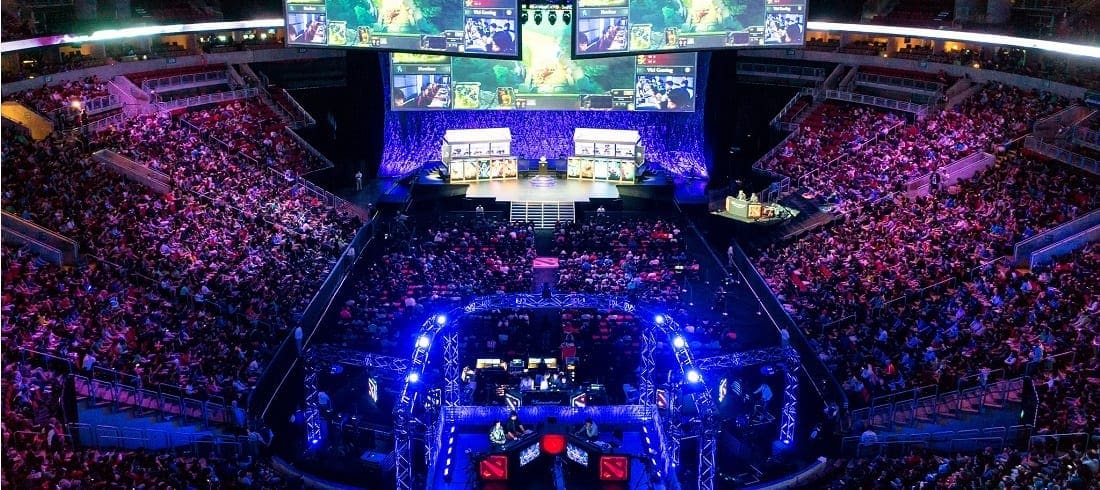 by in
Flying Penguins (FP) secured themselves top 4 in StarLadder ImbaTV Dota 2 Minor after taking down both Royal Never Give Up (RNG) and Old but Gold in group stage yesterday.
Similar to what we expected from Flying Penguins, they drafted Shadow Shaman in all three games played against RNG yesterday.
In game one, they put Shadow Shaman to babysit Necrophos in off-lane, which went well for them because their opponent Doom Bringer has zero armour and Shadow Shaman has base attack of 78 at level one. Doom Bringer could not find any farm in the lane and was zoned into farming Neutral Creeps in laning phase.
Necrophos free farmed in laning phase and purchase Guardian Greeves by 21-minute mark. After he had the Guardian Greeves, Flying Penguin started to stick together and get objective by taking down all tower outside of enemy base.
Thanks to Shadow Shaman's Mass Serpent Ward, those objectives were easy jobs for them. RNG called GG when Flying Penguins were breaking down their throne.
In game two, FP went for a greedy draft which includes 3 micro-management heroes and Shadow Shaman.
Lycan, Brewmaster and Chen are heroes able to micro more than 2 units, they are definitely the best pushers in this game. However, RNG countered them by last picking Medusa.
Medusa is a hero very good in countering heroes that controls many units thanks to his first ability – Split Shot – Allows him to hit three extra targets with 75% of his damage.
In game three, FP still first picked Shadow Shaman regardless of their pushing strategy failed in game two.

Best Dota 2 esports betting sites
They drafted commonly in this game, no more pushers other than Shadow Shaman and it worked because Shadow Shaman support Venomancer in laning phase. Ursa from enemy team had no way to farm and get countered so hard by Venomancer during team fight.
After taking down RNG, FP awaited the winner of OG versus Old but Gold. Old but Gold took down OG with 2-1 score and faced FP in winner's match.
Old But Gold respected FP's Shadow Shaman and banned him in first banning phase in game one. That was the first time FrancisLee, the position four support player from FP picked Lion, a hero other than Shadow Shaman in this tournament.
FP won the game because EternalEnvy, the position one player from the squad went unstoppable in that game after securing himself Radiance and Crimson Guard. He was using Spectre in that game, he haunted behind Drow Ranger to start every single team fight and finished off Drow Ranger before he could deal any damage to the members of FP.
Fast forward to game three, Old but Gold did not ban Shadow Shaman in the first banning phase and FP just picked him without any hesitation. In that game, they picked Warlock as another support which was great because Warlock is a hero to summon Golem helping the squad in winning team fight and pushing.
Other than two support pushers, they also drafted Terrorblade as their carry. Terrorblade is a very famous pick thanks to his illusion to help him in farming and pushing. As his opponent, you will never let him alone in the lane for more than 1 minute, because he can break through a lane of barracks with only 1-minute time frame in early phase of the game.
Old but Gold unable to control the growing of Terrorblade in the game because FP constantly pushing and pressuring the lane to create space for him.
By 45-minute mark, FP tore down 3 lanes of barracks and secured themselves Megacreeps. Old but Gold had no choice but to surrender when FP started to break down their throne.
Flying Penguins drafted five games of Shadow Shaman out of six games they played in group stage. This is not a good sign for them because their opponent from Group B will be banning this hero against them in the playoffs.