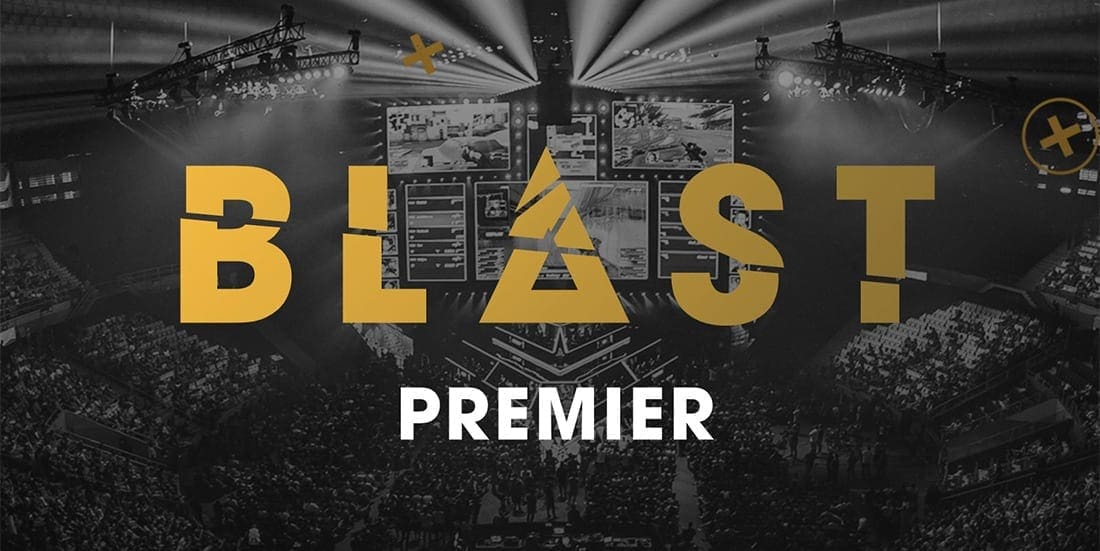 by in
Vitality have secured their spot in the BLAST Premier Spring Final after a nail-biting 2-1 victory against Heroic.
The international Counter-Strike: Global Offensive team, led by Mathieu "ZywOo" Herbaut and Lotan "Spinx" Giladi, demonstrated exceptional composure and expertise throughout the match, ultimately emerging victorious with a dominant performance on Mirage (16-11) and a steady showing on Vertigo (16-8). Although they suffered a challenging defeat on Nuke (13-16), the team remained composed and ultimately secured their spot in the BLAST Premier Spring Final.
The match commenced on Mirage, which was picked by Heroic. Danish rifler Jakob "jabbi" Nygaard gave his team an early lead, as he secured a triple kill. However, Vitality's AWPer ZywOo quickly responded with a powerful 4k hold on the A site, slowing down the Danish team's momentum.
Capitalizing on this early advantage, Vitality focused on building up their economy and establishing a solid lead with a score of 6-2. ZywOo continued to dominate throughout the game, with his 18-4 K-D differential and 113 ADR contributing greatly to Vitality's victory. Heroic were only able to secure two more rounds, resulting in a commanding 11-4 lead for Vitality at the end of the first half.
As the second half of Mirage began, both teams engaged in a back-and-forth battle, trading rounds until Vitality managed a three-round winning streak to gain a significant lead and reach map point at 15-6. Despite being at a disadvantage, Heroic refused to give up and with Martin "stavn" Lund making a consistent impact around Connector, they were able to reduce the deficit to just five rounds at 10-15. However, Vitality quickly closed out the match, with double-kill entries from ZywOo and Peter "dupreeh" Rasmussen on the A site dismantling Heroic's defenses, leading to a final score of 16-11 in favor of Vitality.
The second map, Nuke, began with Vitality securing the first pistol round of the series. However, the map became a back-and-forth battle, with Dan "apEX" Madesclaire and his team narrowly coming out on top in a crucial engagement. They were able to maintain their composure and slowly build a 5-2 lead while playing on the T-side.
Despite this, Heroic were determined to stay in the game and a strong hold on Ramp by Rene "TeSeS" Madsen in the 8th round started what became a five-round run for the Danish team, allowing them to take the lead with a score of 7-5. However, Spinx stepped up for Vitality and turned the tide with a crucial 1v1 clutch, giving the team a slim one-round lead heading into halftime.
As Vitality took the defensive side on Nuke, their utility usage and crossfire tactics proved to be too much for Heroic to handle. The Danes faced an uphill battle as they struggled to break through the strong defense of Vitality. However, in round 22, the team's in-game leader Casper "cadiaN" Møller delivered a standout performance with a 1vs5 ace clutch, preventing a potential economic and map-wide defeat for his team.
This fresh momentum inspired Heroic to fight back and close out another challenging situation, resulting in a 12-12 scoreline. The remainder of the map was dominated by cadiaN's strategic calling and Heroic's ability to overcome difficult situations, ultimately leading to a close 16-13 win and thereby forcing a decider map, Vertigo.
The final map Vertigo was off to a strong start as Vitality's rifler duo of dupreeh and Emil "Magisk" Reif secured four kills in the opening pistol round. This set the tone for the rest of the map as the team used this momentum to establish a significant lead thanks to their defensive efforts. Despite the efforts of Heroic's TeSeS and jabbi, who led the charge with a combined 20 kills, they were only able to reduce the deficit to one round, 5-6. As the half came to a close, Vitality solidified their defense with multi-kill rounds from ZywOo, Spinx, and dupreeh, giving them a comfortable lead of a nine-round differential at halftime.
Vitality secured victory in the final half of the three-map series, allowing only two rounds to slip by before taking home the win. Magisk, the 24-year-old rifler, stepped up and continued to lead the team on the offensive side, ultimately ending the game with a remarkable 26 kills and 114 ADR.
ZywOo was the standout player for Vitality, delivering an outstanding performance throughout the entire series against Heroic. On Mirage, his exceptional K-D ratio of 18-4 and 113 ADR were instrumental in guaranteeing Vitality's victory. He also proved to be a formidable force on Vertigo, registering double-kill entries on the A site proving to be too much for Heroic's defenses to handle, and ultimately securing the win for Vitality.
Another player who had a strong showing was Spinx, who was one of his team's highest performers in the series. He consistently performed at a high level throughout the series, earning a 1.24 rating and 82 ADR. His strong showing in the match was reminiscent of his exceptional performances in the first half of 2022, and he played a vital role in helping his team advance to the BLAST Premier Spring Final.
Though Heroic's journey in the upper bracket has come to an end, the team is not yet out of contention for a spot in the BLAST Premier Spring Final. They will now move on to the knockout stage, where they will have the opportunity to earn a spot in the final by defeating the winner of the round one fixture of the Play-In Stage between BIG and Liquid. However, should they suffer a loss in this stage, they will have to compete in the BLAST Premier Spring Showdown, scheduled to take place from April 12-April 16, in order to secure a spot in the final.