Esports betting is yet to be officially rolled out across New Mexico, but there is ongoing discussion about legislation to allow it. New Mexico esports betting is still done via sites based overseas, but we do not advertise these illegal operators to our readers. The best eSports betting sites in the USA are only available in states that have allowed sports betting, however New Mexico appears to be some way off. At the moment there are several casinos that allow residents and visitors of New Mexico to place sports bets, however you will not find professional video game betting at these venues.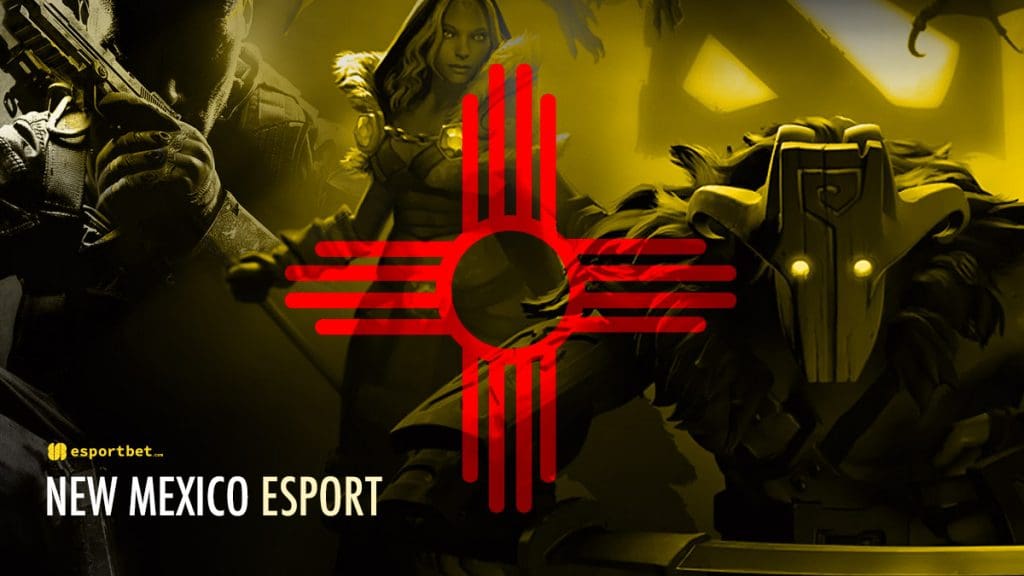 ---
Legal sports betting options in New Mexico
New Mexico is yet to legalize Esports bet in the state, but there is much discussion on how to push for a legislation to bring esports wagering into the mainstream. In the near future esports bet will be available to punters in New Mexico.
Four tribal casinos provide sports betting in New Mexico. Santa Ana Star Casino and Hotel accepted the state's first sports wager on October 16, 2018. Buffalo Thunder and Isleta Resort & Casino followed after, and the Inn of the Mountain Gods is the latest to open a sportsbook in 2019, which is run by globally renowned bookmaker William Hill.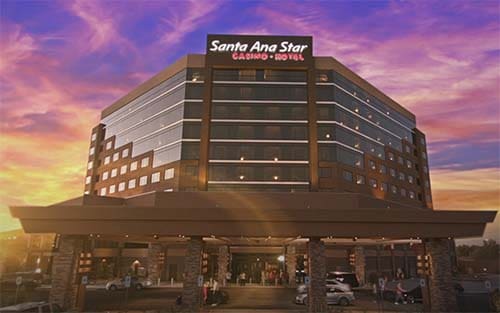 NM Venues with sports betting
Santa Ana Star Casino and Hotel Sportsbook at The Star 1777 NW 44th Street, Lincoln City, OR 97367
Buffalo Thunder Resort Casino Thunder Race & Sportsbook 20 Buffalo Thunder Trail, Santa Fe, NM 87506
Isleta Resort & Casino Isleta Resort & Casino Sportsbook 11000 Broadway Blvd SE, Albuquerque, NM 87105
Inn of the Mountain Gods Resort & Casino Sportsbook at the Inn 287 Carrizo Canyon Rd, Mescalero, NM 88340
---
Most popular esports games in New Mexico
While New Mexico esports betting is not yet legal in this US state, esports is blossoming, with many games played at a competition level. The most popular esports games in New Mexico are:
---
New Mexico Sports Betting to go online
New Mexico is the sixth state to make sports betting legal since the 2018 US Supreme Court decision to strike down a federal ban on sports gambling that had been in effect since 1992. New Mexico joins Delaware, Mississippi, New Jersey, Nevada, and West Virginia as part of the first group of states to allow legal betting options.
New Mexico's situation is special. Unlike other states on that list, New Mexico saw a tribal casino which started taking bets on sports before any official state legislation had been passed.
Santa Ana Star Casino & Hotel, located on the land of the Pueblo of Santa Ana Tamaya Nation tribe allowed its first wager in October of 2018. The compact that New Mexico has with the tribe offers all forms of online gambling which meant it was free to provide sports betting following the US Supreme Court decision.
The state of New Mexico hasn't fittingly introduced legislation to make sport betting legal but many industry experts hold the opium it will happen soon since sports gambling is already available in the state via the tribal casino.
Top online sportsbooks active in some states in the USA
---
NM sports betting timeline
There's a lot of discussions surrounding sports betting in New Mexico and we want to highlight a few important facts before we get into more detail:
Just few casinos offers sports betting and currently does not have mobile or online wagering.
Esports is still not legal in the New Mexico.
Pueblo of Santa Ana Gaming Regulatory Commission will oversee all sports betting activity.
Activities will be managed by Las Vegas-based USBookmaking.
Betting limits are $5 minimum, $500 maximum per bet.
No betting allowed on New Mexico or New Mexico State NCAA sports.
---
New Mexico sports betting laws – PASPA to now
If you don't know, the recent Supreme Court decision overturning the PASPA ruling was an total game-changer in the United States sports betting industry.
In May of 2018, the Supreme Court ruled in favor of an appeal by the state of New Jersey that seek to overturn the long old ban on sports betting sites. That law called the Professional and Amateur Sports Protection Act (PASPA), basically frown at sports gambling everywhere in the USA except for Nevada.
Getting rid of PASPA allow every state the opportunity to create its own laws on sports gambling to judge if it should be allowed and in what form. Four states joined Nevada right from the beginging. New Mexico, being the sixth in the State, went about it in a different manner than all the rest.
Due to a loophole in their compact with local tribal groups that neither prohibits or sanctions legal sports betting, the Santa Ana tribe can and has lawfully established sports betting.
Esportbet.com will keep you abreast of the latest developments in the New Mexico esports betting scene as they happen, including the latest law developments, best betting sites and much more.