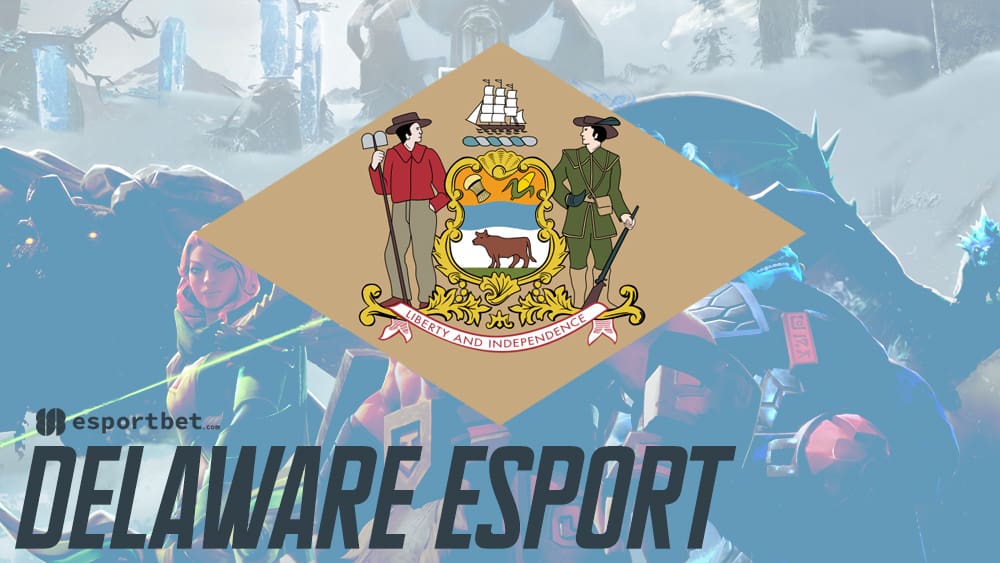 Esports betting is one of the biggest growth areas in online wagering, with this also ringing true in Delaware. However there are not presently any legal Delaware esports betting sites, with sports betting having to be done via three retail outlets. Delaware esports betting is likely to become more mainstream in the future when regulation is finalised surrounding online betting. Some of the esports games that are popular with bettors include Dota 2, League of Legends and Overwatch, although the professional video game scene is growing all the time. Even when legal sports betting sites launch in Delaware it will take separate legislation surrounding esports, which we have seen in other US states, to be enacted to allow these types of bets.
---
Sports betting in Delaware – The path to regulation
Delaware is known to be a state with a small land area but ultimately has a big presence in the sports betting market. Delaware has been at the forefront of sports betting way before most states came on board. Hence, it is associated as one of the most progressive states in regards to gambling in the United States. There are various forms of gambling present in the state of Delaware.
After the reversal of the PASPA (Professional and Amateur Sports Protection Act) in 1992 by the Supreme Court of the United States, the First state was one of the first to completely legalize sports betting. Delaware is also one of the few states in the United States with legal online casinos. It offers its residents land-based sports betting (retail) via three local casinos only, being without online sports betting.
The age requirement for residents to partake in sports betting in Delaware is pegged at 21 years of age for casino, poker, sports betting, and 18 years of age for horse racing, lottery, and bingo.
However, the road to the legalization of eSports betting in Delaware has been a bumpy one, as eSports betting by residents of Delaware is still unclear and retail sportsbooks do not offer eSports odds.
---
Top Esports Betting Sites in Delaware
While sports betting in Delaware has been legalized, and residents can wager on poker, horse racing, lottery, and daily fantasy at the three licensed retail sportsbooks available, there are no licensed online gaming operators in Delaware.
With the absence of online sports betting in Delaware, residents would have to travel to neighboring states, New Jersey (NJ esports betting) or Pennsylvania (PA esports betting) to legally partake in online sports betting.
There are numerous well-known betting brands that operate in the USA and in the future they are likely to enter in the Delaware market. The best esports betting sites that operate in the USA include brand like DraftKings, FanDuel and William Hill.
Below is a list of the licensed retail sportsbooks present in the state of Delaware:
Dover Down Hotel and Casino

1131 N Dupont Hwy, Dover, Delaware, USA
This land-based sportsbook was provided by Scientific Games and became operational in June 2018.

Delaware Park Casino

777 Delaware Park Blvd, Delaware, USA
Runs a land-based sportsbook operated by FanDuel Group, which began operation on June 5, 2018.

Harrington Raceway and Casino

18500 S Dupont Hwy, Harrington, Delaware, USA
This sportsbook was also provided by Scientific Games
---
Best Mobile Esports Betting Apps
The downside of being the first state to legalize sports betting in the United States came with the legalization not covering online and mobile betting options, and as such mobile sports betting is not legal in Delaware. There is, however, a need for more legislation with an aim to legalize mobile betting in the state of Delaware.
While there is no bill in the works pushing for the legalization of mobile betting in Delaware, residents are hopeful that in the nearest future the First State will follow in the footsteps of neighboring states that have embraced mobile betting.
Mobile esports betting in Deleware is likely to land at some point, with betting apps probably the most common way people bet around the world. These esports betting apps give you instant access to thousands of daily betting markets and even some great promotions and bookie bonus offer.
---
Payment options at Deleware betting sites
Betting sportsbooks in Delaware offer most fan favorites and frequently utilized payment methods for both deposits and withdrawals. Most payment methods include the use of Visa/MasterCard, American Express, eCheck, bank transfer, money orders, and cryptocurrency.
Some bettors have shown reservations in trusting betting sites to pay their winnings to them when they win as they are not retail. The advent of multiple payout methods has put an end to such doubts as the bettor is allowed to choose the payout method he prefers to receive his winnings through. Although, each payout method differs in transaction fees and processing time.
With the global acceptance of cryptocurrency, most sportsbooks have integrated cryptocurrency to their platform as a method of funding one's account or withdrawing. Cryptocurrency has a faster processing time than the other methods. Some sportsbooks offer very rewarding promotions to encourage bettors to use the cryptocurrency option.
Debit Card
PayNearMe
Prepaid Cards
e-Check
Cash
---
Delaware Sports Betting Laws
The state of Delaware was one exempted from the federal ban on sports betting in 1992, the Professional and Amateur Sports Protection Act. So sports betting had always had a home in Delaware. The first form of sports betting allowed in Delaware was that of the NFL lottery-style parlay.
The lottery parlay system was institutionalized in 1976, allowing bettors to wager on the possible results of multiple sporting activities. This went on for only a season and was enough to get the First State a partial exclusion over 15 years later from the federal ban.
Sports betting in Delaware was officially legal on June 5, 2018, which led to Delaware being one of the first states to legalize sports betting and launch legal sports betting market. Upon the reversal of the PASPA, sports betting in Delaware was immediately introduced without requiring a vote or a bill rewrite as the state's lottery was tasked to coordinate the few sports betting options the state was limited to.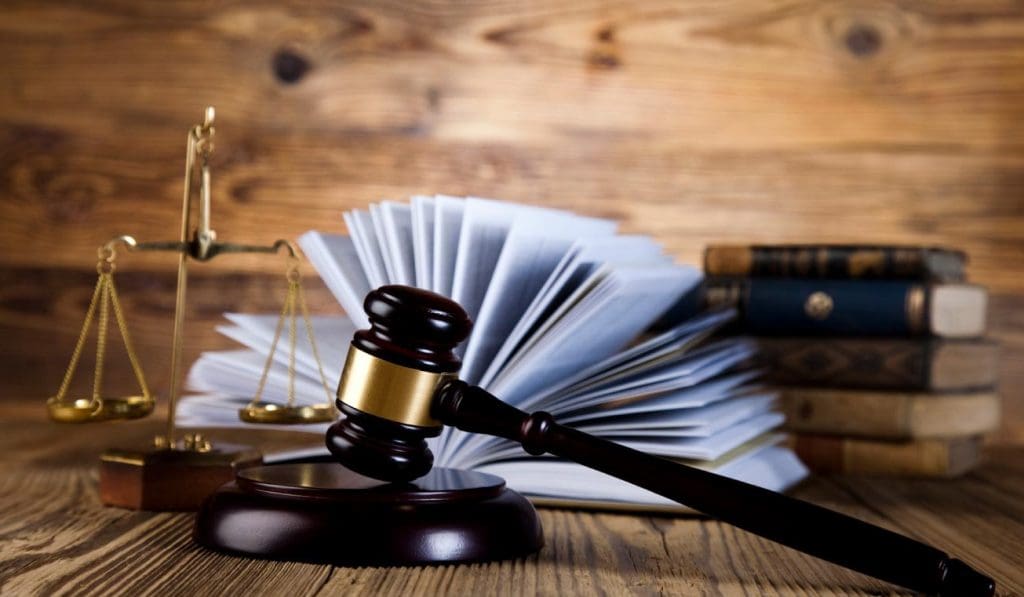 The resident Governor of Delaware in 2009, Gov. Jack Markell, made an effort to expand Delaware's existing lottery-style parlay into a full-blown sports betting system. Sports leagues were not having it, as they sued the state, referencing PASPA. While the supreme court ruled in their favor, the federal courts ruled against them. A final ruling was then made against the state by a US Circuit Court, putting a stop to the state's expansion plan. Jack appealed the ruling to the US Supreme Court but was denied a hearing.
Delaware made a quick launch into the sports betting market in 2018, beating New Jersey to the punch. In line with SCOTUS stance, a review was conducted on the legal climate and existing laws by state officials. It was determined after the review that there exists no further legislative work needed for the state to move forward in the legalization of sports betting.
The launch was expected to happen in June, and this was confirmed by Gov. John Corney on May 31. He issued a press release stating that the launch will hold on June 5.
The Delaware sports betting bill outlines the various types of betting allowed in the state. The bill highlights pari-mutuel wagering, lotteries, and games of bingo as examples of sports betting allowed in the state. The bill also permits licensed racetracks to offer simulcasts of horse races (Article 2). In 2012, Delaware legalized Internet poker and casino games via the Delaware Gambling Competitiveness Act. The Act buttresses the application, operational activities, and the safety requirements needed for all Internet gaming operators operating or willing to operate in Delaware.
---
When will online sports betting be legal in Delaware?
Although Delaware blazed the trail to sports betting for others to follow, they are yet to launch online sports betting. However, there is no outright law against online betting or that has deemed it illegal, and as such residents patronize offshore sportsbooks to satisfy the need to bet on the go.
Due to the coronavirus pandemic and absence of online sports betting, sports betting in the state was on hold as retail sportsbooks were shut down along with casinos in the state in line with the covid-19 regulations. Making the state unable to generate revenue from sports betting.
There is no date in sight when Delaware will launch online sports betting, but with neighboring states already walking that lane, it is only a matter of time before Delaware follows suit. With the havoc wrecked by the pandemic, the First state can do with another stream of revenue.