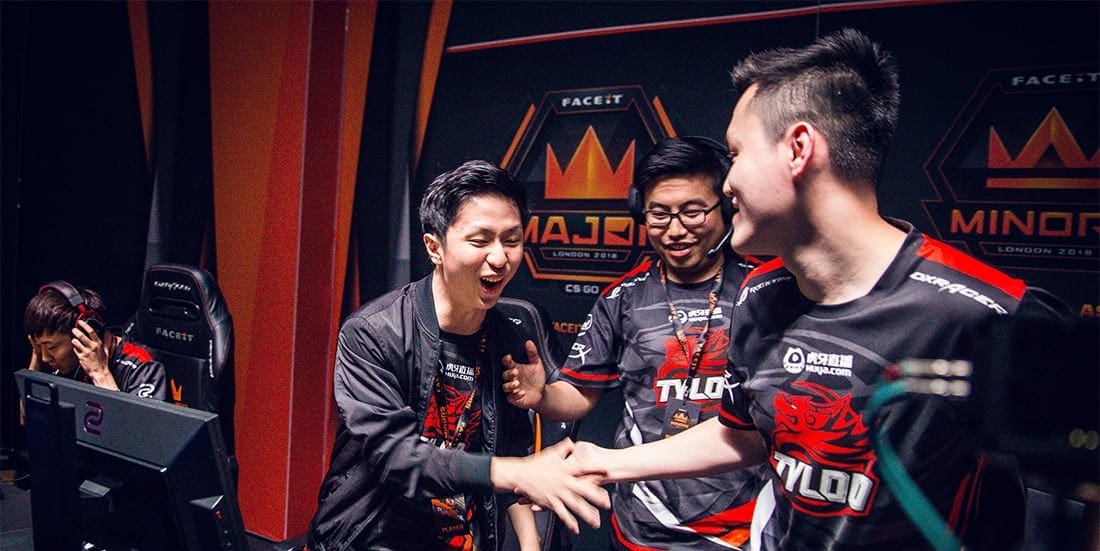 by in
A convincing performance from TYLOO at the ESL Pro League Season 9 Asia finals has earned them a spot in the international playoff series, which will feature teams from all over the globe fighting for a share of $750,000.
The ESL Pro League Season 9: Finals, which are set to take place in the second half of June, will feature 16 of the world's best CS:GO teams.
SEE ALSO: COUNTER-STRIKE ESPORTS BETTING
As it stands now, there are nine announced teams confirmed for the event: mousesports, FaZe Clan, G2 Esports, Astralis, NRG, Team Liquid, Luminosity Gaming, DETONA Gaming and TYLOO. This leaves seven more spots. Four are reserved for European teams, two for the Americas and one for an Oceanic team.
TYLOO were the Asian favourites from the get-go. They proved that with a dominant performance in the group stage, where they faced off against MVP PK, 5POWER and ViCi and ended with a 2-0-1 record.
In the second round, TYLOO got put in a group with MVP PK, Lucid Dream and Alpha Red, where they fought some close and exciting maps, but ultimately ended up on top. The first match against Alpha Red ended in a clean 2-0 win for the Chinese side, who convincingly won both maps.
The second match saw TYLOO facing MVP PK, who managed to put up a tough fight; however, the favourites ended up winning it 2-1. They took the first map 16-14 (Dust II), lost the second one 16-19 (Mirage) and concluded with a dominant 16-10 win (Train).
The third and last match was against Lucid Dream, who made TYLOO work extremely hard on the CT side on Overpass, which in the end resulted in a close 16-14 win for the Chinese. The second map was Mirage, where we saw a similar story. After a strong performance on the CT side, TYLOO struggled a bit in the second half when they were on the terrorist side. They came close to losing it all, but still managed to push through to secure another 16-14 win. Final score: 2-0.
With that, TYLOO earned their spot among the ESL Pro League's best 16 teams, who will face off in Montpellier, France from June 18 to June 23.
MORE ESPORTS NEWS