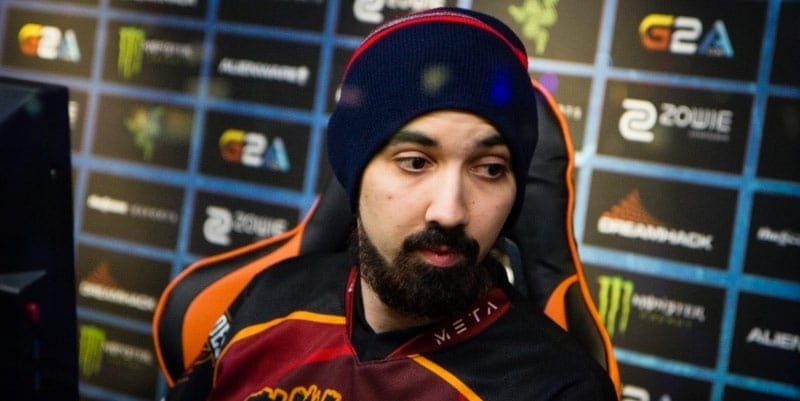 by in
Former Renegades member Yaman "yam" Ergenekon has been installed as head coach of the Chiefs Esports Club CS:GO team, the Australian organisation unveiled on Saturday.
While this is yam's first posting as a head coach, he boasts five years' experience as a Counter-Strike esports player. He began his CS career in late 2008, when he was seen competing at the World Cyber Games with Team Immunity. Yam also appeared at the WCG events in 2010 and 2011, yet he maintained a relatively low profile for several years.
Yam made his first steps in the CS:GO esports scene when he competed at MSI Beat IT 2013 – Oceanian Qualifier with Archaic eSports. He joined Team Immunity as a full-time member in July 2014 and later played for Vox Eminor and Legion before joining Renegades in June 2015.
During his two-year tenure with Renegades, yam attended the ESL One Cologne 2015 Major and ELEAGUE Season 1. He also helped his team finish third at IEM Gamescom 2015 and second at eXTREMESLAND ZOWIE Asia CS:GO 2016, Asia Minor Championship – Cologne 2016, Intel Extreme Masters X – Taipei, RGN Pro Series DreamHack Open Winter 2016 and Asia Minor Championship – Atlanta 2017. Yam's journey with Renegades came to an end in March 2017, when he stepped down from the team to return to Australia.
Yam joined Tainted Minds (now ICON Esports) in September 2019 and won CyberGamer Pro League Season 12, placed third at Asia Minor Championship – London 2018, finished top four at ESL Pro League Season 7 – Asia-Pacific. His last appearance at Tainted Minds came at the eXTREMESLAND ZOWIE Asia CS:GO 2018 – Oceania Regional Finals in September 2018, where the Australian team placed second.
In February 2019, yam moved to Europe to fill a gap in the ex-Space Soldiers roster at ECS Season 7 – European Challenger Cup: Open Qualifier #4 and ESL Pro League Season 9 – Europe, securing ninth-16th and 13th-16th finishes respectively. Since that journey ended in April 2019, the Australian pro was nowhere to be found on the CS:GO scene until this week.
Chiefs ESC rebuilt their CS:GO team in February when they acquired the ex-Genuine Gaming roster. Hugh "stat" Anderson, Chris "Jinxx" Moseley, Tom "apocdud" Henry, Jordan "SkulL" Newland and Daryl "Mayker" May earned their contracts with Chiefs after making it to the finals of the Oceanic closed qualifier for IEM Katowice and are now taking part in the local DreamHack Masters Spring closed qualifier.