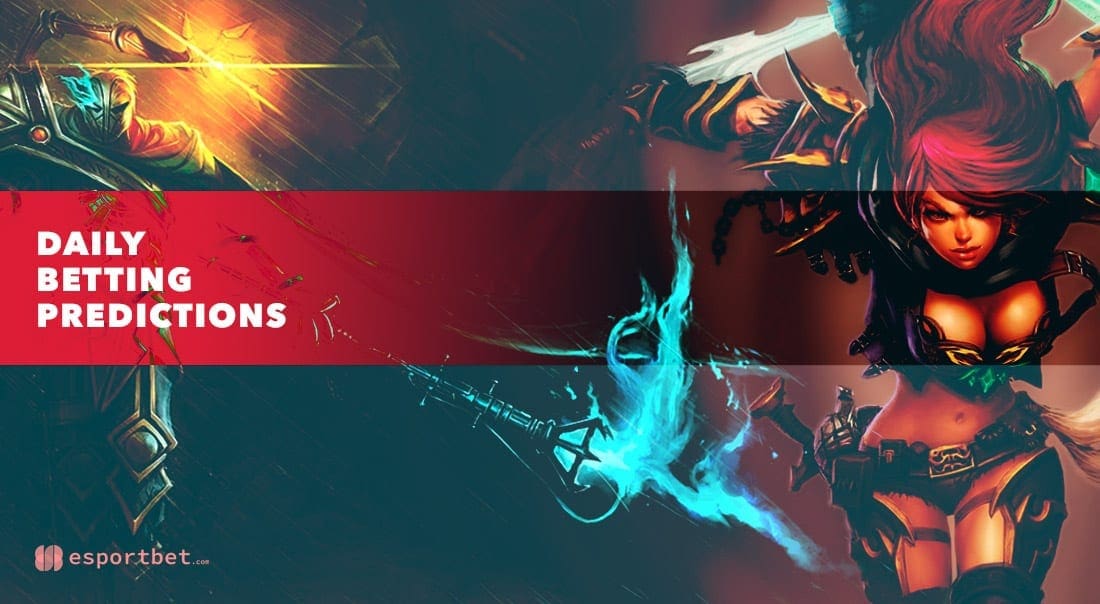 by in
The second round of League of Legends Championship Series (LCS) 2023 Spring Week 4 takes place on Thursday, February 16, and here you can find the best bets for the day. Check out our selections for Team Liquid vs Evil Geniuses, Counter Logic Gaming vs 100 Thieves, and TSM vs FlyQuest.
---
TEAM LIQUID vs EVIL GENIUSES LoL BETTING & MATCH DETAILS

Best Odds:
TL +110 at BetOnline | EG -151.52 at BetOnline
When:
February 16, 2023 | 14:00 PST
Watch Live:
Lolesports, Twitch
Team Liquid's journey into the 2023 season has been up and down, but we've yet to see them produce anything remarkable three weeks into the split. With wins against Immortals, Dignitas, and Golden Guardians, Team Liquid have managed to beat only the current bottom three teams in the league, yet they were far less impressive against FlyQuest, TSM, and 100 Thieves.
Their next opponents, Evil Geniuses have looked better this season, but they have their weaknesses – not necessarily with the talent, but rather with drafts.
EG have yet to figure out the current meta, which has put them in rough spots throughout the split and backfired when faced with stronger opponents. This also puts a question mark above the offered LoL betting odds knowing that Liquid are good enough to exploit the draft gaps and put themselves in a winning position.
Team Liquid's performance figures are also very impressive. With the league's highest Herald control (75%), tower difference at 15 minutes (0.8), gold difference at 15 minutes (2437), and average tower plates per game (7.67), Liquid are doing something right. They've yet to figure things out, but this is a quality team worth taking at plus money.
---
COUNTER LOGIC GAMING vs 100 THIEVES LoL BETTING & MATCH DETAILS

Best Odds:
CLG +175 at BetOnline | 100T -250 at BetOnline
When:
February 16, 2023 | 16:00 PST
Watch Live:
Lolesports, Twitch
Counter Logic Gaming had an explosive start to the season, beating Dignitas and Evil Geniuses in the first week of the split, but have since dropped games against Cloud9, Immortals, Golden Guardians, and TSM. With four straight losses, CLG are back where many expected them to be before the split started, and looking at their schedule, things likely won't change.
With Team Liquid, 100 Thieves, and FlyQuest as their Week 4 opponents, there's not a single game where you can confidently say that CLG can win — especially if they don't improve their early game (-691 GD@15).
CLG do well in the mid-late game, but so do 100 Thieves, who are on top of that, the third-best early-game team in the league (+1964 GD@15). Comparing the two teams talent-wise, 100T again come out on top with a stable bottom lane and solid top side – two things CLG are lacking.
We don't expect to see any surprises on Thursday. Take 100 Thieves to win with at least eight kills to spare.
---
TSM vs FLYQUEST LoL BETTING & MATCH DETAILS

Best Odds:
TSM +250 at BetOnline | FQ -357.14 at BetOnline
When:
February 16, 2023 | 17:00 PST
Watch Live:
Lolesports, Twitch
TSM have shown some flashes of greatness this split, but their true test comes on Thursday when they clash with the undefeated FlyQuest. But as the latest LoL betting odds suggest, this should be a very lopsided match.
While we don't like overhyping a team that shows good form early into the season, FlyQuest are perhaps one of the best teams the LCS has seen in years. They have the highest drake and Baron control (74.2%, 91.7%) and first tower rate (100%). In other metrics, FlyQuest don't shine, but they are efficient in closing out games and field some of the top players in the league.
TSM's poor early game is our biggest concern for this match, as it's highly unlikely for FlyQuest to give up the early lead they're bound to get. If FlyQuest were a bit less consistent, this would be an underdog play, but this looks like a one-sided affair that should end quickly.