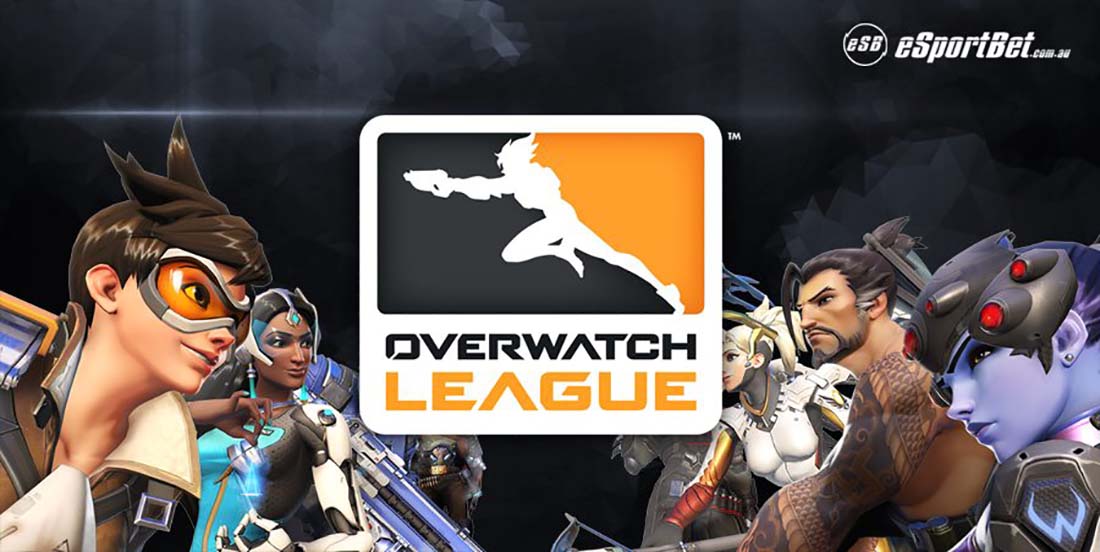 by in
The Overwatch League has quietly revised the map order for all of its games played from Week 3, Stage 1 onward.
Eagle-eyed fans noticed the running order for this week's upcoming matches has been changed from the original format – Escort, Assault, Control and Hybrid.
Starting with today's clash between San Francisco Shock and London Spitfire, the first map played will now be Hybrid and teams will close on Escort.
It may seem like a small and insignificant change to casual fans and does seem like a redundant swap at first, but it has to do with the results of the first two weeks.
Many of the opening week matches, most notably Dallas Fuel versus Seoul Dynasty, ended up as an awkward draw with little hope of a comeback for both teams.
Hybrid is a mixture of Assault and Control in that order, requiring teams on attack to first capture the point on the map, then escort the payload to the final point.
The defending team must prevent the attacking team on each front, but if both teams secure three points and fail to score during overtime, neither team will take the map.
This is exactly what happened to Dynasty and Fuel, made worse with both heading into the match 2 – 1, a byproduct of having a four map format where many games can be decided before they get to the final stage.
Rules need to be changed so that payload map is last and hybrid first to avoid these overtime pushes being irrelevent other than map score. Would make for a lot more tense final maps

— Scott Kennedy (@Custa) January 20, 2018
With Fuel and other teams in the same underdog situation, often unable to score in overtime mode, they can't win the map to take the series to five maps for a proper tie-breaker, and were thus resigned to sit back until the timer expired.
The Hybrid draw scenario has happened more than once and the anti-climatic end to an otherwise exciting series of clashes hasn't gone down well with fans, many of whom took to Twitter to voice their dissatisfaction with the lack of intensity and stakes.
It seems Blizzard listened and with matches now ending with an Escort map, the final rush should be a whole lot more exciting to watch.
Given moving the payload to the final point of the map tends to be a lot more intense and Escort rarely ends up in a draw, hopefully we can see more nail-biting comebacks going forward.
Where can I watch this week's Overwatch League matches?
Overwatch League is free to watch and easily accessible across live-streaming sites like Twitch and Blizzard's official website – check out the best OWL viewing options here.
If you are reading this from United States and you're interested in placing a bet on your favourite team to win in Overwatch League, we recommend BetOnline for customers from your region for its top reputation and licensing, wide-range of esports betting options and payment methods, and tons of exclusive bonuses you can take advantage of.