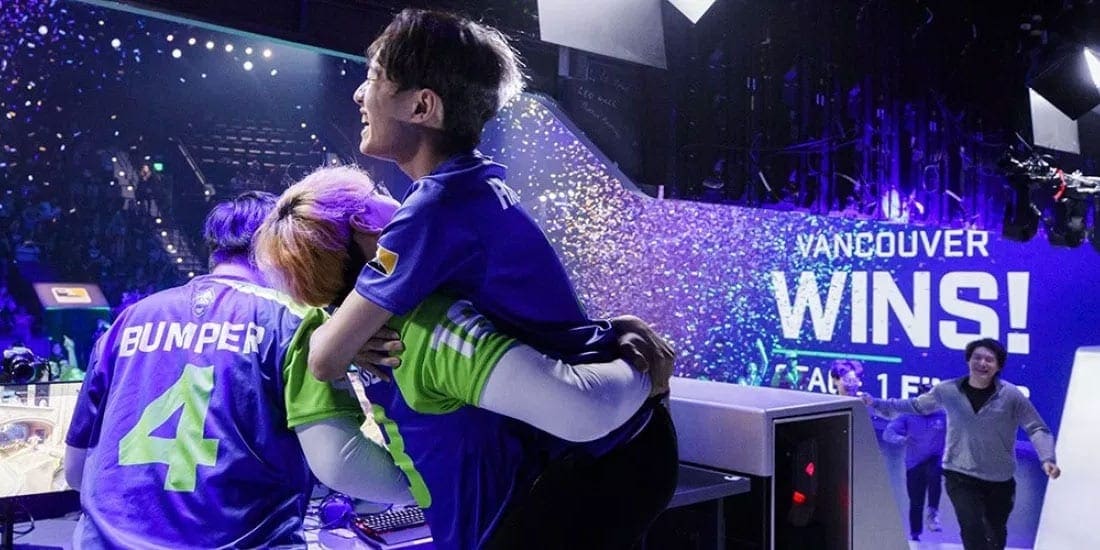 by in
In their first year of participating in the Overwatch League, the Vancouver Titans have shown their worth by breaking the competition record for consecutive game wins.
History was witnessed over the weekend when the Canada-based franchise demolished Seoul Dynasty to make it 17 wins in a row.
SEE ALSO: HOW TO BET ON OVERWATCH ESPORTS
The Titans are a young team and, despite being situated in North America, consist of only South Korean players. All are former members of RunAway who were forced to relocate due to the team's well-documented financial problems.
The story of Vancouver starts last year in Korea. There, we saw RunAway finally win a major title after numerous failed attempts, which put them and their players on the Overwatch world map. Shortly after their success, the Overwatch League expanded and RunAway players became a desirable asset to any team.
But there was one thing other teams had to acknowledge: the players, who spent a lot of time playing alongside each other, did not want to be split up. They wanted to remain as a team. In the end, there was only one franchise that had room to sign Haksal, Hooreg, SeoMinSoo, Stitch, JJANU, Bumper, Rapel, SLIME and Twilight all at once.
Boasting a team of players who have a great synergy and a lot of experience, there was a lot of speculation about how the Vancouver Titans would perform. It seemed like everyone seemed a bit scared of the South Korean team, which should not come off as a surprise. They came into the competition with plenty of on-stage experience, not to mention most of them playing the game since it was released. Still, no one expected the Titans to reach the heights they have.
Since the start of the 2019 season, the Titans have only twice come close to losing a match. They won 3-2 against Guangzhou Charge in the second week of Stage One and did the same against Chengdu Hunters two weeks later, while the San Francisco Shock took them to 4-3.
The 17-0 record replaces the famous 14-0 streak set by the Boston Uprising last year.