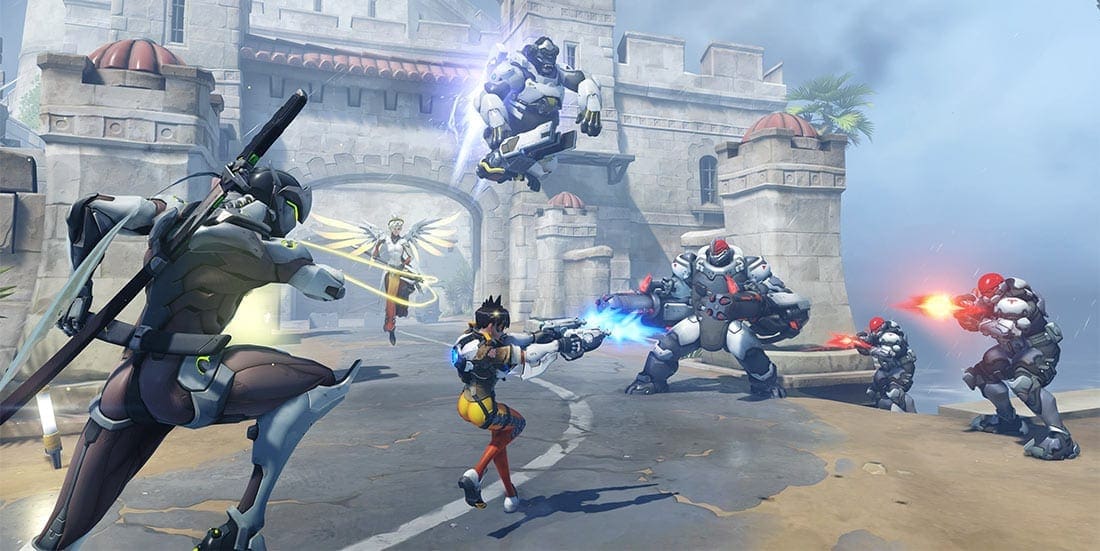 by in
Team USA claimed gold at the 2019 Overwatch World Cup, becoming the first non-Asian country to achieve that feat and ending the dominance of three-time champions South Korea.
BlizzCon 2019, which was held at Anaheim Convention Center in Anaheim, California, was the stage for four major esports events, including World of Warcraft MDI finals, WCS Global Finals, 2019 Hearthstone GrandMasters Global Finals and 2019 Overwatch World Cup.
And it was not only the Hearthstone GrandMasters Global Finals that ended with a historic result but also the Overwatch World Cup, where Team USA emerged as the new world champions and prevented South Korea from claiming their fourth consecutive title.
The 2019 Overwatch World Cup started on Friday, November 1, 2019 with the group stage fixtures, which featured 10 qualified national teams divided into a group of two.
Group A featured team USA, France, South Korea, Sweden and the United Kingdom. Group B on the other side featured China, Denmark, Netherlands, Russia and Canada.
A lot of expectations were put on South Korea, who arrived the tournament as the reigning world champions, and while the South Korean team started their World Cup venture strong, they were quick to show their flaws.
In game one South Korea crushed United Kingdom 0-3, but severely disappointed in game two, where went down 1-2 against France, and even suffered a painful 0-3 defeat against team USA on the final day of group stage.
While South Korea struggled, team USA dominated everyone in their path, defeating Sweden, Great Britain and South Korea without dropping a single map, meaning team USA emerged from the group stage as the only team with a perfect 12-0-0 record.
As the first seed in group A, USA were promoted directly into the semi-finals, where they meet with South Korea, who dismantled Denmark (3-0) in the quarterfinals, but fell flat against USA (1-3) once again.
With momentum on their side, USA entered the grand finals, where they meet with China, who offered little to no resistance against American roster, who produced a clean sweep (3-0) to claim their first-ever World Champions title in history.
The USA team starred arguably the best NA roster imaginable, featuring Jay "sinatraa" Won, Matthew "super" DeLisi and Grant "moth" Espe as three members of San Francisco Shock, the 2019 OWL champions.
On top of the talented trio, team USA also featured João Pedro "Hydration" Goes Telles,Austin "Muma" Wilmot, Russell "FCTFCTN" Campbell, Shane "Rawkus" Flaherty, Corey "Corey" Nigra, Kyle "KSF" Frandanisa, Indy "SPACE" Halpern and Nikola "sleepy" Andrews.
Stacked with talented individuals, USA managed to translate their potential into a dominant performance, which earned them the title, which they achieved by dropping only one map en route to it.
With that, the 2019 BlizzCon will go down in as one of the most memorable Blizzard events in history and not only due to two historic results in Overwatch and Hearthstone tournaments.
On top of exciting esports tournaments, BlizzCon 2019 also confirmed the speculations and announced the release of Diablo IV and Overwatch 2, to which they added an announcement of a new World of Warcraft expansion.
After a year to forget for Blizzard, who have found themselves under fire for its handling of the Hong Kong protests scandal involving Chung "blitzchung" Ng Wai, it's safe to say Blizzard did their best to make up for their mishaps by unveiling two new heavily-anticipated game titles as well as a massive addition to their most successful still-running MMORPG.
The company's president J. Allen Brack also issues a public apology before BlizzCon started on Friday, November 1.
"Blizzard had an opportunity to bring the world together in a tough Hearthstone esports moment about a month ago… and we did not," said Brack.
"We moved too quickly in our decision making and then made matters worse. We were too slow to talk with all of you."
Brack added there are two things he is the most unhappy about: that Blizzard did not live up to the high standards they set for themselves, and that they failed in their purpose.
"For that, I am sorry, and accept accountability," concluded Brack.
MORE ESPORTS NEWS