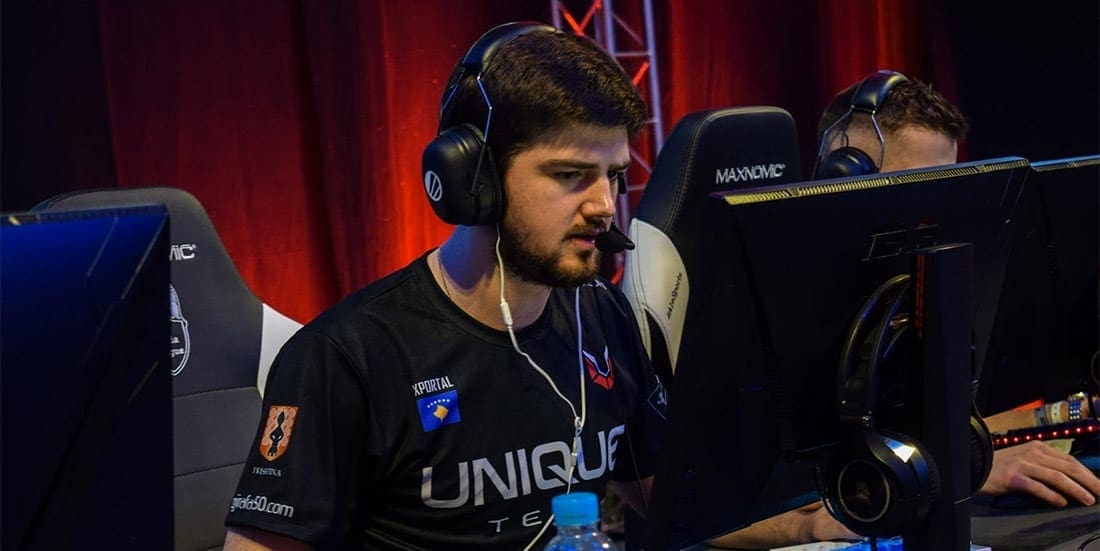 by in
Team Secret confirmed on Wednesday that they had released Flatron "⁠juanflatroo⁠" Halimi, leaving the European esports organisation with only three active members on their CS:GO roster.
The Albanian pro⁠ announced his departure with a Twitter post, citing internal conflict and the "toxic behaviour" of an unnamed team member as the main factors that led to his decision to leave the organisation.
"Short and simple, because of an individual's arrogant/toxic behaviour and things not getting any better I decided to leave Team Secret, thanks to them for releasing me and being great overall," said juanflatroo⁠.
Juanflatroo⁠'s departure from Team Secret comes just a month after they parted ways with Filip "tudsoN" Tudev, who became a free agent on June 2. Both players joined Secret alongside Rigon "rigoN" Gashi, Dionis "sinnopsyy" Budeci and Guy "anarkez" Trachtman when the organisation re-entered the CS:GO esports scene in November 2019.
During his eight-month tenure, juanflatroo helped Team Secret through the DreamHack Open Leipzig 2020: European Open Qualifiers, Flashpoint Season 1: European Open Qualifier #1 and LOOT.BET/CS Season 6: Closed Qualifier, although he failed to see much success in the main tournaments.
Some of his best placements with Team Secret include a runner-up finish at #HomeSweetHome: Week 4, fifth-eighth place finishes at ESEA Season 33: Open Division – Europe, LOOT.BET/CS Season 6, #HomeSweetHome: Week 5, and #HomeSweetHome: Week 6, as well as ninth-12th place at BLAST Rising.
Throughout his time with Team Secret, juanflatroo⁠ averaged a team-high 1.08 rating, which was slightly above anarkez (1.04) and much better than both sinnopsyy (0.97) and PERCY (0.95).
With his departure, Team Secret are left with only three members on their active roster. It remains to be seen who will fill in the vacant spots, but it is understood that stand-ins Karol "⁠rallen⁠" Rodowicz, Haakon "⁠Radifaction⁠" Tholo and Danni "⁠smF⁠" Dyg are all in the mix.
This Wednesday, Team Secret fielded smF and ⁠Radifaction as stand-ins for their clash with Tikitakan in the first round of the ESEA Season 34: Advanced Division – Europe playoffs, further proving they could become permanent members of the team.
Rallen and smF are both free agents, while Radifaction found himself benched by Apeks in mid-June in favour of Dennis "⁠dennis⁠" Edman, meaning all three are available for Team Secret to sign.