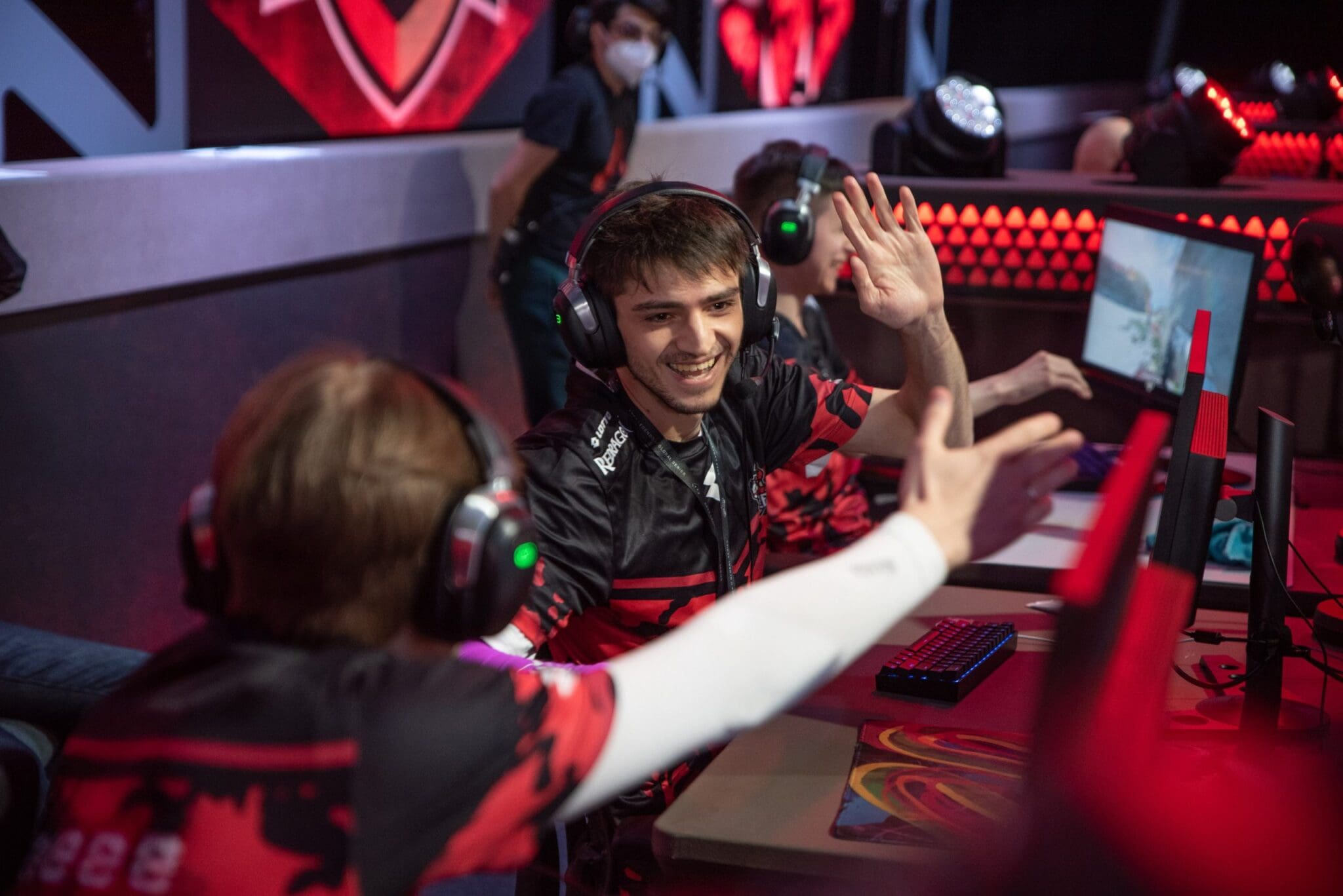 by in
As the Apex Legends Global Series Championship draws nearer, more issues have continued to spring up regarding participants.
Even as some of the best Apex Legends teams make their way down to Raleigh, North Carolina, others might have to do so without fielding their complete roster. In the case of Team Empire, they will completely miss the event due to difficulty obtaining a visa.
While this is the most recent bad news coming from ALGS Championship participants, it is not the first. Recall that Element 6's Ali "Naghz" Naghawi will miss the event for the same issue. The UK player was denied a visa and blamed the organizers for the late announcement of the tournament date.
Team Empire, who had the best run in the EMEA split 2 pro league and an eighth-place finish in the playoffs have been forced to give up their spot. At the time of publishing, a replacement team had not been announced.
The organization revealed that players Kirill "RANCHES" Rulinwere, Denis "cleaveee" Rassokhin, and Alexey "Maliwan" Rusinov had all been denied visas to enter the United States, making it impossible to be present at the LAN event.
Seeing as all three players were denied, the team was forced to withdraw rather than look for replacements. Due to difficulties in obtaining visas, multiple teams from the Asia-Pacific region have been forced to use emergency replacements in their lineups.
So far, Team Empire is the only full team that's been denied entry to the United States, which suggests that Empire's problems might stem from Russia's frosty international relations with nearly every other country in the world. The strained relations are due to their ongoing attack on Ukraine.
It undoubtedly will be more upsetting for Team Empire seeing as other CIS squads were given visas to participate. FA Kitties fields a three-man team of Russians, and two of ZETA DIVISION's players are also Russians.
It is sad to see Team Empire out of the tournament, especially as they were considered favorites to win the competition. Fans have taken a liking to their hyper-aggressive playstyle and team composition.
In the Stockholm LAN, Team Empire managed a top-ten finish while using less popular legends like Mad Maggie in the tournament which was dominated by Valkyrie and Gibraltar. They have shown an innate understanding of the game, and not relied solely on legends.
The four-day event will commence on July 7 and will run through to July 10. Originally, 40 teams ought to participate, but it remains unclear if Empire will be replaced or if the organizers will consider a format change.
Regardless, all teams will fight for a piece of the $2,000,000 prize pool at PNC Arena. The finals will host 20 teams, and the winner will be whoever wins a match first after being "match point eligible." To get to that stage, a team must first reach 50 points in the finals.