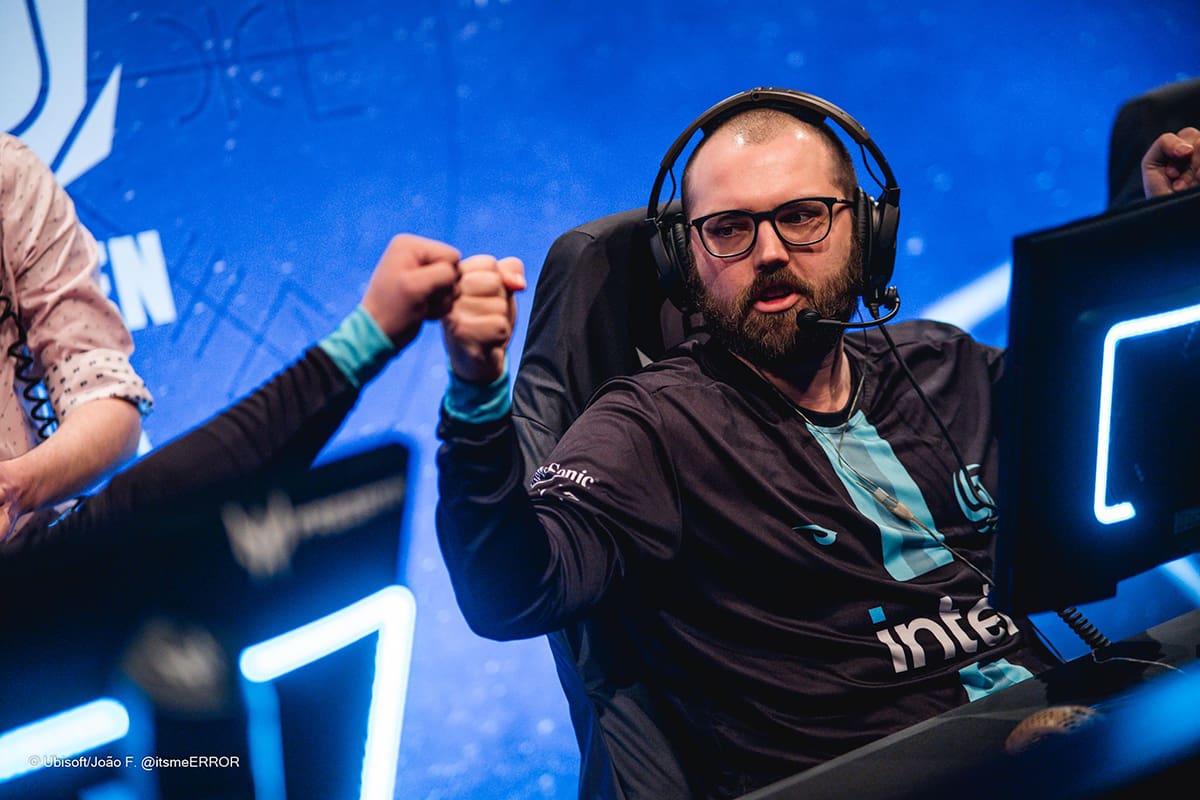 by in
Soniqs' Seth "supr" Hoffman will play competitive Rainbow Six Siege one last time in the 2022 Berlin Major. The veteran is ready to hang his boots after a long and successful 14-year career.
The announcement was made public via the team's official Twitter handle, with a video of Supr sharing details of the retirement.
"As you know, I've been in esports for a while now, and it has been a great journey for me. For over 14 years I've been competing at a professional level, and I'll always be grateful for the Rainbow Six series giving me the opportunity to pursue professional gaming. Today, I'm here to announce that I will be retiring from professional competition following the conclusion of the Berlin Major."
Although he revealed that he will be pursuing a great new opportunity, no one has an idea of what will come next for the player. However, it is safe to assume that he will continue with his podcast "If Supr Says It."
Supr joined Siege in 2017, playing for eRa Eternity from September. Shortly after, eRa made their way to the 2018 Six Invitational after winning the North America Qualifiers.
Unfortunately, their celebration was short-lived as they were eliminated from the event almost immediately. They lost their first two matches, exiting the tournament after a last-place finish in Group D.
In 2018, Supr founded the Elephant Gang. Although he left three months later for a two-month stint with Rogue, he returned on January 19 and shortly after joined the Soniqs organization.
Since then, Soniqs have undergone several roster changes but Supr has remained a constant. In his first three outings as part of Soniqs, they won all tournaments, including the NA Pro League Season 09 regulation.
In 2020, Soniqs completed a complete overhaul of their roster except for Supr after fifth-place finishes in the US Division. Although the move was frowned upon by members of the R6 community, it paid dividends for the NA team. They attended both Majors, Mexico and Sweden, which were held in 2021.
Despite poor outings in both Majors, they ended the year on a great note. They won the 2021 North American League Finals, essentially sealing a spot in the 2022 Six Invitational.
In Supr's second SI appearance, he led Soniqs to a sixth-place finish. After an impressive group stage display, they coasted through the playoffs until they reached the upper bracket semifinals.
Team Empire handed Soniqs their first loss in the semifinals. Although Soniqs took Game 1, Empire turned this around on Clubhouse and pulled off a spectacular 7-0 victory on Villa to close the series.
However, they were eventually knocked out of the competition by FaZe Clan. The Latin America team swept Soniqs 2-0 in the lower bracket quarterfinals.
Supr's next international event will be the Berlin Major, which will also be his last. A second-place finish in the NAL Stage 2 guaranteed them a spot in the event.
The Berlin Major will commence on August 15 and will run to August 21. All 16 teams will be competing in the LAN event for a piece of the $500,000 prize pool and SI points.
Soniqs are only one spot away from the top 16 in the global standings. Even if they manage to qualify for the 2023 Six Invitational, Supr will not be a part of the team.

More esports news