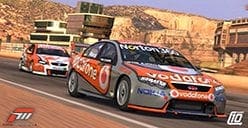 by in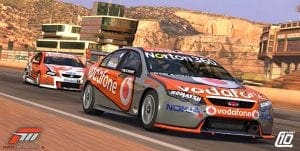 V8 Supercars Australia is exploring the possibility of hosting an esports event at the Supercheap Auto Bathurst 1000 to test the waters prior to hosting their planned virtual racing esports championship in 2018.
Virgin Australia Supercars Championship in partnership with Australian retail giant Harvey Norman wants to set up an official video game competition which would see an all-new platform developed to allow gamers and Supercars fans to take on drivers currently competing in the series. Similar efforts have already been tested by the FIA Formula E Championship's $1 million dollar virtual race comp in Las Vegas and Nissan's GT Academy initiative – meanwhile, Supercars is already featured in many popular video game titles such as Gran Turismo and Forza Motorsport, with in-game appearances as recently as 2016's Forza Horizon 3.
"One of the strategies we're driving as part of the 2025 vision is to engage with new fans," CEO James Warburton said earlier in June. "I think we're extremely well advanced in this area because the platforms already exist. We've got the games with our cars and teams already on them, as well as big events and the capacity to stream it online through our digital platforms.
"The ability to bring Bathurst to life through an eSports event and giving fans the ability to race against our Supercars drivers is certainly a logical option. It's very much in the development phase, but it's an area where a lot of sports are currently looking to get into and it's a shared vision with Harvey Norman."
Supercars is just the latest motorsport championship category to join the race to nab a slice of the lucrative $1.2 billion professional video gaming market and the latest business this week to jump on the esports bandwagon, following the likes of McDonalds, NBC Sports, and Seven Media and St George Bank's new ScreenPLAY initiative.