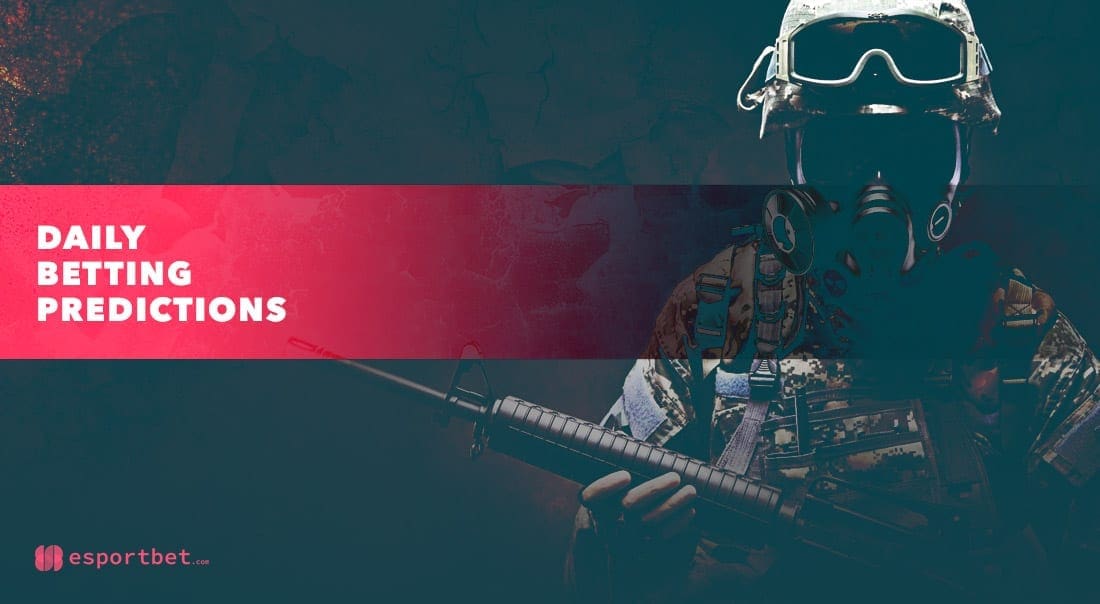 by in
SKADE vs FATE CS:GO BETTING & MATCH DETAILS

CSGO Odds:
SKADE -416.67 at BetOnline | FATE +269 at BetOnline
When:
March 18, 2021 at 09:00 CET
Watch Live:
Twitch (https://www.twitch.tv/TEBtv)
FATE have made quite a few roster changes since the turn of the year, most recently by signing Kostadin "rafftu" Turbinov and Kalin "KalubeR" Еrenditzov, who joined the team just a couple of weeks back. The Bulgarian duo have made an instant impact on the team, helping FATE win their first match of the year against Team Singularity (2-1) after they lost all of the previous 11.
SKADE have been doing better than their regional rivals, but not by much. After a streak of 11 consecutive wins in February, SKADE have managed to win only two out of their last seven and enter this match on a four-game losing streak.
We would normally side with SKADE, but not at these odds. In most of their previous meetings, SKADE and FATE produced close affairs, which rarely ended in a clean sweep and we don't believe that will change here. FATE should win at least one map.
LYNGBY VIKINGS vs ASTRALIS TALENT CS:GO BETTING & MATCH DETAILS

CSGO Odds:
Lyngby -303.03 at BetOnline | Astralis +211 at BetOnline
When:
March 18, 2021 at 15:00 CET
Watch Live:
Twitch (https://www.twitch.tv/TEBtv)
The latest CS:GO betting odds suggest this should be a very one-sided match in favour of Lyngby Vikings and we can't argue with that. Astralis Talent might have the right logo and brand recognition, but this is still a team of rookie players with little experience in playing against a proper professional team.
These teams last met just over a week ago during Elgiganten Ligaen Season 16, when Lyngby Vikings won 16-6. They have since played 10 games and won all but three against BLINK (10-16), Tricked Esports (0-2) and Dignitas (0-2), so they should be in good form.
Although we don't believe Vikings are a good team, they're still facing an amateur squad that not only lacks quality and experience but have also benched their in-game leader Mathias "R0nic" Pinholt on Friday.
COPENHAGEN FLAMES vs TRICKED ESPORTS CS:GO BETTING & MATCH DETAILS

CSGO Odds:
CPH -185.19 at BetOnline | Tricked +136 at BetOnline
When:
March 18, 2021 at 15:00 CET
Watch Live:
Twitch (https://www.twitch.tv/TEBtv)
Copenhagen Flames enter this match with a 6-4 record from their last 10 outings, which includes losses against Lyngby Vikings (0-2), AGF Esport (0-2), GODSENT (0-2) and an amateur team Aalborg Rebels (18-22). Despite CHP's shaky record, they're still priced as $1.54 favourites with the top esports betting apps over Tricked Esports for no apparent reason.
Tricked Esports haven't been doing much better than CPH of late, but they also haven't looked any worse. They hold the same 6-4 record in their last 10, however, they've done better against teams CPH lost against – winning 2-0 against AGF and Lyngby Vikings, and forcing GODSENT to three maps (1-2).
Although results against the same opponents don't mean much since they don't take into account the stylistic matchup, you just can't pass on siding with Tricked at these odds.
More esports betting tips