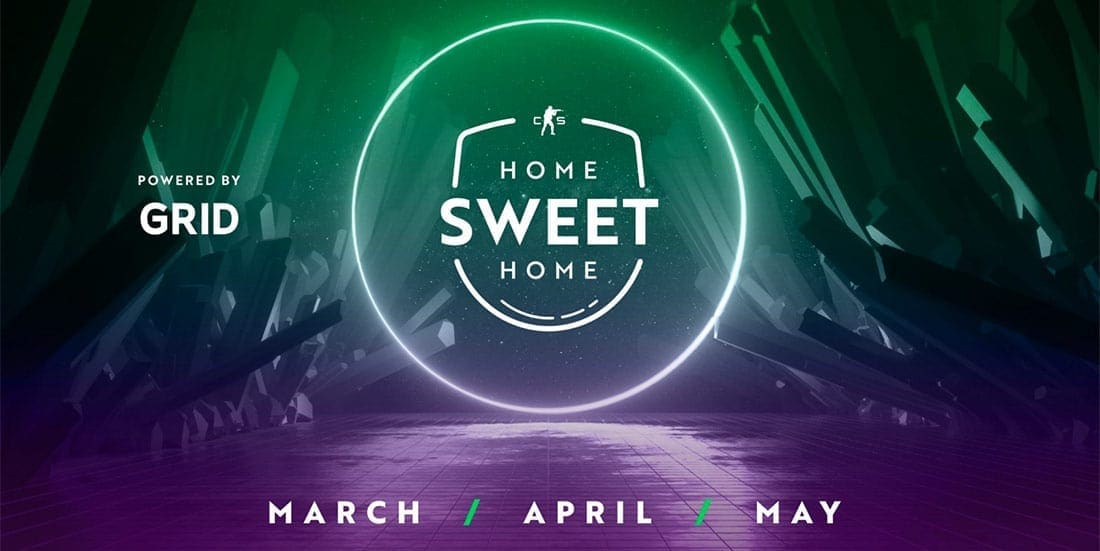 by in
SKADE vs SMASH CS:GO BETTING & MATCH DETAILS

CSGO Betting Odds:
SKADE -136.99 at BetOnline | SMASH +101 at BetOnline
When:
May 14, 2020 at 10:50 CEST
Watch Live:
Twitch (https://www.twitch.tv/GRIDesports)
SKADE vs SMASH #HOMESWEETHOME: WEEK 4 BETTING PREVIEW
SKADE and SMASH Esports will begin their journey at #HomeSweetHome Week 4 this Thursday when they meet in the opening fixture of Group C.
After a runner-up finish in Week 2 and a semi-final appearance in Week 3, SMASH will look to go one step further in Week 4 and hoist their first tournament title since October, when they won LOOT.BET/CS Season 4 and the WePlay! Forge of Masters Season 2: Online Stage.
SMASH have the same roster they fielded during Week 3. Their most recent addition is Kristjan "shokz" Jakobson, who arrived on April 27. Although an unproven talent before he joined SMASH, the 22-year-old has carried his weight with a 1.06 average rating across 22 games with his new side.
SMASH's most recent bout took place on Sunday when they faced BIG in the #HomeSweetHome Week 3 semi-finals. Although Anton "ToH1o" Georgiev's charges started well with a 16-12 win on Dust II, they failed to keep up the tempo and were reverse swept on Overpass (13-16) and Nuke (9-16).
The final result was no great shock since BIG field Ismailcan "XANTARES" Dörtkardeş, who is widely regarded as one of the best online players in the CS:GO esports scene. However, SMASH would have been disappointed to throw away an early lead. They came close to clinching it on Overpass, where they held BIG at 13-14, but the poor form of Denis "grux" Gutaj (0.63 rating) proved costly.
SKADE were not as successful as SMASH in their previous appearances at #HomeSweetHome, where they finished fifth-eight in Week 1, ninth-12th in Week 2 and 13th-16th in Week 3. While that trend is far from encouraging, there are still a few positives we can take away from the team's recent showings.
At the start of May, SKADE defeated Singularity (16-12) and crushed GamerLegion (16-5). While those are solid results that point to a decent second-tier team, they also show how inconsistent the Bulgarians can be. Only one day after they defeated GamerLegion, SKADE were stomped by both Team Secret (9-16) and Endpoint (0-2) at #HomeSweetHome Week 3.
SKADE have not made any personnel changes since appointing Nikolay "pNshr" Paunin as their head coach at the start of March.
SKADE vs SMASH #HOMESWEETHOME: WEEK 4 BETTING PREDICTIONS
Although SKADE are the higher-ranked team, we have a hard time understanding why they are the bookmakers' favourites for this matchup.
The Bulgarian company have won only two of their last five games, while SMASH have shown a bit more with their 3-2 record. Also, the underdogs recently played a close series against BIG after defeating the likes of AGO (2-0), Nordavind (2-1) and Complexity (16-13).
These two teams have similar map pools, and we can almost guarantee that Vertigo will be banned. SKADE are very efficient on Inferno (76% win rate) and Overpass (70%), so SMASH will look to ban those two maps. That means this bout is highly likely to be played on Dust2, where both sides hold a 50% win rate.
SMASH have looked slightly better in recent weeks, while SKADE have a little more firepower in their armoury. That suggests this will be a tough match to call, so you might as well take the better odds on the outsiders.