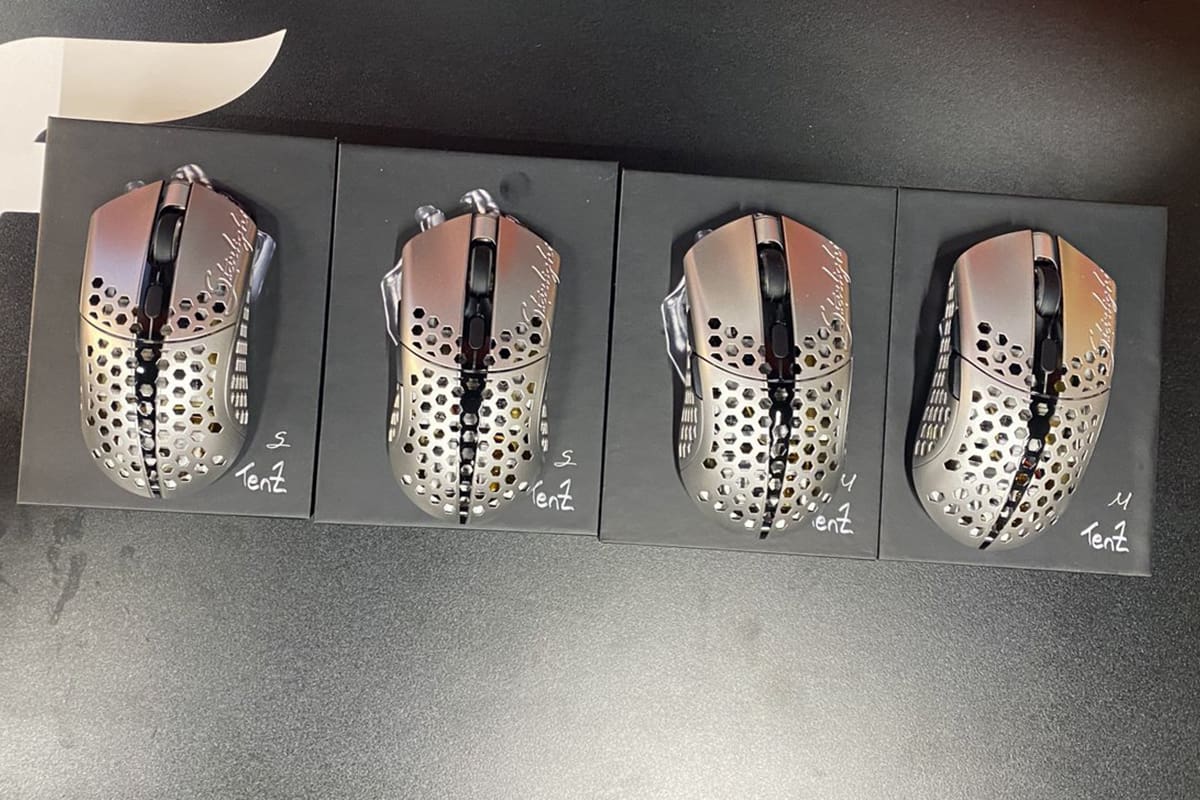 by in
Sentinels' Valorant professional esports player, Tyson "TenZ" Ngo, secured a collaboration with Finalmouse for its gaming mouse product. The hardware company revealed that hours after the collaboration, its gaming mice were sold out.
With a mouse being sold at $189.99 (£159), the brand reported that 40,000 mice were in stock for sale. Finalmouse generated gross revenue of about $7.6 million (£6.4 million) from the sale, making it the largest sales done by the brand in such limited time.
TenZ took to his Twitter page to share the announcement and thanked his fans for their role in helping to achieve the feat.
According to the company, the sale is the largest in terms of a partnership between an active esports player and a hardware company. In line with the collaboration contract, TenZ is eligible to earn a percentage of the revenue generated, although the exact number has not been disclosed.
TenZ has made his name within the esports scene as a top Valorant player, having started off his esports career as a Counter-Strike: Global Offensive player with Cloud9. He currently represents the Sentinels and has been with the franchise for over a year.
Shroud was signed on Friday, July 8, to the amazement of the esports community. The FPS world champion will be joining the Sentinels' Valorant roster, thereby returning to the competitive gaming scene for the first time in three years. He is, however, yet to feature alongside TenZ and the rest of the Sentinels roster.
The Finalmouse has a reputation that best describes the brand as a "drop-focused" type of brand. Products of the brand are highly marketed and promoted to create massive awareness about the products, then the hardware company proceeds to produce limited quantities of the products.
There have been quite a number of drops released by the company, which has seen the mice continuously sell out in record time despite the relatively high price attached to them. Aside from its creative marketing strategy, Finalmouse has positioned itself as one of the first hardware companies to produce mice with an ultralight and honeycomb-like structure.
Prodigy Agency, which represents esports professionals such as Mathieu 'ZywOo' Herbaut and Jonathan 'EliGE' Jablonowski, facilitated the deal between Finalmouse and TenZ. TenZ's social media presence has increased dramatically since signing with the agency, which the agency said is one of the main reasons why the deal with Finalmouse has been so successful.
The mouse design was made possible by TenZ in collaboration with Finalmouse, which birthed the custom magnesium-bodied product.
The success of this collaboration has further proved that the limited drop-focused marketing strategy works extremely well within the gaming industry and is not limited to the fashion industry.
Some other esports franchises have also gotten on board the proverbial train, like the 100 Thieves acquisition of the keyboard brand Higround. Brands such as Team Liquid have followed suit, adopting the strategy for their own merchandise releases.

More esports news