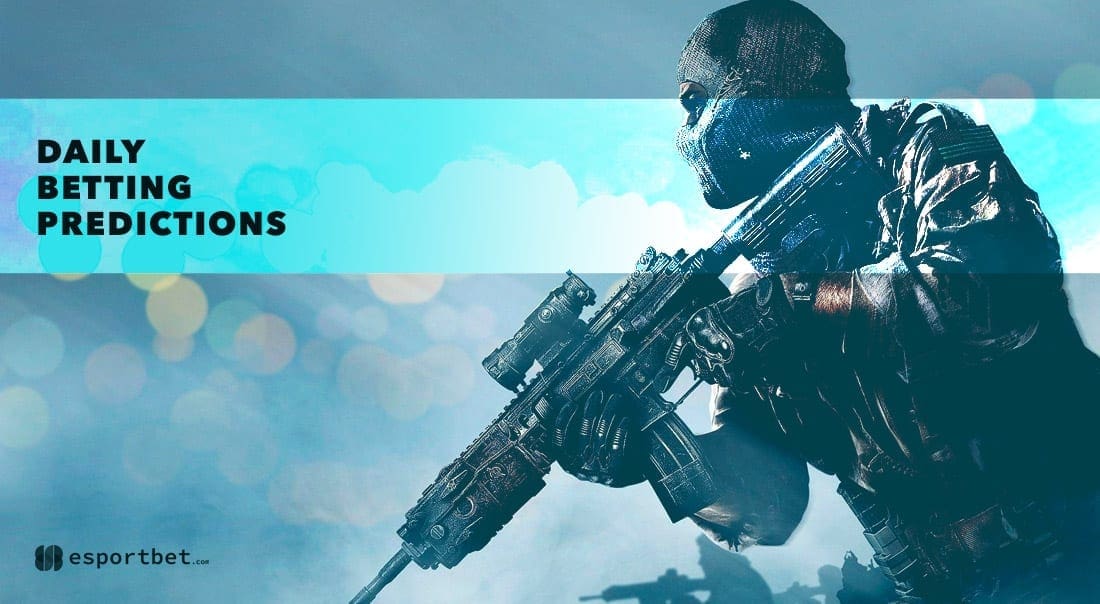 by in
ESB's free betting predictions for Saturday, January 28, focus on the CoD League (CDL) Major 2 Qualifier and the LoL EMEA Championship (LEC) Winter.
---
LOS ANGELES GUERRILLAS vs TORONTO ULTRA
Los Angeles Guerrillas are 2-1 ahead of the final CDL Major 2 Qualifier week, with wins against Los Angeles Thieves (3-1) and Minnesota RØKKR (3-1). Toronto Ultra are 3-1 with Ws against London Royal Ravens (3-0), Florida Mutineers (3-1), and Los Angeles Thieves (3-0).
The Guerrillas didn't have a very good Major 1, but they've since improved and have been doing exceptionally well on Hardpoint. Search&Destroy is still a bit shaky, and Control needs some work, but overall, Los Angeles Guerrillas are trending up.
Toronto Ultra's figures from this qualifying event and last Major are better but not good enough for us to say that Ultra are significantly stronger. They looked good against the Thieves, Royal Ravens, and Florida Mutineers, but all of those teams are struggling.
Los Angeles Guerrillas are improving and can be a tricky opponent to beat. So even though we're leaning towards Toronto, LA Guerrillas should put up strong resistance.
Prediction: Over 4.5 maps
LAS VEGAS LEGION vs OPTIC TEXAS
Las Vegas Legion have won just one series (1-2), which mainly has to do with their poor performances on respawns. Their only respawn win came on Hardpoint – Mercado two weeks ago, when they beat Seattle Surge (3-2).
On a more positive note, the Legion are a very good S&D team, and if they can figure out how to perform on Control and Hardpoint, they will be very strong. The time to figure things out is, however, running out fast.
Legion's next opponents, OpTic Texas, are the only unbeaten team ahead of Week 3 of the CDL Major 2 Qualifier. They've won against Boston Breach (3-0), Seattle Surge (2-3), and Toronto Ultra (3-1), showing a lot of good qualities.
And not only are OpTic a good respawn team, but they're also solid on S&D, which will come in handy for this affair. So, at the offered CDL betting odds, siding with OpTic Texas to win with at least two maps to spare is the only logical play.
Prediction: OpTic Texas -1.5 maps
BOSTON BREACH vs FLORIDA MUTINEERS
Boston Breach enter this match with a 2-1 record, wins against Minnesota RØKKR (3-1) and Las Vegas Legion (3-1), and a loss against OpTic Texas (2-3). These results suggest that Boston will do well against lesser teams but won't be able to compete against CDL's top dogs.
Florida Mutineers have the same issue as Las Vegas Legion – they struggle on respawns. Of the three games they've played in CDL Major 2 Qualifier, the Mutineers have won one respawn map (Control – El Asilo against LA Guerrillas). But they're good on S&D, meaning the Mutineers are just one step away from being competitive.
Unfortunately, this doesn't look like a winnable match for Florida Mutineers due to a poor respawn record. They have shown some promise, but beating Boston Breach will take a lot more than a good Search&Destroy record.
Prediction: Boston Breach to win
FNATIC vs TEAM BDS
Fnatic lost their LEC 2023 Winter opening match against Vitality and added another rough defeat on Sunday against G2 Esports. The Black & Orange bounced back on the final day of Week 1 with a victory against KOI, but we can say that Fnatic didn't deserve to win that game either.
Team BDS share the same 1-2 record, with defeats against KOI and Excel and a victory against SK Gaming. Of the three games, their match against Excel on Monday is the most noteworthy, as it showed Team BDS's poor macro play and their ability to fight.
Fnatic were very underwhelming last week, making it hard to justify betting on them at the offered LoL betting odds. They're better individually, but there are no guarantees in this game besides that it will likely be bloody.
Prediction: Over 24.5 rounds
EXCEL ESPORTS vs MAD LIONS
Excel Esports lost two games last week against G2 Esports and KOI but beat Team BDS despite ending the match with 11-18 in kills. Suffering two defeats in the first week isn't great, but Excel played well, and from what they've shown, they should be a strong mid-table team this split.
MAD Lions are 2-1, but they've only won against SK Gaming and Astralis, while they were no match for Team Vitality. Beating Astralis and SK doesn't mean much, and we can't find any positives from MAD's loss against Vitality.
Esports betting sites have Excel priced at $2.03, which makes little sense. They have yet to show anything confirming that they're stronger than MAD, but the same holds true the other way around. At even money or better, Excel to win is the right play.
Prediction: Excel Esports to win