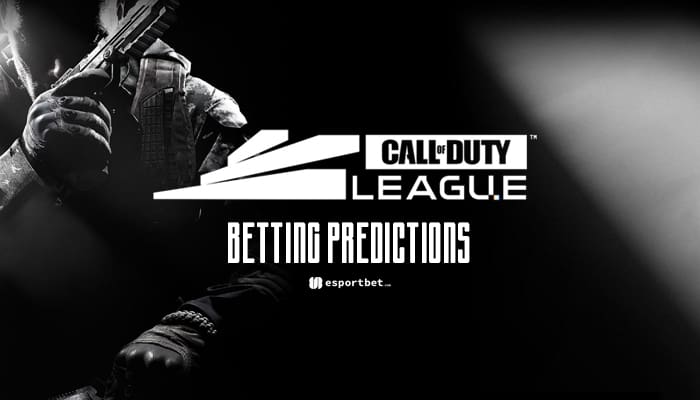 by in
Call of Duty League (CDL) Major 5 Qualifiers enter the second round of action on Saturday, and here you can find eSportBet.com's top tips for the day. These are our selections for Minnesota RØKKR vs London Royal Ravens and Las Vegas Legion vs New York Subliners, with CoD betting odds courtesy of BetOnline.
---
MINNESOTA RØKKR vs LONDON ROYAL RAVENS CDL BETTING & MATCH DETAILS

Best Odds:
RØKKR -163.93 at BetOnline | Royal Ravens +120 at BetOnline
When:
May 6, 2023 | 15:00 EDT
Watch Live:
Twitch, YouTube
At CDL Major 4, Minnesota RØKKR eliminated London Royal Ravens and Seattle Surge from the tournament but then lost against New York Sublibers (1-3). That isn't the best outcome, but still a fairly impressive result for this team's standards.
They've shown improvement over the last month, and we have to give RØKKR some credit for reverse-sweeping the Surge. However, they seemed to run out of gas against the Subliners, which makes it tough to rank them properly ahead of the next Call of Duty League Major.
Nevertheless, they should do fine against London Royal Ravens, who are not in the best spot. Not only have Royal Ravens been producing underwhelming results, but they also lost against the RØKKR two weeks ago.
The only reason why Minnesota RØKKR aren't priced as bigger favourites is because they perform worse online. Still, +110 on RØKKR to win with at least two maps to spare looks like an excellent choice.
Minnesota RØKKR -1.5 maps
---
LAS VEGAS LEGION vs NEW YORK SUBLINERS CDL BETTING & MATCH DETAILS

Best Odds:
Legion +200 at BetOnline | Subliners -277.78 at BetOnline
When:
May 6, 2023 | 16:30 EDT
Watch Live:
Twitch, YouTube
New York Sublibiners looked very good at CDL Major 4. They defeated Las Vegas Legion (3-0), lost to OpTic Texas (0-3), then eliminated the Minnesota RØKKR (3-1), and got knocked out of the tournament by Atlanta FaZe (2-3). New York Sublibers could've won that series, but they lacked discipline in game five.
The Subliners still need some work before we can discuss their chances to win the CDL crown, especially in Search & Destroy and consistency in clutch moments. Although they are a good team, the Subliners often throw away leads, which won't do them any favours in the title race.
Even though the Subliners have flaws, they're still superior to Las Vegas Legion, as evident from their CDL Major 4 upper bracket clash, which ended in a commanding 3-0 sweep. The Legion tend to perform better online, so it's fair to believe that they'll show a bit more on Saturday, but considering the form the Subliners are in, it's very tough to doubt them.
New York Subliners -1.5 maps