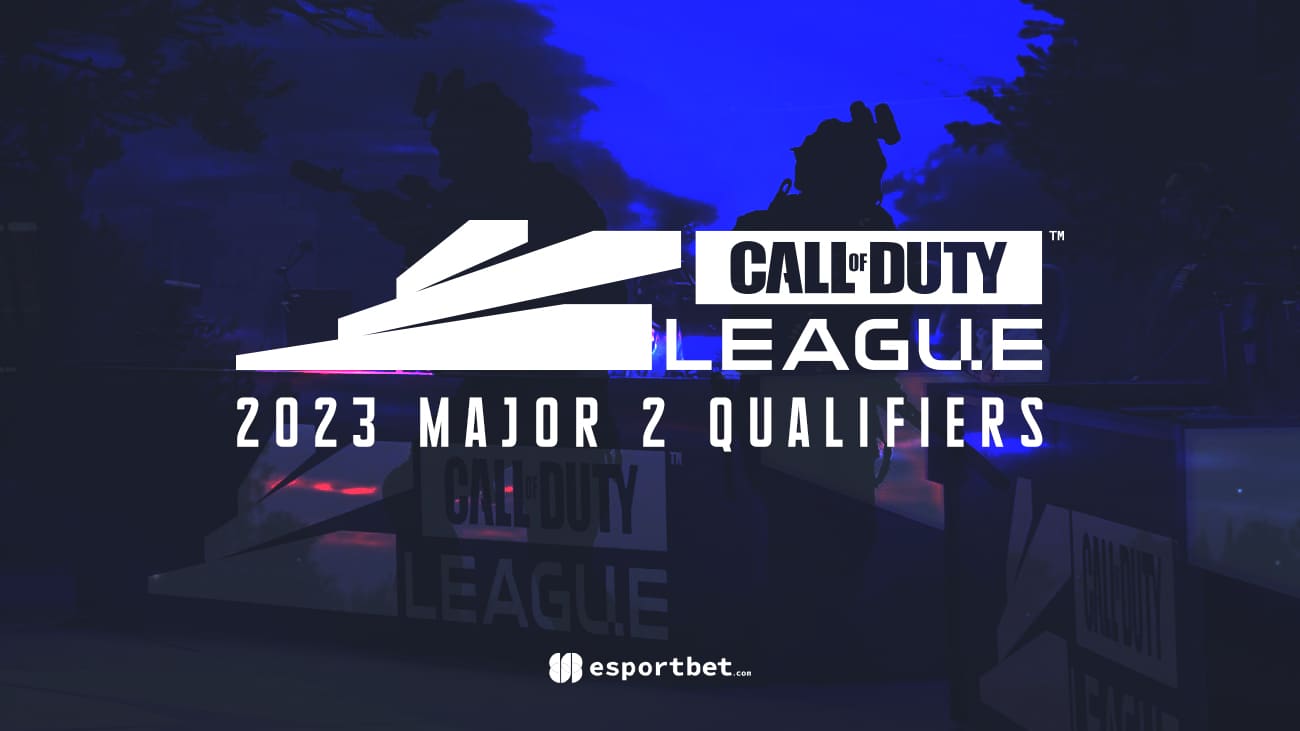 by in
ESB's free Call of Duty League (CDL) betting predictions for Saturday, January 21, focus on a pair of CDL Major 2 Qualifier Week 2 bouts. Here are our picks for Boston Breach vs Las Vegas Legion and Los Angeles Thieves vs London Royal Ravens, with top CoD betting odds courtesy of BetOnline.
---
BOSTON BREACH vs LAS VEGAS LEGION CDL BETTING & MATCH DETAILS

Best Odds:
Breach -125 at BetOnline | Legion -111.11 at BetOnline
When:
January 21, 2023 | 15:00 EST
Watch Live:
YouTube, Twitch

Boston Breach and Las Vegas Legion picked up one win apiece so far in this qualifying event, while the Breach also added one loss against OpTic Texas (2-3). So result-wise, there isn't much to separate the two teams, nor could we say that one has a significantly better roster.
Boston Breach might have a higher ceiling, but we're still trying to determine whether this team is good. They should've won against OpTic and had some solid showings earlier this season, but we've also seen Boston crumble in a few of the games.
We don't have a problem with Boston Breach priced as favourites for this match, but they're way too inconsistent for us to pull the trigger at the offered CDL betting odds. Legion might be terrible on Hardpoint (33.33%), but they're overall an excellent team that should be able to beat the Breach.
---
LOS ANGELES THIEVES vs LONDON ROYAL RAVENS CDL BETTING & MATCH DETAILS

Best Odds:
Thieves -303.03 at BetOnline | Royal Ravens +162 at BetOnline
When:
January 21, 2023 | 16:30 EST
Watch Live:
YouTube, Twitch
London Royal Ravens enter CDL Major 2 Qualifier Week 2 on a seven-game slide, losing both their Week 1 games against Toronto Ultra (0-3) and Minnesota RØKKR (2-3). Their situation looks bleak, and in the last-ditch effort, the Royal Ravens decided to make another roster change, reinstalling Paul "PaulEhx" Avila to the main lineup as a replacement for Trei "Zer0" Morris.
Not a bad change, but it seems like London Royal Ravens are, at this point, just throwing things at the wall and hoping something sticks. Their next opponents, Los Angeles Thieves, are in a similar spot, as they enter this bout with back-to-back losses against New York Subliners (1-3) and Los Angeles Guerrillas (1-3). The talent is still there, but the 2023 season hasn't been too kind for the Thieves.
On paper, LA Thieves look stronger, but as seen last week, they are very beatable. We wouldn't count on Royal Ravens getting it done on Saturday, but they should be able to force a close game.