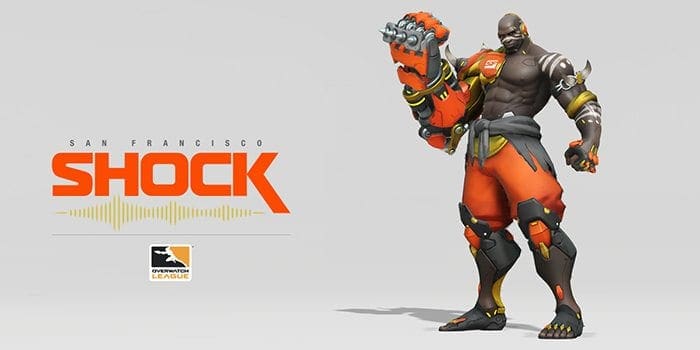 by in
Reigning Overwatch League champions, San Francisco Shock have reportedly decided they will be changing the venue for their opening 2020 OWL homestand event, which is set to take place in late March 2020, from Cow Palace to Zellerbach Hall at UC Berkeley.
San Francisco Shock is rumoured to be switching the venue for their Overwatch League opening homestand event to Zellerbach Hall at the campus of California State University at Berkeley. Dubbed "First Arrival", the event will be played between March 28-29 and was originally slated to take place at Cow Palace, however, sources unveiled their plan from the beginning was for the event to take place at Zellerbach.
Unfortunately, because another company had already booked the venue, the Shock opted for the much more expensive Cow Palace instead. However, the event in question was cancelled, giving Shock a chance to return to their first-choice venue for their opening homestand event of 2020 OWL.
Zellerbach Hall is a multi-genre performance facility known for hosting many speakers, musical artist, dance troupes, theatre shows and more. The venue also hosted a Cal Esports Fall 2019 LAN tournament earlier in December, which was a small LAN esports event featuring competitions in game titles such as Magic: The Gathering, Smash Ultimate and Smash Melee and League of Legends.
In April of last year, Shock and its parent company NRG Esports also sponsored an on-campus gaming community (Cal Esports), which saw the University dedicate a part of the Foothill building to build a gaming centre which features 55 PCs, a Twitch Broadcast Center and a player Lounge.
The move back to Zellerbach Hall is said to benefit Shock and in a way the Overwatch community as a whole. First and foremost, Zellerbach is reportedly much more cost-efficient for Shock, who won't have to splash out massive amounts of money in order to host the event at the Cow Palace.
Secondly, the event will take place on the campus of the University of California, meaning the venue will be easily accessible by more people, thus driving more viewers to tune in and explore the highest tier of competitive Overwatch.
That will ultimately help increase the viewership of Overwatch League, which is still trailing the numbers of some more successful esports titles such as Dota 2, Fortnite, CS:GO and League of Legends, which all bring in significantly more viewership for their events.
The 2020 season of Overwatch League is set to kick off on February 8, 2020, with the New York Excelsior's homestand at The Hammerstein Ballroom and Dallas Fuel's homestand event at Esports Stadium Arlington.
San Francisco Shock's homestand event will be the 16th event of the OWL season and it will take place on March 28-29, where we will see Shock compete with Dallas Fuel, Vancouver Titans, Los Angeles Gladiators and Los Angeles Valiant.
Read more esports news