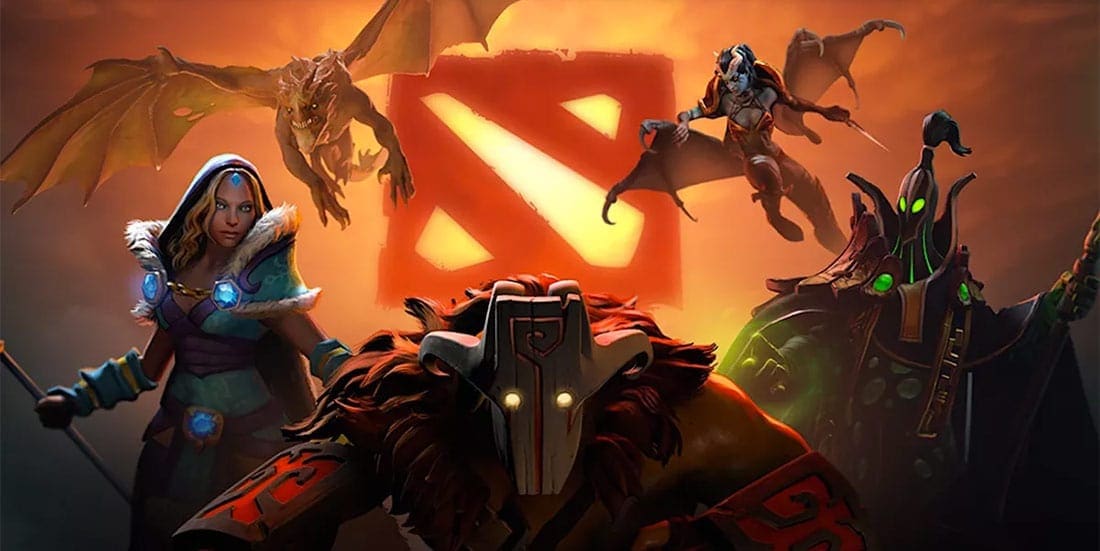 by in
ROYAL NEVER GIVE UP vs SPARKING ARROW GAMING DOTA 2 BETTING & MATCH DETAILS

Dota 2 Betting Odds:
RNG -138.89 at BetOnline | SAG +100 at BetOnline
Dota 2 Betting Lines:
RNG -1.5 at +154 | SAG +1.5 at -212.77
When:
June 30, 2020 at 19:00 CEST
Watch Live:
Twitch
ROYAL NEVER GIVE UP vs SPARKING ARROW GAMING DPL-CDA PROFESSIONAL LEAGUE SEASON 2 BETTING PREVIEW
Royal Never Give Up and Sparking Arrow Gaming will continue their race for the DPL-CDA Professional League title and the largest slice of ¥1,300,000 CNY(≃ US $183,824) this Tuesday when they meet on the opening day of Week 2.
Since finishing seventh-eighth at The International 2019, Royal Never Give Up have seen a fair amount of success in their competitive endeavours. They won ESL One Los Angeles 2020 – Online: China, finished second at Yabo Supreme Cup and WePlay! Bukovel Minor 2020, and claimed third place at China Dota2 Professional League Season 2, ESL One Birmingham 2020 – Online: China, and BEYOND EPIC: China.
Looking back at their BEYOND EPIC campaign, RNG got off to a flying start with wins against EHOME.Immortal (2-0) and Invictus Gaming (2-1), which earned them a direct bye into the upper bracket of the playoffs. There, RNG took down the tournament favourites, PSG.LGD (2-0), only to fall flat against ViCi Gaming (0-2) and Sparking Arrow Gaming (0-2).
In their last 10 fixtures, Royal Never Give Up won only four. They defeated PSG.LGD, Invictus Gaming, EHOME.I and CDEC, while they lost to SAG, ViCi and twice against both IG and PSG.LGD.
Recommended!
Although RNG's performances may seem all over the place, they tend to only struggle against the strongest Chinese Dota2 teams. Unfortunately for them, Sparking Arrow Gaming have established themselves as such.
SAG enter this bout straight after winning BEYOND EPIC: China, which marked their fourth Dota2 esports title of the year and one of their biggest achievements since the team's inception in September 2019. They also won China Dota2 Development League Season 2 in March, CDA League Season 1 in April and China Dota2 Development League Season 3 in May. The latest title also serves as a massive morale boost after the disappointing seventh-eighth finish at the ESL One Birmingham 2020 – Online: China last month.
At BEYOND EPIC, Ou "Op" Peng and his team defeated Team Aster (2-0) and CDEC Gaming (2-1) in the group stage to earn a spot in the upper bracket of the playoffs. There, they stumbled against ViCi (1-2) but bounced back with an impressive run through the lower bracket, where they took down PSG.LGD (2-1) and Royal Never Give Up (2-0).
In the grand finals, Sparking Arrow got their revenge against ViCi (2-0) in convincing fashion, showing powerful synergy and a disciplined approach to the game. That was especially noticeable in game two, where SAG failed to accumulate a high kill margin (17-14) but stayed a step ahead on the back of their superior macro play.
ROYAL NEVER GIVE UP vs SPARKING ARROW GAMING DPL-CDA PROFESSIONAL LEAGUE SEASON 2 BETTING PREDICTIONS
These teams have played each other four times this year, each picking up two wins. Last month Royal Never Give Up defeated Sparking Arrow Gaming (2-0) at DPL-CDA Professional League Season 1, but their most recent bout, at BEYOND EPIC: China, ended in SAG's favour (2-0).
Even though Sparking Arrow defeated Royal Never Give Up just a day ago and went on to win BEYOND EPIC, they are somehow priced as underdogs for this match. While RNG might have the better individual talents, their shaky displays in recent weeks don't inspire much confidence.
Some will say Sparking Arrow overachieved with their title-winning run at BEYOND EPIC, but the momentum they have generated should be enough for Op and co. to take down RNG once more this Tuesday.
Sparking Arrow Gaming to win