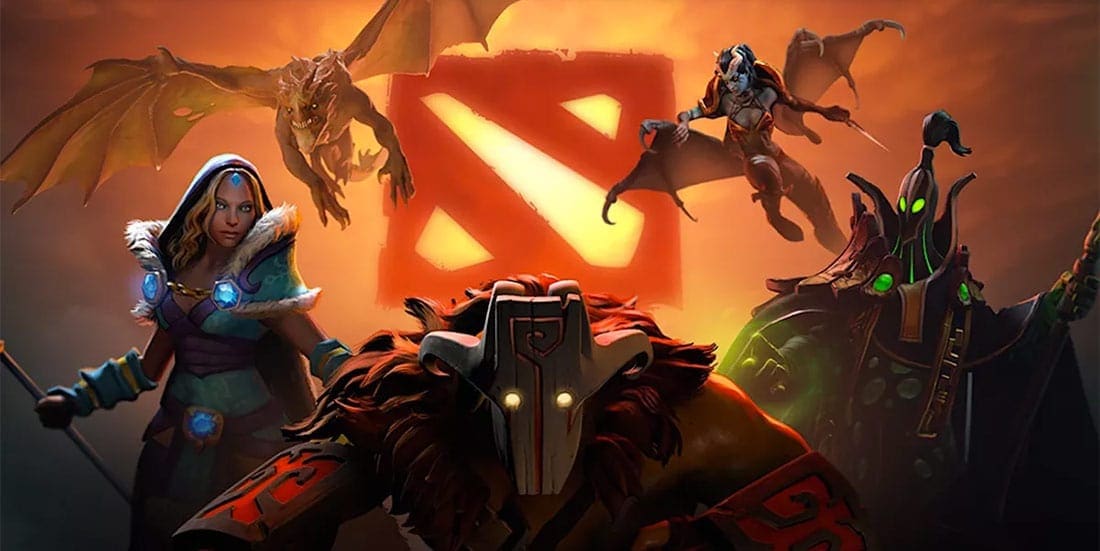 by in
TEAM ASTER vs SPARKING ARROW GAMING DOTA 2 BETTING & MATCH DETAILS

Dota 2 Betting Odds:
Aster +100 at BetOnline | SAG -135.14 at BetOnline
Dota 2 Betting Lines:
Aster +1.5 at -294.12 | SAG -1.5 at +205
When:
July 15, 2020 at 16:00 CST
Watch Live:
Twitch
TEAM ASTER vs SPARKING ARROW GAMING DPL-CDA PROFESSIONAL LEAGUE SEASON 2 BETTING PREVIEW
Team Aster and Sparking Arrow Gaming will clash for the sixth time in their history this Wednesday during the final week of the DPL-CDA Professional League regular season.
A 4-2 record and 8-4 map differential puts Team Aster fifth in the DPL-CDA Pro League Season 2 standings. So far they have defeated Sirius (2-0), IG.Vitality (2-0), CDEC Gaming (2-0) and PSG.LGD (2-0), while they failed to show up against IG (0-2) and ViCi Gaming (0-2).
SEE ALSO: ESPORTS BETTING IN CHINA
Looking at Aster's results, it's hard to say where they are going. While their triumphs over IG.Vitality and Sirius were expected, it's somewhat shocking to see them lose to IG and ViCi considering they had no issues against PSG.LGD and CDEC Gaming.
Aster will enter this match with a 4-6 record in their last 10 games and a 50% win rate across the last week. Since last Monday, Aster have defeated PSG.LGD and CDEC but lost twice to Invictus Gaming (1-2 and 0-2). Their most recent bout took place four days ago, when IG wrapped up the win in just under 40 minutes.
Recommended!
Pan "Fade" Yi and his crew have now had almost a week to compose themselves and regain some confidence ahead of their seventh fixture of the DPL-CDA Professional League Season 2.
Sparking Arrow Gaming sit fourth in the DPL-CDA Professional League Season 2 standings with the same 4-2 record as Aster, albeit with a slightly better map differential at 9-5. They have picked up some solid wins, including clean sweeps against PSG.LGD and EHOME, but were less impressive in their defeats to Royal Never Give Up (1-2) and CDEC (0-2).
SEE ALSO: BEST ESPORTS BETTING SITES
Comparing the pair, it would be fair to say Aster have shown a lot more with their wins against CDEC and PSG.LGD. What's more, it's hard to be overly optimistic with SAG's narrow win against IG.Vitality and their loss to RNG.
Sparking Arrow are 5-5 from their last 10 fixtures and 3-2 in their last five. Their only notable result across the last two weeks was a 2-0 win against EHOME last Friday, but even that is not something to write home about given EHOME are not in the best shape.
TEAM ASTER vs SPARKING ARROW GAMING DPL-CDA PROFESSIONAL LEAGUE SEASON 2 BETTING PREDICTIONS
These squads have met five times since April. Team Aster won only two series and four of the 10 maps played, whereas Sparking Arrow Gaming picked up three series and six maps.
At the end of June, SAG defeated Aster 2-0 during the group stage of BEYOND EPIC: China. The balance of power, however, has tipped in the other direction since then, with Aster sweeping SAG at OGA Dota PIT S2: China.
Sparking Arrow enter this bout as the favourites, but their performances of late make it hard to agree with Dota 2 bookmakers on this one. Even though SAG won three of their last five games, they defeated only EHOME, Sirius and IG.Vitality. And as Aster defeated SAG just over a week ago, it's hard to imagine this bout will play out any differently.
Even though we like Aster for this clash, it has the potential to be a close one. There is some value in backing the outsiders at +100, but over 2.5 maps played looks the better option at similar odds.