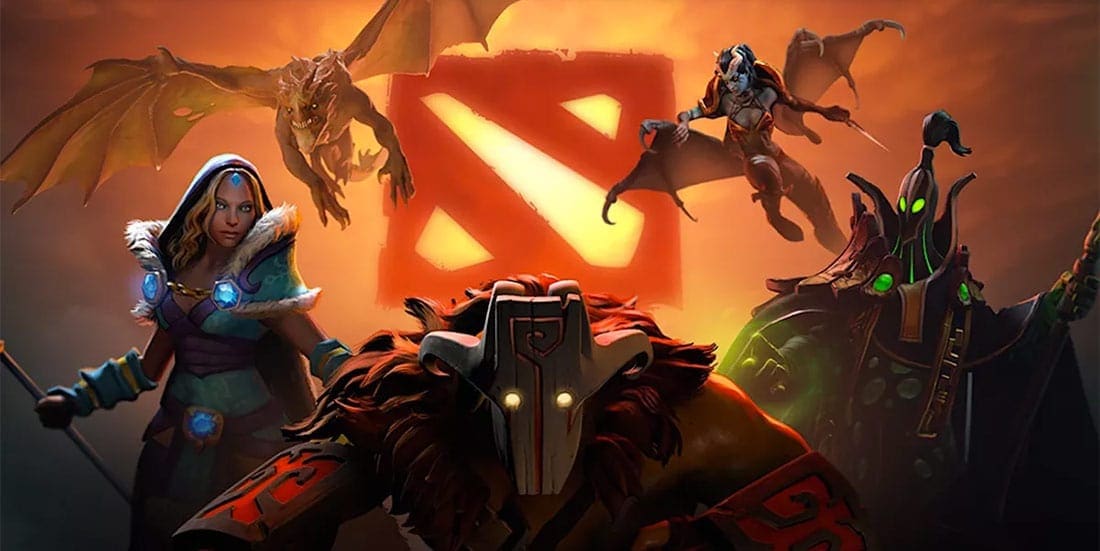 by in
SPARKING ARROW GAMING vs EHOME.IMMORTAL DOTA 2 BETTING & MATCH DETAILS

Dota2 Betting Odds:
SAG -526.32 at BetOnline | Immortal +321 at BetOnline
Dota2 Betting Lines:
SAG -1.5 at -129.87 | Immortal +1.5 at -104.17
When:
May 12, 2020 at 19:00 CST
Watch Live:
Twitch
SPARKING ARROW GAMING vs EHOME.IMMORTAL DOTA 2 DEVELOPMENT LEAGUE SEASON 3 BETTING PREVIEW
Frontrunners Sparking Arrow Gaming will clash with fourth-placed EHOME.Immortal on Tuesday in Week 7 of China Dota2 Development League Season 3.
Sparking Arrow have established themselves as the undisputed top dogs with six consecutive wins. That run includes clean sweeps against Typhoon E-Sports Club, IG Vitality, Aster.Aries, Ocean and KG.Luminous, while their only map loss this season came in last week's 2-1 win over StarLucK.Fly.
Although SAG dropped the opening game in their most recent outing, they responded with kill scorelines of 22-9 and 46-17 on the next two maps. Additionally, Ou "Op" Peng and co. racked up 13k and 26k gold leads on the second and third games respectively, so it's fair to say the first map was an anomaly.
SAG are also competing in Season 2 of the Dota2 Professional League, where they have failed to see the same success. Their 2-0 result against Aster in Week 5 remains their only win in seven games, although the team showed some positive signs while taking maps off PSG.LGD, Invictus Gaming, EHOME and Keen Gaming.
SEE ALSO: BEST DOTA2 BETTING SITES
EHOME.Immortal enter this match as massive underdogs, but that does not necessarily mean they are a bad team. With an impressive 5-2 record and 12-5 map differential, they are well on the way to the Dota2 Development League S3 playoffs.
In the latter part of April and the first week of May, EHOME.Immortal participated at the Vulcan Champion League and secured a fourth-place finish. Although their 1-3-1 run through the group stage was not exactly remarkable, they edged past Blaze (2-1) and swept You Know Who (2-0) in the playoffs. Unfortunately, Ocean (0-2) proved to be too high of a hurdle.
After that, EHOME.Immortal played three games at Dota2 Secondary Professional League 2020 without much success. They produced a stalemate against Longinus (1-1), lost to Ocean (0-2) and dropped the ball in their rematch with Longinus in the fourth-place tiebreaker (0-1).
SPARKING ARROW GAMING vs EHOME.IMMORTAL DOTA 2 DEVELOPMENT LEAGUE SEASON 3 BETTING PREDICTIONS
EHOME.Immortal are a promising team assembled from young players who have the potential to develop into future Dota2 stars. Unfortunately, they still lack the experience to make any noise in the Dota2 esports scene right now.
Although Sparking Arrow can hardly be regarded as a top-tier Dota2 team, they're still a class above all others who compete in the Development League. They are like gatekeepers to the Pro League, as any team that cannot keep up with SAG will have no chance against the big boys.
The difference in quality here is vast. While the online format gives Wu "yk" Qinghong and company a whiff of hope, their shaky performances in the Dota2 Secondary Professional League suggest they are not likely to produce any miracles this Tuesday.
Sparking Arrow Gaming -1.5 maps