by in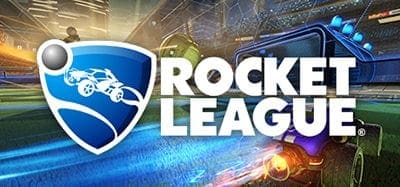 It started off as the small indie-developed sports game that could, but has grown into an eSports juggernaut that has blown the industry away.
Rocket League will kick off 2017 with the commencement of Season 3 of its eSports tournament, which will offer a $300,000 prize pool, a small chunk of the larger $1 million prize pool on offer throughout the year.
The Rocket League Championship Series, as its called, will feature the best teams from multiple regions as they battle it out for soccer-football supremacy.
Season 2's $250,000 was impressive enough for a self-funded eSports tournament, but with an additional $2.5 million investment in the game's eSport circuit, that number will continue to rise with upcoming seasons.
As one of the most popular indie games in recent memory – 25 million registered players cannot be wrong – it seems like there is no end in sight for the unique and innovative sports game.
Season 3 will allow teams from Australia and New Zealand to compete for the first time, and they will come up against the best teams from North America and Europe.
The plan for the game from Season 3 onward is to have "more meaningful appearances" at major events, including PAC and SXSW.
Community-run tournaments will also be looked at as wildcard qualifiers, with "extensive funding" being pumped into each region.
Adding to the Rocket League eSports hype will be a new weekly talk show on Twitch, while a new eSports hub is also being planned for the official Rocket League website.
Finally, the game's broadcast and eSports features will be improved and expanded upon to make for a more accessible pro gaming experience.
For newbies, Rocket League is a vehicular soccer video game developed and published by Psyonix, and is perhaps best described as soccer – but with cars.
It is a sequel to Psyonix's Supersonic Acrobatic Rocket-Powered Battle-Cars, which was no well-received upon launch, but developed a loyal fanbase.
Rocket League, on the hand, has garnered critical acclaim and commercial success, and slowly made its way from PC to Xbox One and PS4, where its place in mainstream gaming really took off, leading into what is now a very popular and entertainment eSports league.
If you're looking to get into Rocket League eSports – and you should because it is perhaps the most entertainment new eSports scene – then tune into the North American Open Qualifier finale at 12:00pm PST/ 3:00pm EST on Saturday, March 11.
That will be followed by the European Open Qualifier on Sunday, March 12 at 9:00am PDT/ 12:00pm EDT.