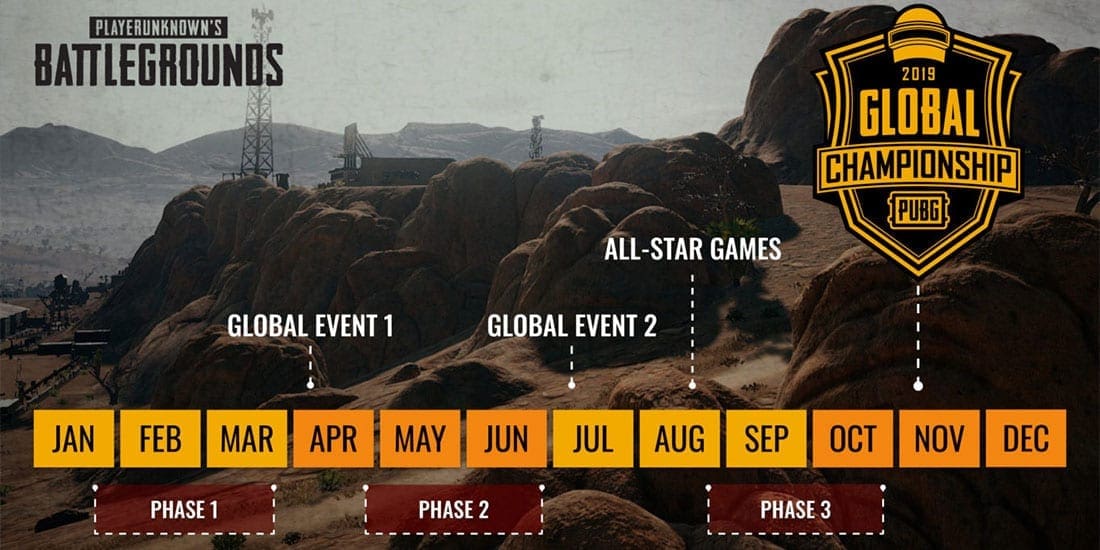 by in
PUBG Corp. has released details for the inaugural edition of the PlayerUnknown's Battlegrounds esports tournament.
The campaign is set to commence in January 2019 and will consist of three phases, culminating in a US $2 million global championship in November.
Each of the first two phases will end with a yet-to-be-confirmed global event – one in April, the other in July.
The competition will welcome teams from nine regions – Europe, Latin America, North America, Oceania, and five Asian sections.
That is a significant increase from the projections laid out in PUBG's five-year plan back in July, when only four regions were included.
Management of each regional league will fall to local partners, such as the National PUBG League in North America and the PUBG Europe League.
This is the most decisive move yet from PUBG Corp. in the face of growing competition in the battle royale esports market.
Battlegrounds is playing catchup with Fortnite: Battle Royale, which has enjoyed rapid growth in 2018 and now stands top of the class.
Epic Games, the markers of Fortnite, has committed $100m in prize money for future esports events.
However, lingering concerns over the game as a viewing spectacle have slowed the company's plans to launch a Fortnite World Cup in 2019.
Best online bookies for PUBG esports betting