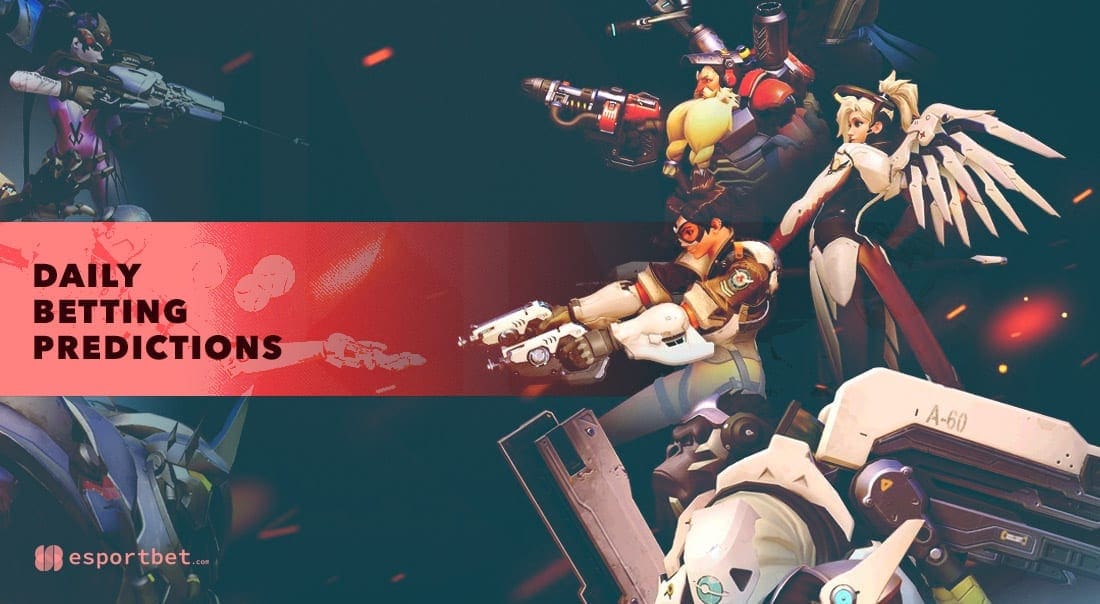 by in
ESB is back with free Overwatch League (OWL) betting predictions for a pair of OWL Summer Showdown Qualifiers on Saturday, August 20. Here are our selections for Los Angeles Valiant vs Philadelphia Fusion and London Spitfire vs Houston Outlaws, with odds courtesy of the best esports bookmakers for gamblers from United States.
---
LOS ANGELES VALIANT vs PHILADELPHIA FUSION OWL BETTING & MATCH DETAILS

Best Odds:
Valiant +333 at BetOnline | Fusion -500 at BetOnline
When:
August 20, 2022 | 21:00 KST
Watch Live:
AfreecaTV (http://afreecatv.com/alphaxsc2)
It's hard to feel excited about Los Angeles Valiant, who have been struggling in this meta, particularly with their DPS lineup. Although Kim "Becky" Il-ha on Genji is solid, that's about the only good thing about this team.
Philadelphia Fusion are 3-1 ahead of this match and are enjoying a good season largely thanks to Yoon "MN3" Jae-hee and Kim "ZEST" Hyun-woo, who are in solid form. Also, the Fusion's support line is pretty solid and we have nothing bad to say about tank Kim "Fury" Jun-ho either.
Across all positions, Philadelphia Fusion are better, and even though Valiant have their strengths, there's nothing about this team that would suggest they can upset the Fusion. And knowing that Philly are strong in the same areas as Valiant – but better – there's a real possibility this match ends in a 3-0 sweep.
Philadelphia Fusion -2.5 maps
---
LONDON SPITFIRE vs HOUSTON OUTLAWS OWL BETTING & MATCH DETAILS

Best Odds:
Spitfire +225 at BetOnline | Outlaws -303.03 at BetOnline
When:
August 20, 2022 | 15:00 EDT
Watch Live:
Twitch, YouTube
Houston Outlaws picked up a huge win against Los Angeles Gladiators last weekend, which was exactly what they needed to get more footing in the standings. That win did not turn the Outlaws into one league's top teams, but they proved that they can potentially contest the title with it.
Still, Houston Outlaws have been consistently good this season, so it's not too shocking to see them defeat a stronger team even. Now the question is: how will the Outlaws do against a lesser squad in London Spitfire?
The Spitfire are weaker and have achieved far less than the Outlaws this season, but they seem to thrive in the current meta. They have had some good games, namely their 3-0 sweep against Boston Uprising, but London also lost against Florida Mayhem (1-3) on day one.
As they've shown this season, London Spitfire can be competitive, and it wouldn't be a complete shock if they win this match. But Houston Outlaws look much more stable heading into this match. Unless you believe the Spitfire will overperform and catch the Outlaws by surprise, betting on the favourites to close it out by at least two maps is the right play.
Houston Outlaws -1.5 maps