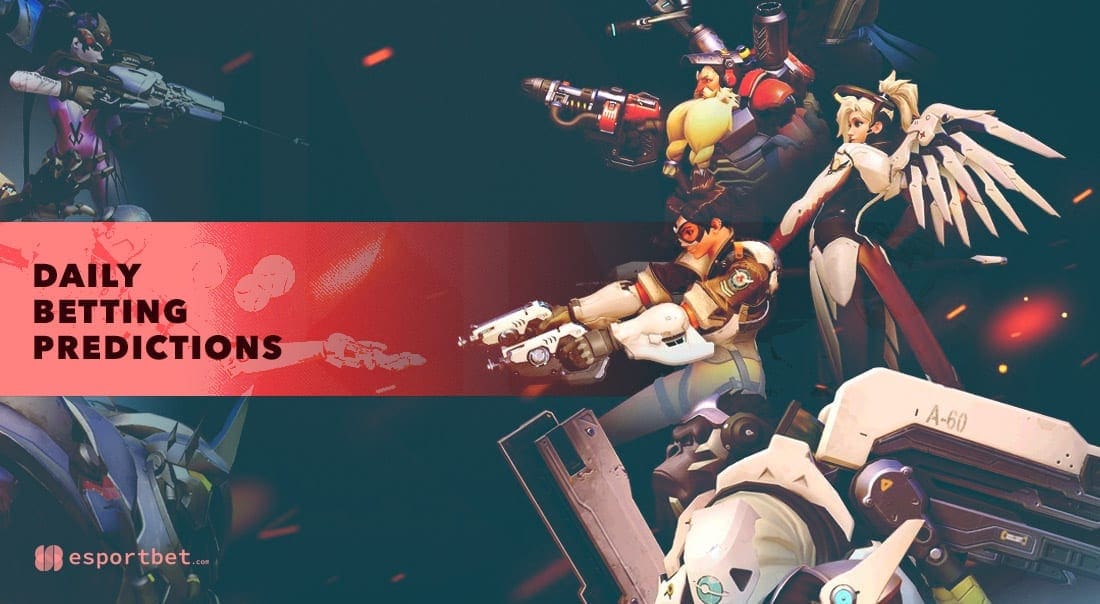 by in
ESB brings you the best bets and top odds for Friday's bouts in the Overwatch League May Melee, where the Houston Outlaws will take on the Dallas Fuel before the Los Angeles Gladiators clash with the San Francisco Shock. All odds come courtesy of the top-rated online bookmakers for esports gamblers in United States.
---
HOUSTON OUTLAWS vs DALLAS FUEL OWL BETTING & MATCH DETAILS

LoL Betting Odds:
Outlaws -114.94 at BetOnline | Fuel -117.65 at BetOnline
When:
April 16, 2021 at 12:00 PDT
Watch Live:
Twitch (https://www.twitch.tv/overwatchleague)

After years of mediocre results, the Houston Outlaws put their foot down and completely restructured their roster for the 2021 season by signing some of the best talent from the Overwatch Contenders competition. Perhaps the most notable signings of the offseason were tank Cho "JJANGGU" Myung-heum and off-tank Shin "PIGGY" Min-jun, who joined the Texan outfit with a built-in synergy from their time together at Talon Esports.
The Dallas Fuel have hit the reset button as well, keeping only Kim "Doha" Dong-Ha from their 2020 roster. The new lineup looks adaptable to a possible meta shift due to the flexibility of their players, but much of their long-term success will come down to coach Hee-won "RUSH" Yun.
The Fuel should improve as the season goes on, but due to all the roster and coaching staff changes, they will likely be in for a slow start. We prefer the Outlaws at this price.
---
LOS ANGELES GLADIATORS vs SAN FRANCISCO SHOCK OWL BETTING & MATCH DETAILS

LoL Betting Odds:
Gladiators +105 at BetOnline | Shock -142.86 at BetOnline
When:
April 16, 2021 at 13:30 PDT
Watch Live:
Twitch (https://www.twitch.tv/overwatchleague)

It may seem weird seeing the Los Angeles Gladiators priced this short considering how uninspiring they were last season, but they made all the right roster changes during the offseason and now field a very capable side that can make some noise during the 2021 Overwatch League campaign.
If their performance at the SteelSeries Invitational is any kind of indicator, the addition of Kim "MuZe" Young-hun, Jin-seo "Shu" Kim, Grant "moth" Espe, and Min-seok "skewed" Kim could take LA to their best season yet. They are still weaker than the San Francisco Shock, but the gap is not nearly as big as it might seem at first glance.
It's important to note that the Shock haven't played a single official match since they won the 2020 OWL Grand Finals in October, whereas the Gladiators already have two games under their belt from the SteelSeries Invitational. We wouldn't bet on LA to finish the season higher than San Fran, but they definitely can surprise the ring-rusty champions in the season opener.
Los Angeles Gladiators to win