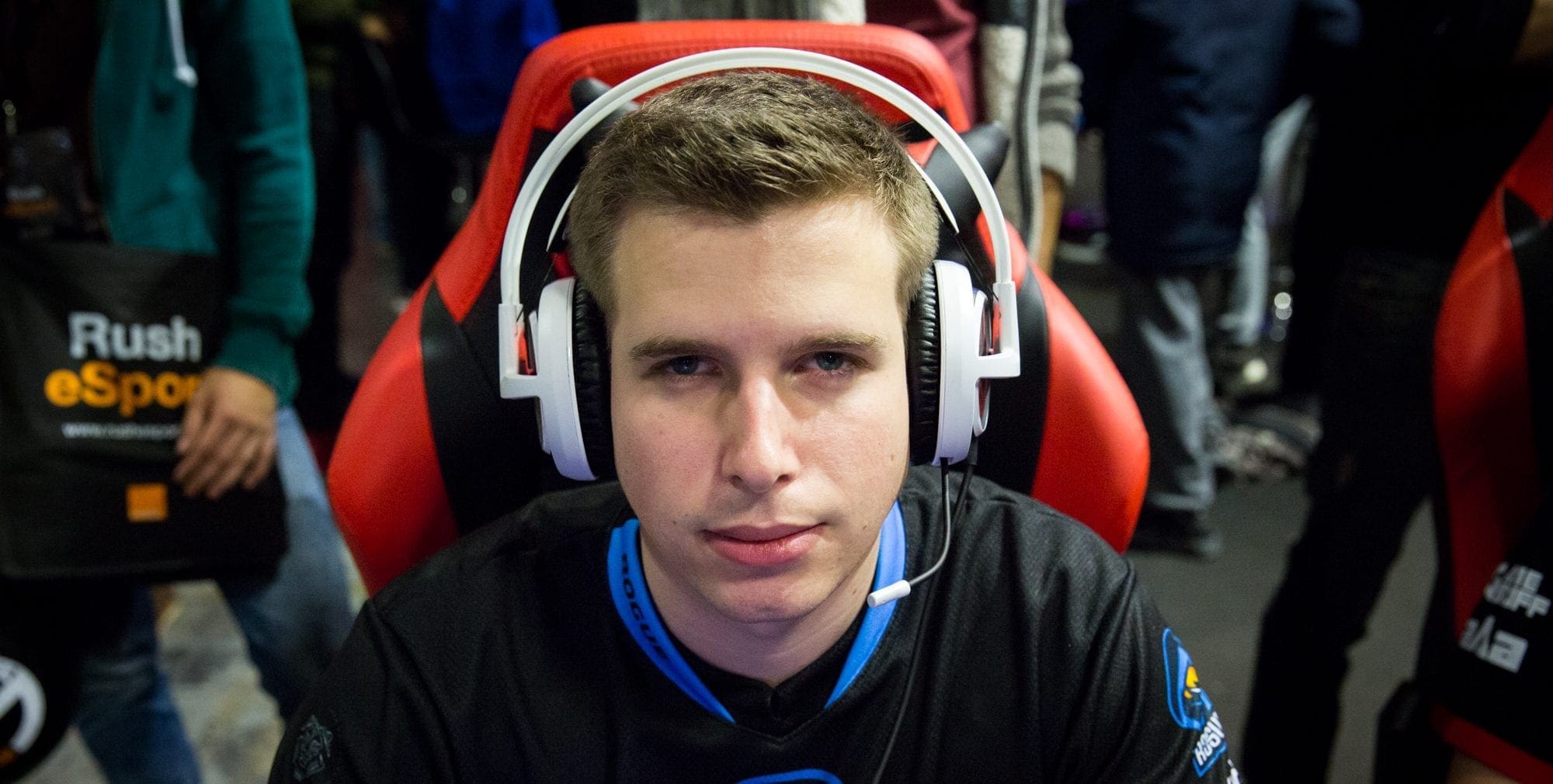 by in
The Overwatch League's Dallas Fuel is set to sign a new high-profile DPS player to bolster its troubled ranks.
French player Dylan 'aKm' Bignet has "finalized negotiations" with the team and was signed last week after the roster addition period opened on Monday, as confirmed by Dallas Fuel CEO Mike Rufail on Twitter.
His signing coincides with Dallas Fuel's current unimpressive 1-5 record, after suffering high-profile losses to Seoul Dynasty, London Spitfire, Los Angeles Valiant, Houston Outlaws and Boston Uprising in the first three weeks of the Overwatch League.
However, the Fuel finally secured its first win last Friday against San Francisco Shock and hope to turn around their fortunes with aKm's arrival.
The earliest aKm can begin playing is at the beginning of Stage 2 on February 21, when the Fuel will take on the lowest ranking team in the Overwatch League, the Shanghai Dragons.
According to Rufail, AKm previously impressed him during preseason tryouts, but team management "wanted to leave a few roster spots open" so Fuel could properly fill skill gaps following evaluation of the team's performance in Stage 1.
We really liked Dylan in the preseason, but wanted to leave a few roster spots open to fill gaps after we evaluated our team more in Stage 1. Going silent on more here for now.

— Mike Rufail (@hastr0) January 27, 2018
Popular around the world for his uncanny McCree and Soldier 76 play, aKm will likely be placed in the starting line-up. How he will improve the team's current issue of lackluster dive compositions is unknown, given the number of Fuel players already filling the hitscan role, including Hwang 'Effect' Hyeon and Timo 'Taimou' Kettunen.
Across social media, aKm has been spotted practising his Genji play following the news of his signing, so a potential switch-up on the DPS front could be just what Fuel needs to throw opponents off their current predictable composition.
Akm is highly regarded in the Overwatch esports scene for his time with Rogue, an all-French Overwatch esports team which achieved high standings in multiple Overwatch esports leagues from 2015 to 2016, including Overwatch APEX, Overwatch Contenders and Overwatch TaKeOver. aKm played a pivotal role in the outfit's worldwide success.
When Blizzard established the Overwatch League in 2017, Rogue disbanded after being unable to secure a spot and released their entire roster as free agents. Fellow Rogues alumni Terence 'SoOn' Tarlier and Benjamin 'unKOE' Chevasson are now playing for the Los Angeles Valiant, a higher-ranked team Dallas Fuel has yet to beat this season.
Where to watch Overwatch League this week?

Dallas Fuel are set to take on Philadelphia Fusion on Overwatch League this Thursday, February 1 at 2pm PST / 5pm EST. You can watch their next match and the rest of this week's scheduled clashes for free via the best live-streaming esports sites or through Blizzard's official OWL website.
Visting us from United States and interested in placing a bet on a Overwatch League match? Our top recommendation for customers from your country is BetOnline for its reputable licensing, many esports betting options, supported payment methods, and tons of exclusive bonuses you can take advantage of if you sign up through our links.