by in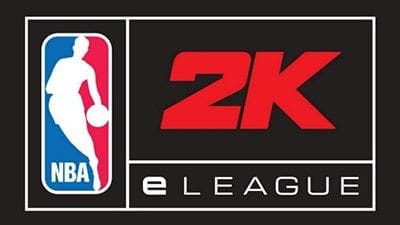 The NBA, the world's premiere and most-watched professional basketball league, has teamed up with video game publisher Take-Two Interactive Software to create the NBA 2K eLeague, based on the immensely popular NBA 2K video game series from 2K Sports.
The league will act as a professional competitive gaming league, one that hopes to bring together the best basketball gamers from across the world.
It will also be the first official eSports league operated by a professional US sports league.
The NBA 2K eLeague will kick off in 2018, with the ground-breaking competitive league consisting of teams operated by actual NBA franchise.
Each founding team will feature five professional eSports play, each with their own custom-made in-game avatar.
The league stands to follow an actual professional sports league format, with head-to-head battles throughout a regular season, following by a bracketed playoff system, and finally a championship matchup.
"We believe we have a unique opportunity to develop something truly special for our fans and the young and growing eSports community," said NBA Commissioner Adam Silver. "We look forward to combining our best-in-class NBA sports team operators with Take-Two's competitive gaming expertise to create a brand new league experience."
"We are proud to expand our strong relationship with the NBA and co-create the NBA 2K eLeague," said Strauss Zelnick, Chairman and CEO of Take-Two. "Through the NBA 2K series, which is renowned throughout the world for capturing the authenticity of the NBA and the passion of its fans, we have a proven track record of highly successful collaboration. With this new venture, Take-Two and the NBA aim to fuel the accelerating growth of eSports and take the thrill of competition to exciting new heights."
NBA and Take-Two have had a long-standing working relationship dating all the way back to 1999.
The collaborating has created a multi-million selling video game franchise in NBA 2K, which has gone on to sell 68 million units worldwide and continues to be the dominant NBA video game franchise, having toppled EA Sports' once-dominant NBA Live franchise.
Aside from being the highest-rated NBA 2K entry in franchise history, last year's NBA 2K17 also went on to sell more than 7 million units, and is now poised to become 2K Games' highest-selling sports title ever.
The NBA 2K eLeague joins the NBA 2K17 All-Star Tournament, which was launched in 2017.
It's a professional tournament in which competing players can battle it out to win a trip to NBA All-Star 2017 weekend. The 5-on-5 tournament, featuring a $250,000 grand prize, will culminate on February 17 in New Orleans.
eSportBet's opinion: As a seasoned NBA 2K player myself — I'll probably beat you — I'm ecstatic that 2K Games is taking the franchise into the competitive arena. If games like FIFA and Rocket League can make it, there's no reason why NBA 2K can't. This is a ruthlessly competitive game and always has been, so it's definitely a long-time coming. 2018 stands to be an awesome year for eSports.