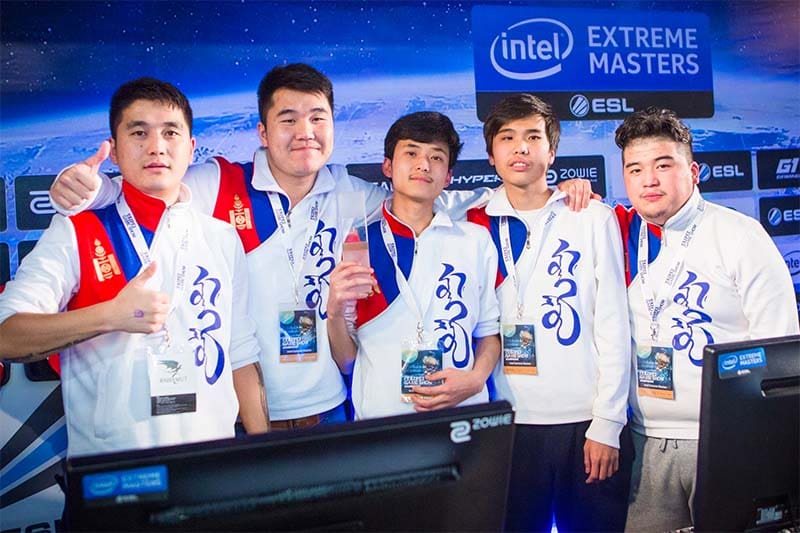 by in
The Mongolz have announced that Tuvshintugs "Annihilation" Nyamdorj and rifler Baatarkhuu "Bart4k" Batbold are no longer a part of their Counter-Strike lineup.
The players will be replaced by former Clutch AWPers Usukhbayar "910" Banzragch and Ayush "mzinho" Batbold. Neither player has any experience competing in big international events.
The news was disclosed via Facebook, which did not provide more information concerning the change other than tagging it as a "roster update."
Annihilation started playing with The Mongolz in July last year. He competed with the team in their last two major runs: the Intel Extreme Masters Rio Major in November and the BLAST Paris Major earlier this year.
Bart4k joined in December 2022, when Bat-Enkh "kabal" Batbayar took some time off after welcoming a child. Bart4k produced disappointing plays while on the lineup and only attended the BLAST Paris Major.
Mzinho is new in the esports scene, and as a result, not much is known about the player. He, however, played for multiple Mongolian teams, like The Shine in 2022.
910, on the other hand, played for Clutch from November 2022 to May 2023 as the team's AWPER. The player's recent signing to The Mongolz is possibly linked to his ties with former Clutch teammate Chinguun "hasteka" Bayarmaa, who is currently playing for the all-Mongolian lineup.
The change comes almost three weeks after the Mongolz were eliminated from the BLAST Paris Major Challengers Stage.
The current lineup includes mzinho, 910, Garidmagnai "bLitz" Byambasuren, Sodbayar "Techno" Munkhbold, and Chinguun "hasteka" Bayarmaa, with Erdenedalai "maaRaa" Bayanbat as the coach.
The Mongols have been the top team in the Asia-Pacific region since last year. The squad proved that they were a force on the international scene as well after qualifying for the Professional Gamers League Major Antwerp as IHC in 2022.
The Mongolz also gave an impressive showing in the IEM Katowice at the start of 2023, eliminating Cloud9 from the event. But the team has recorded disappointing results recently, leaving international tournaments like the Paris Major with only one map win and the IEM Rio with just a win against Imperial.
The new players will hopefully inject some fervour into the team and have them playing at their previous level. They are expected to keep their current lineup until Counter-Strike 2 is released later this year.
While The Mongolz currently have no CS:GO events on their calendar, the team will likely secure a place at the IEM Cologne. The event is slated for July and will probably see the Mongolz compete as the top squad in the ESL's Asian rankings.