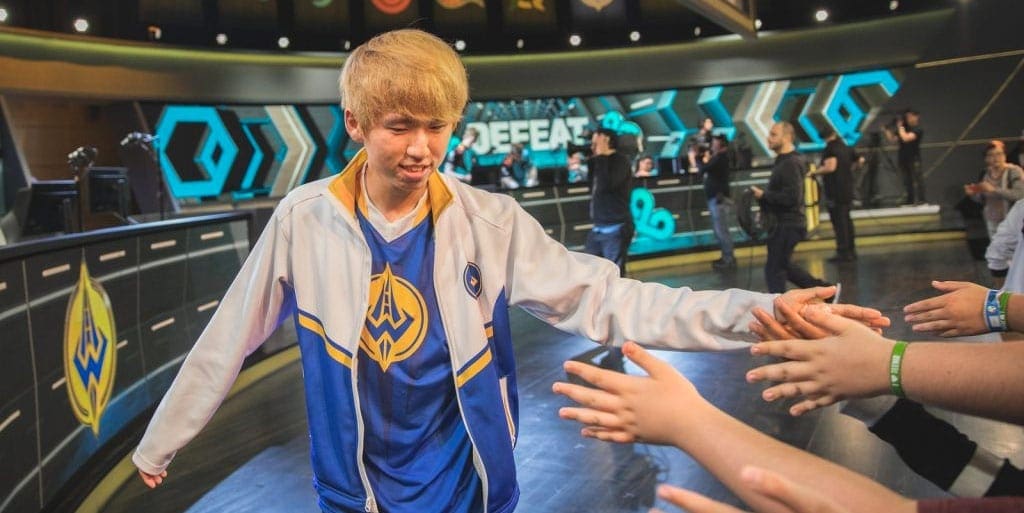 by in
Son "Mickey" Young-min was unveiled as the new starting mid laner for League of Legends Champions Korea (LCK) team APK Prince on Sunday.
The 22-year-old esports pro has returned to compete in his native Korea only a few weeks after leaving the League of Legends European Championship (LEC), where he played for Excel Esports in the LEC 2019 Summer Split and LEC 2020 Spring Split.
Mickey has history with APK Prince, where he played for a short stint between December 2018 and May 2019 while they were still competing in the second-tier Challengers Korea (CK). Although the Korean esports organisation have made a handful of roster changes since then, their newest signing reunites with support Park "Secret" Ki-sun and ADC Kim "Trigger" Eui-joo after one year and three days apart.
With his return to Korea, Mickey will look to improve upon his performances in the LEC, where he was one of the most inconsistent players in the league. Although he had his flashes of greatness, the former IEM Season 11 World Championship semi-finalist struggled to impress on a regular basis.
Throughout LEC Spring Split, Mickey averaged some of the worst marks out of all mid laners. He ended the regular season with the fourth-lowest KDA (2.69), fifth-lowest KS (28.3%), second-lowest CSPM (8.26) and fifth-highest average death count per game (2.72). While his aggressive playstyle often backfired, Mickey also had the league's highest KPAR (69.1%) and one of the deepest champion pools.
Excel Esports entered the 2020 season with high hopes following the signing of ex-Fnatic head coach Joey "YoungBuck" Steltenpool and ex-Splyce support Tore "Tore" Hoel (formerly known as "Norskeren"). But while they were in playoffs contention for most of the season, YoungBuck's team lost four consecutive games in the last two weeks to finish in seventh place with a 7-11 record.
Excel's poor results led to roster moves, which saw the Korean duo of top laner Ki "Expect" Dae-han and Mickey let go in April. The team signed Swedish youngster Felix "Kryze" Hellström in May to replace Expect, a day after they promoted mid laner Joran "Special" Scheffer to fill Mickey's old spot on the main roster.
The LCK 2020 Summer Split's return on Wednesday, June 17 will mark Mickey's first appearance in the Korean top flight since August 2017, when he helped ROX Tigers (now Hanwha Life Esports) finish seventh in the LCK 2017 Summer.