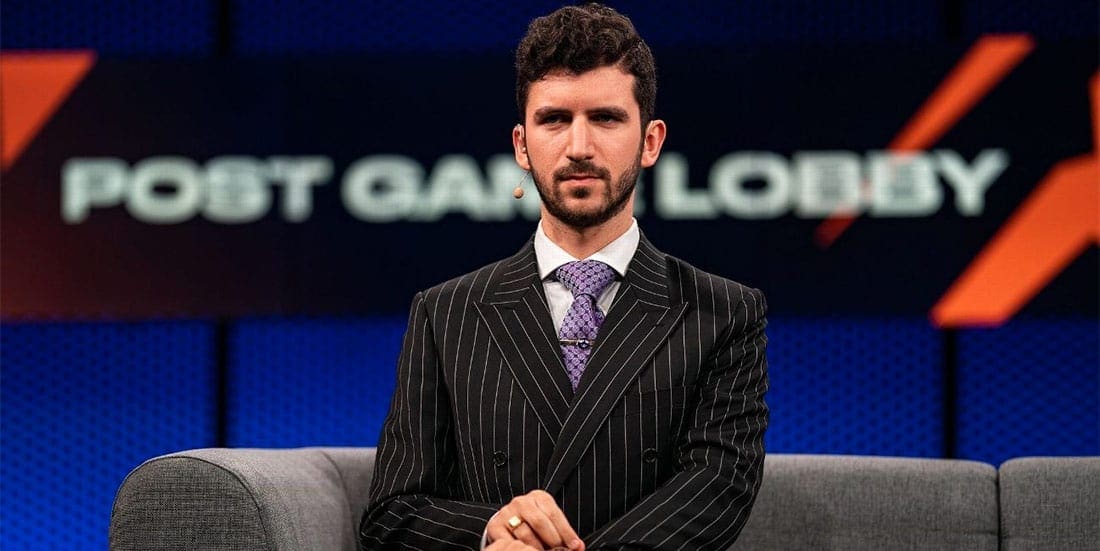 by in
Former pro player, Team Vitality coach and League of Legends European Championship (LEC) analyst Jakob "YamatoCannon" Mebdi has been announced as the new head coach of SANDBOX Gaming, thus becoming the first Western tactician to take over a LoL Champions Korea (LCK) team.
YamatoCannon takes over from Kang "Laden" Byung-ho, who parted ways with the Korean esports organisation in April shortly after SANDBOX concluded their LCK 2020 Spring Split campaign in the relegation zone.
"We are delighted to announce that a former Team Vitality head coach and LEC analyst Jakob 'YamatoCannon' Mebdi has been appointed as the new head coach of SANDBOX Gaming," read the announcement.
Due to the COVID-19 pandemic, the 24-year-old coach will be working with his new team remotely from Europe until his visa is approved and he can travel to Korea. His arrival could be delayed for a while longer, however, since there were more than 100 new COVID-19 cases confirmed in Seoul last week.
YamatoCannon first appeared in the League of Legends esports scene in September 2011, when he played as a top laner for Team Mistral. He went on to play for Western Wolves, Absolute Legends.Alpha, Tt Dragons, H2k-Gaming and DragonBorns, with whom he made an appearance in the inaugural season of the European LoL Championship Series (EU LCS). After the team disbanded, the Swede moved to Heimerdinger's Colossi. In June 2013 he joined against All authority, which was his last stop before transitioning to coaching.
As a coach, YamatoCannon took charge of MeetYourMakers, Glacial Phoenix and Team ROCCAT before joining Team Splyce in January 2016. He led Splyce to a silver medal at the EU LCS 2016 Summer Playoffs, won the 2016 EU Regional Finals and helped his team reach the 2016 LoL World Championship, where they finished 13th-16th after failing to claw their way out of the group stage.
YamatoCannon's breakthrough as a coach came during his stay at Team Vitality, where he rose to prominence as one of the most talented European LoL strategists. He made his second Worlds appearance in 2018 when the French esports organisation nearly made it to the quarter-finals. Vitality were grouped with Gen.G, Cloud9 and Royal Never Give Up, where they defeated Gen.G twice and took a win away from RNG en route to a 3-3 record – one short of making it to the playoffs.
YamatoCannon will join SANDBOX after a spell working for Riot Games as a LEC analyst while also creating his own content for YouTube. He will become the first Western coach in history to take charge of a LCK team. Although LCK commentator Nick "LS" De Cesare served as head coach of the BBQ Olivers in 2018-2019, they were playing in the second-tier of the Korean LoL ecosystem – Challengers Korea (CK).
With YamatoCannon's arrival, SANDBOX Gaming will look to improve upon their disastrous run through the 2020 LCK Spring Split, which they finished in ninth place with a 5-13 record. That meant they had to fight their way through the LCK 2020 Summer Promotion tournament, where they eliminated Griffin and Seorabeol Gaming to join Team Dynamics in the upcoming LCK split.
Besides the signing of YamatoCannon, SANDBOX have also promoted jungler Kim "OnFleek" Jang-gyeom and mid laner Yoo "FATE" Su-hyeok to the main roster. Assistant coaches Shin "Coco" Jin-yeong and Song "Morning" Chang-geun have moved on, with Choi "DooTi" Du-seong, Cho "Joker" Jae-eup and Jeong "FanTaSy" Myeong-hoon replacing them.
The LCK will resume on Wednesday, June 17, with the schedule yet to be revealed.