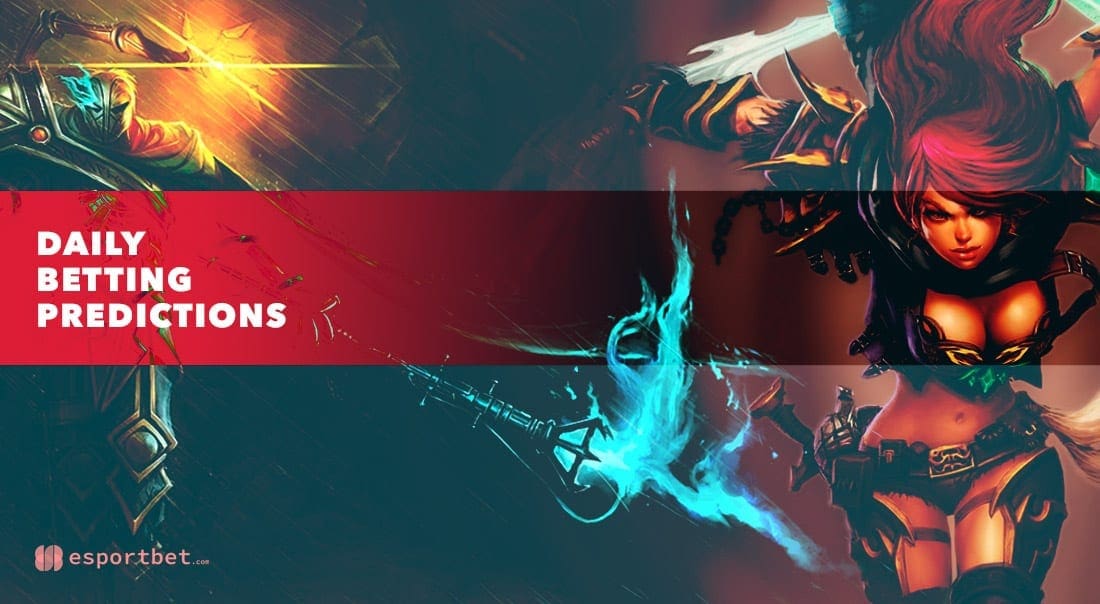 by in
Esportbet returns with free League of Legends betting predictions for Friday's playoff fixtures in LoL Pro League (LPL), LoL European Championship (LEC), and the LoL Championship Series (LCS). Check out our best bets for Rare Atom vs Team WE, Misfits Gaming vs Fnatic, and Immortals vs TSM.
---
RARE ATOM vs TEAM WE LoL BETTING & MATCH DETAILS

LoL Betting Odds:
RA +108 at BetOnline | WE -128.21 at BetOnline
When:
August 20, 2021 at 17:00 CST
Watch Live:
Lolesports, Twitch

Team WE made it past Oh My God (3-0) and Bilibili Gaming (3-0) and are now set to face Rare Atom for a spot in the second stage of the LoL Pro League (LPL) 2021 Summer playoffs. Rare Atom last met with Team WE at the start of June, when they edged out a 2-1 victory; however, WE have since improved, so they should do better this time out.
Team WE enter this match as one of the most efficient early-game teams in the league, as evident from their Gold Difference (GD) metrics, which show +594 [email protected], +2303 [email protected], and +1725 [email protected] Those figures rank them fourth, first and first in the league respectively. In contrast, Rare Atom have managed +142 [email protected], +857 [email protected], and +1575 [email protected] – seventh, third, and third in the league.
Team WE's pre-20 GD numbers are directly related to their strong Herald control (60.5%); however, they lack in Drake (49.2%) and Baron (57.1%). Those stats indicate that beating Team WE is fairly simple – survive the early game and draft scaling, which is Rare Atom's preferred style of play.
This should be a stylistic nightmare for Team WE. Although WE are in hot form, we would argue that Rare Atom should be priced as the betting favourites.
---
MISFITS GAMING vs FNATIC LoL BETTING & MATCH DETAILS

LoL Betting Odds:
Misfits +106 at BetOnline | Fnatic -126.58 at BetOnline
When:
August 20, 2021 at 18:00 CEST
Watch Live:
Lolesports, Twitch

Misfits Gaming surprised many with their close five-map series against Rogue (2-3) on Friday, and you could even argue that the Bunnies should have won that match. Fnatic, meanwhile, edged past Team Vitality (3-2) in their opening match of the playoffs.
Fnatic played well, and they seem close to the form they've been showing midway through the summer season. Fnatic's bottom lane is still a force to be reckoned with, while their top side is surprisingly solid. Mid laner Yasin "Nisqy" Dinçer can be hit-or-miss with a strong upside, while jungler Gabriël "Bwipo" Rau is the same playmaker he was during his time in the top lane.
Individually, Fnatic are a better team than Misfits; however, they aren't as consistent, for which they could get punished. The teams' win conditions for this match are fairly simple – Misfits need to play the same way they usually do and hope Fnatic beat themselves, whereas Fnatic need to counter Misfits' strong top side and rely on their bottom lane to do their thing.
Misfits are 2-0 up in the head-to-head with Fnatic on the season; however, they had the luxury of facing Fnatic while they were struggling with their form. This match has a five-map series written all over it, but we have to favour Fnatic to come out ahead.
---
IMMORTALS vs TSM LoL BETTING & MATCH DETAILS

LoL Betting Odds:
Immortals -151.52 at BetOnline | TSM +127 at BetOnline
When:
August 20, 2021 at 15:00 PDT
Watch Live:
Lolesports, Twitch

TSM got stomped by Team Liquid on Sunday (1-3) and now need to fight their way through the lower bracket for a ticket for the 2021 LoL World Championship. Their next opponents, Immortals, eased past Dignitas with an excellent showing, but it remains to be seen whether they'll look as good against the LCS regular-season champions.
TSM lead Immortals 5-0 in the head-to-head over the 2021 LCS season and are expected to add their sixth on Friday. That might happen; however, we don't believe TSM will be as dominant as the latest LoL betting odds suggest.
Immortals have done relatively well against TSM in their last three clashes and should have won at least once. They might not have as many star names, but Immortals are good enough to push TSM to their limits and are a solid bet with a +1.5 map handicap.