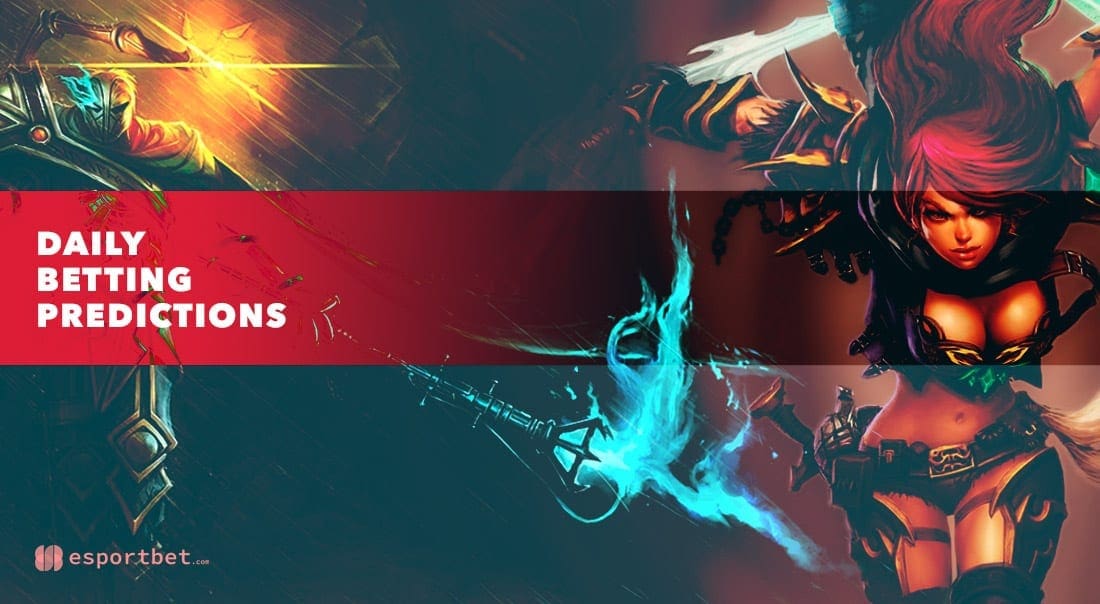 by in
Esportbet brings you free League of Legends betting picks for Saturday's playoff bouts in the LoL Championship Series (LCS) and LoL European Championship (LEC). Here are our best bets for Evil Geniuses vs 100 Thieves and G2 Esports vs MAD Lions.
---
EVIL GENIUSES vs 100 THIEVES LoL BETTING & MATCH DETAILS

LoL Betting Odds:
EG -102.04 at BetOnline | 100T -117.65 at BetOnline
When:
August 14, 2021 at 14:00 PDT
Watch Live:
Lolesports, Twitch

Evil Geniuses made it into the second round of the playoffs after crushing Dignitas (3-1) on Saturday. It was a fairly straightforward win for EG, who were a much better team on the day, and while they have had a few iffy moments, namely their members getting caught out of position, that mostly had to do with EG feeling a bit too confident with their lead.
Evil Geniuses' next series is against 100 Thieves, which promises to be a spectacular matchup between two of the best LCS teams. If we compare these two squads, there isn't a lot to separate them, although we like EG slightly better.
Evil Geniuses have been averaging some of the best performance metrics across four major regions and are 3-2 up in the head-to-head on the year (2-0 in summer), making them a solid bet at -102.04. You also can't go wrong with a smaller stake on a -1.5 map handicap at +180.
---
G2 ESPORTS vs MAD LIONS LoL BETTING & MATCH DETAILS

LoL Betting Odds:
G2 -136.99 at BetOnline | MAD +114 at BetOnline
When:
August 14, 2021 at 17:00 PDT
Watch Live:
Lolesports, Twitch

MAD Lions are the reigning LEC champions but, if you look at their whole-season numbers and compare it to G2 Esports, it's tough to make a strong case in their favour. MAD Lions are a good team; however, they don't seem as solid as they were in April when they took the LEC trophy from Rogue.
Perhaps the whole-season numbers don't show an accurate picture of how this match should go. But if we only analyse the performance metrics G2 and MAD have produced across the final few weeks of the regular season, it becomes evident that G2 are a much better team.
Across their last seven outings, G2 have managed 0.36 Gold Percentage Rating (GPR), 4.1% Average Gold Spent Percentage Difference (GSPD), 49.9 Early Game Rating (EGR), and the league's highest 36.7 Mid Late Game Rating (MLR). In contrast, MAD Lions managed 0.03 GPR, 0.8% GSPD, 49.7 EGR, and 21.7 MLR.
We're happy to take G2 Esports at -136.99.