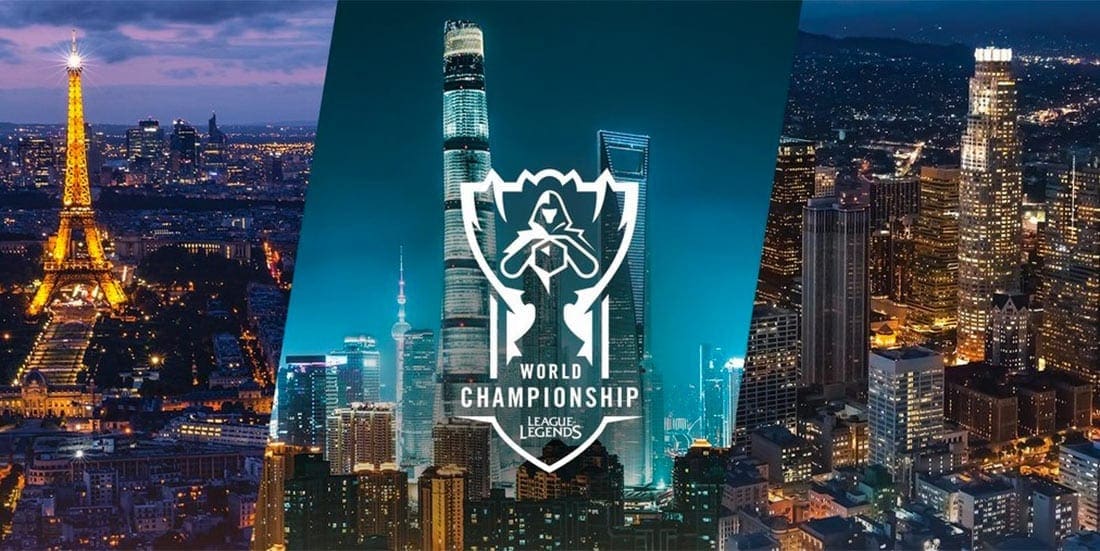 by in
Sunday, October 27 – 17:00 CET
The League of Legends World Championship quarter-finals will come to a close on Sunday afternoon when SK Telecom T1 take on Splyce. Let's take a look at latest LoL odds and the best bets for the last fixture of the first knockout round at Madrid's Palacio Vistalegre.
SK Telecom T1
-5000 at BetOnline
SKT entered the 2019 LoL World Championship as favourites to claim their fourth Summoner's Cup, and their efforts so far would suggest they are rightful holders of that title.
The quarter-final match-up is a dream come true for the Koreans, as Splyce are universally regarded as the weakest of the eight LoL esports teams that made it to Spain.
Normally we can point to strengths and weaknesses on both sides of a contest, but the odds speak for themselves in this instance.
Splyce
+1397 at BetOnline
Splyce made a remarkable run on the final day of the group stage when they defeated J Team, GAM Esports and FunPlus Phoenix to claim a playoff ticket.
It was a proud moment for Splyce and the whole European region, which saw all three of their teams advance into the final stage of the tournament, but Sunday's fixture will bring them back down to earth.
Splyce deserve all the praise they can get for what they have shown against their group opponents, but SKT T1 are an entirely different beast.
SKT T1 vs Splyce betting predictions
Under 3.5 maps – -263.16 at BetOnline
Comparing the roster lane-by-lane, SKT T1 come out ahead every time.
And not only do the Koreans come out ahead in terms of individual quality, but the difference in team play, experience and the overall approach to the game is so immense that it is hard to see Splyce producing anything noteworthy.
While clean sweeps are a rarity so deep into the tournament, this fixture is such a huge mismatch that we are confident saying SKT T1 will defeat Splyce 3-0.
MORE ESPORTS BETTING TIPS