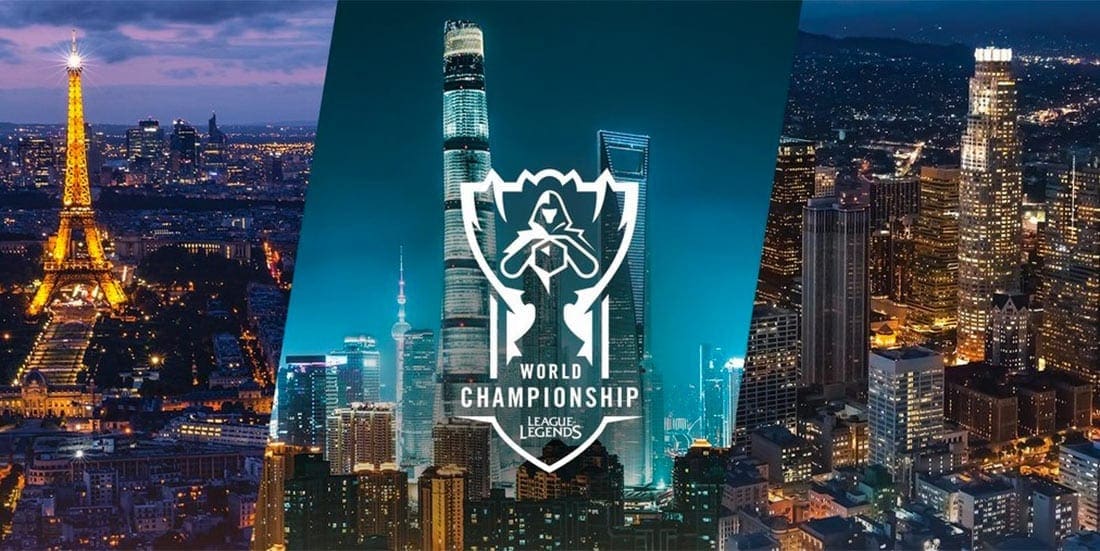 by in
The group stage of the LoL World Championship play-in phase concluded on Friday, October 4, revealing eight finalists who will lock horns in round two to reveal which four will advance into the main draw.
In this preview, we will look over the opening two fixtures of the second round of play-in games at LEC Studio in Berlin, Germany.
DAMWON Gaming vs LowKey Esports
Monday, October 7 – 13:00 CEST
DAMWON Gaming
DAMWON entered the play-in stage as the highest-rated team out of all 12 participants and they did not fail to live up to their name as alpha dogs.
Their dominance in the group stage was everything you would expect to see from a top tier team. It's worth noting DAMWON looked like they struggled in some fixtures, however, they have consistently found ways to overcome their difficulties and won all four matches.
After the first day play-in stage concluded, the team midlaner Heo "ShowMaker" Su went on to say the team is not playing at full strength yet, stating that what they have shown is only 10% of what they are capable of, which if it proves to be true, could mean DAMWON will shock everyone this Worlds.
LowKey Esports
LowKey finished their group stage with a 2-2 record, and while we expected more from them, it was still enough for the Vietnamese side to advance into round two of play-in stage.
That being said, their journey will almost certainly end here, seeing how they are facing DAMWON, a team that is worthy of all the praise they receive.
Lowkey did show some moments of greatness with very solid performances in the group stage, but DAMWON will be by far their biggest and toughest test so far.
Prediction: LowKey +2.5 at +271 with BetOnline
If there is one fixture that deserves to be called a David versus Goliath matchup, it's this one, only in this story, the Korean giants will not fall at the hands of the underdogs.
The only real question here is whether LowKey can take one map off DAMWON to secure the moral victory.
The quality difference is immense, yet it's the unpredictability of facing an unknown team that makes us believe LowKey could surprise DAMWON and snatch one map. And with the provided odds, we will take our chances with the Vietnamese outfit.
Clutch Gaming vs Royal Youth
Monday, October 7 – 18:00 CEST
Clutch Gaming
Clutch entered the play-in stage as an undisputed favourite to claim the number one seed in Group A, yet things did not go as planned for the North American outfit.
To say Clutch disappointed would be fair, seeing how they concluded their group stage campaign tied with Unicorns of Love and MAMMOTH. What made the whole ordeal even worse is that Clutch choked against MAMMOTH – twice.
Although CG looked shaky in the group stage, they made sure to redeem themselves with a solid performance in tiebreakers, where they dismantled UoL (1-0).
Royal Youth
Much like Clutch Gaming, expectations put on Royal Youth were much higher compared to what they ended up achieving. That being said, the Turkish outfit did manage to overcome Flamengo eSports in the tiebreaker match to secure a spot in the final eight.
If we take a look at how they played throughout the group stage and in the tiebreakers, it's easy to see Royal Youth have found their rhythm.
They started to utilize the strengths of Can "Closer" Çelik and overall looked much more confident, with a fearless approach to their fixtures, which can only work in their favour here.
Prediction: Royal Youth +1.5 at -101.01 with BetOnline
It's easy to see why Clutch Gaming are the heavy favourites to win here, however, we still don't completely trust them.
The North American outfit might have produced a very solid win over UoL in the tiebreakers, but they are still a team that comes off as very inconsistent. In the long run CG will get where they are headed, but it will be a bumpy road.
Royal Youth on the other side are objectively a weaker team in terms of individual quality, but they seem to know how to locate opponents' weakness with their aggressive playstyle, which is all they will need to make Clutch work hard for a ticket for the main event.
We believe the Turks have what it's needed to win one map, and if they can do it once, we will trust them to do it twice.
MORE LEAGUE OF LEGENDS BETTING