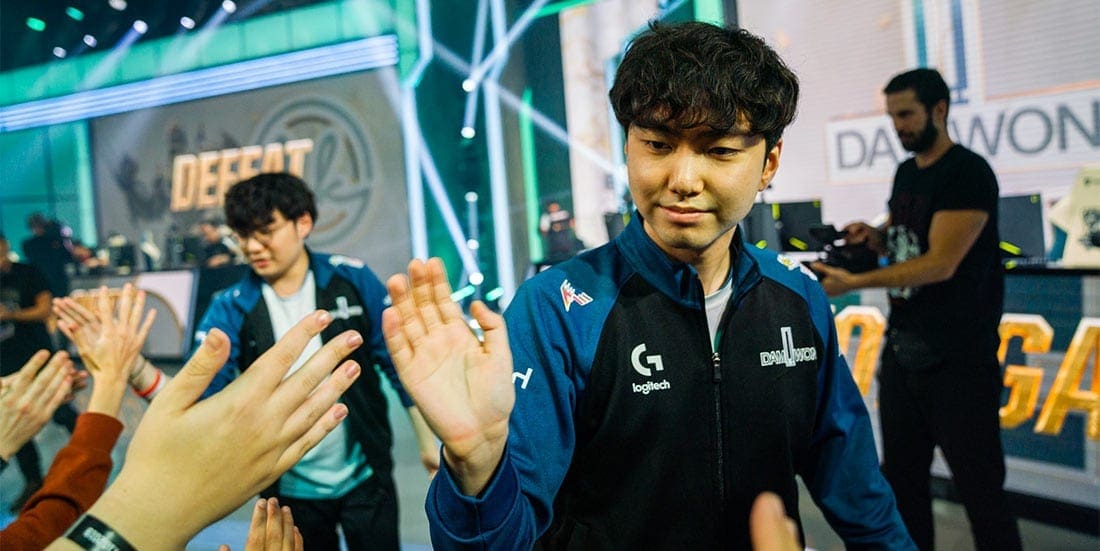 by in
CHINESE League of Legends powerhouse Top Esports is favoured in the betting to win the LoL Worlds 2020, that will get underway in Shanghai on Friday.
Top Esports, formerly known as Topsports Gaming, is paying -142.86 to reach the final with BetOnline.ag, which is due to take place on October 31.
Top South Korean hope DAMWON Gaming odds are at -111.11 to reach the final, which was won last year by FunPlus Phoenix, who failed to qualify for the Worlds this year.
Want to bet on LoL Worlds? Top Esports betting sites guide
The LoL Worlds are scheduled to run from September 25 to October 31 and will feature teams from all over the globe, including North America, Europe, China and South Korea.
Vietnam, which was short in LoL Worlds betting, was forced to withdraw from the live event because of the covid-19 pandemic, but the LoL community has rallied round them and vowed to give them a slice of the prize money.
Below we have highlighted the latest LoL Worlds odds and betting information, with these odds taken from the top esports betting sites.
LoL Worlds Odds 2020
The odds for the LoL World Championships have began to drop, with these some of the most prominent betting markets available in the lead-up to the tournament.
To reach the final
Top Esports -166.67
DAMWON Gaming -111.11
JD Gaming +186
G2 Esports +350
Gen.G +1100
DragonX +1100
Suning +2100
Fnatic +1100
LGD Gaming +2400
Mad Lions +3300
Worlds top North American team odds
Team SoloMid -111.11
Team Liquid +100
Fly Quest +1500
World's Play-In – To Win Group A
Mad Lions -166.67
Team Liquid +140
Papara SuperMassive +1400
INTZ +2500
Legacy Esports +3300
World's Most Kills in a map
Ashe +400
Akali +500
Ezreal +800
Caitlyn +800
Lucian +1000
Azir +1200
Kai'Sa +1400
You can view all the latest LoL Worlds odds at the following League of Legends betting sites:

Get best LoL Worlds odds