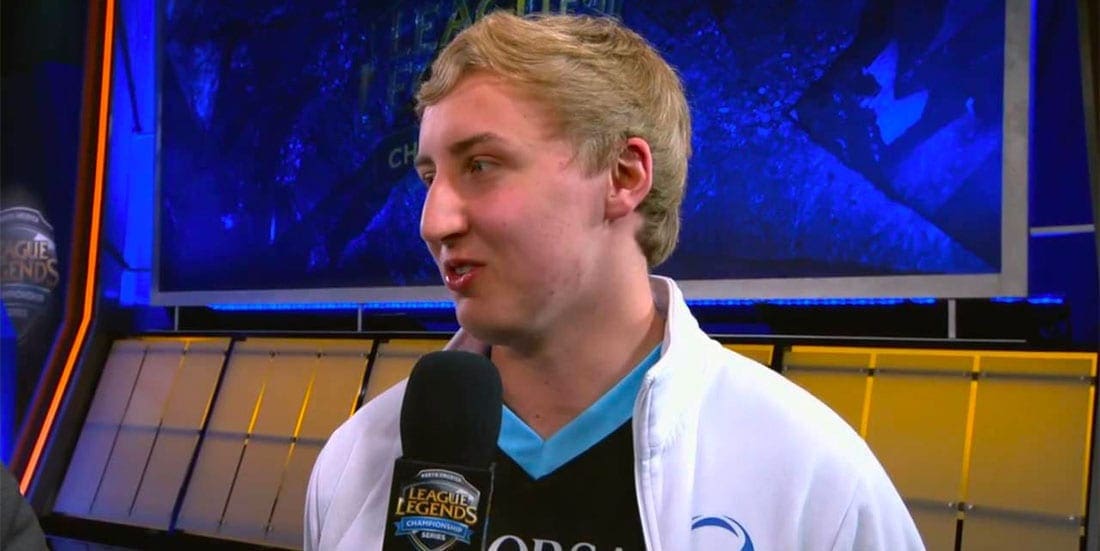 by in
League of Legends Championship Series (LCS) team Golden Guardians have officially parted ways with mid laner Greyson "Goldenglue" Gilmer, who is now considering a move into coaching.
The news came through on Friday, just a month after Goldenglue was benched in favour of Tanner "Damonte" Damonte. With his departure, the 23-year-old ended his seven-month stint with Golden Guardians that began in November 2019 after he joined from Cloud9.
Confirming the news on Twitter, Goldenglue talked about his experience with Golden Guardians and the circumstances that led to his benching and eventual departure from the organisation.
"I think my current situation is very odd and I would have never guessed that I would be in this position if you asked me at the end of Spring Split," he said.
"My end of season conversations with Golden Guardians went very well and I was both happy with the direction the team was heading and they were happy with my performance and attitude."
Goldenglue went on to talk about how he was informed about the possible arrival of Damonte during the LCS off-season, and that he and Damonte would likely have to compete for the starting spot. At that time, Goldenglue was supposedly allowed to reach out to other teams, but he instead decided to stick with the organisation because he believed it was his best chance of making the League of Legends World Championship.
Once the LCS Summer practice matches began, Goldenglue felt like he was not going to keep his starting spot, even though his performances last split and during the off-season were solid. His fears came true in June, when Golden Guardians announced Goldenglue would join their academy roster to make room for Damonte.
"Golden Guardians gratefully helped me reach out to other LCS teams to look for a spot and were even willing to waive the buyout fee, as this all happened so last minute. However, I was unable to find a team to play for, as there were only a few days left until LCS started," Goldenglue added.
Since Goldenglue lost his chance to compete in the LCS, he has been contemplating his options for the future.
"After talking to many friends and mentors within the industry, I've decided that coaching makes a lot of sense for me, considering my personality type and player experience," he said.
"The fact that I have over 7 years of experience competing on countless teams, it makes it very easy for me to relate and talk to players."
Goldenglue is one of the most experienced players in the North American LoL scene. He began his esports career in 2013 at 17 years of age and has since accumulated an impressive portfolio of achievements, including third-fourth place at IEM Season 11 Gyeonggi, fourth place at the NA LCS 2014 Spring, and runner-up finishes at NA LCS 2018 Summer and LCS 2019 Spring.