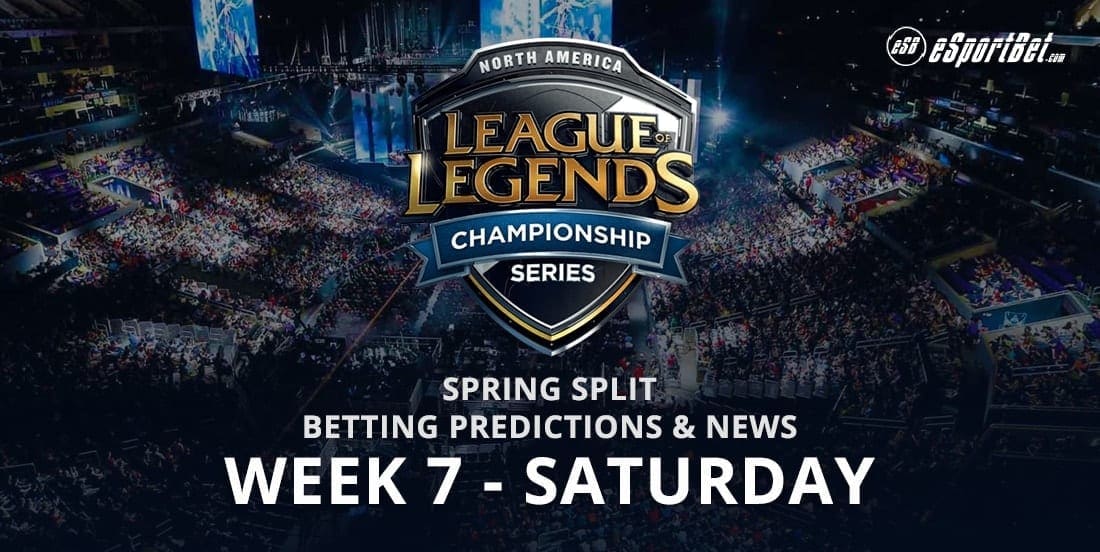 by in
Coming into this weekend's League of Legends NA LCS season matches, nobody expected this close of a race. Golden Guardians are not eliminated, CLG has fallen incredibly low, and there is a three-way tie for third place. Echo Fox and C9 still sit atop of the standings, but neither team are guaranteed the bye for the finals.
The biggest talking point of the week has to be the resurgence of TSM. Pulling a double win week, one victory coming against Echo Fox, TSM now sits at the middle of the pack in sixth place with a 6-6 record.
The fans who were faithful throughout the split may finally see their dedication answered, as Bjergsen has shown his former, heavy carry self whereas MikeYeung is starting to display why he was the most hyped jungler coming into spring split.
On the other hand, the faithful for CLG have to pray for a miracle to have their team hit the top six. Stixxay is trying his hardest to carry the team on his back, but between Darshan, Reignover and Huhi, last week was completely underwhelming. Tied for last, CLG will need to consistently pull 2-0 weeks just to strive for the bottom sixth place finisher.
Team Liquid vs 100 Thieves

Game 1 – 2PM PST/ 5PM EST
It has been quite awhile since these two teams faced each other and a lot has changed since their first skirmish. Team Liquid has mostly been living up to the hype despite recent hiccups, with Doublelift still having a strong showing coupled by a stable mid lane atmosphere headed by Pobelter. 100T are still surpassing everybody's expectations, taking a game off C9 last week with Meteos debuting his variety of jungle picks while Cody Sun just mops the floor with anybody that dares oppose him.
Team Liquid have won against the highest ranked teams and lost against the lowest rank teams. It is a safe assumption that their mentality may have a large influence on their gameplay. That being said, last week went quite predictably: win vs FLY, loss vs EF. Giving Pobelter enough room to dominate Ryu while having repeat roams bot lane to shut down Cody Sun may be TL's winning strategy.
100T can be nearly assured their top lane matchup will have, for better or worse, minimal early game impact, no pun intended. Getting Meteos on an engage champion like Jax, Zac or Sejuani should not prove difficult, but clearing out enemy wards to allow Meteos to roam will be a daunting task. Cody Sun, with enough protection from the team, has a very good chance to steamroll the game quickly.
Both tied for third, and both with exceptional players on each side. Making a prediction about this game can best be attributed to a coin flip, however the favorite for this match will be 100T. Their gameplay is much more consistent, interactive, and coordinated considering this split's custom of long matches.
Best bet: Back 100T to win at +150 with BetOnline
Team SoloMid vs FlyQuest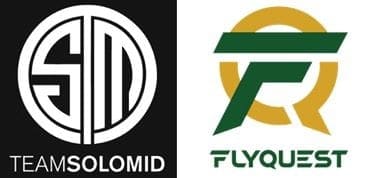 Game 2 – 3PM PST/ 6PM EST
Gear up for an incredibly nerve wracking match because TSM takes on FQ in game 2 of this week. Should TSM secure a victory, they are one step closer to climbing into the top 4 on the ladder. If FQ triumph, not only are they in the reasonable running for top 4, they will have collectively broken TSM's winning streak.
TSM needs to once again give Bjergsen enough room to maneuver and roam. Predictably, the Danish midlaner will most likely never see Galio again, so a new answer will have to be revealed to match Fly from FLY. Zven and Mithy have yet to show their 'popping off' performance, but have remained consistent throughout the split as a stable botlane.
FQ have a paramount task in the form of TSM ahead of them. Their entire team is subpar in nearly every statistic across the board, yet there is hope for the underdogs. WildTurtle , Flame and Fly are still the main win conditions for FLY, but Stunt has not been slacking on the shotcalling either, with a hefty 81% KP. Going through botlane as a win condition would prove high risk low reward, so centering around Flame and his mixed playstyle and champion pool would grant a higher chance of success.
TSM comes into this week with a 2-0 streak whereas FLY is coming into this week with an 0-2 record. The favorite outcome of this match is TSM, but the significance of this match for the 3 time NA LCS Champions is indisputably important. TSM fans will be rooting for their home team; TSM haters will cheer for a FLY upset.
Best bet: Back TSM to win at -227.27 with BetOnline
Cloud9 vs CounterLogic Gaming
Game 3 – 4PM PST/ 7 PM EST
C9 and CLG facing off yet again, as they have done many teams in the history of the NA LCS. The only difference is that before, both teams were top echelon teams. Now, this is a match between the 2nd place and the 9th placed team, a staggering difference of strength no matter how one looks at it.
C9 have nearly given up control of the 1st place spot in NA, with losses to 100T and EF bringing them down the standings. Jensen remains a star mid laner, with his botlane ally Sneaky remaining a solid and consistent carry. Licorice has shown he has to ability to carry superbly but alas the opposite is also true (cough Lucian cough). The win condition for C9 now falls to the early game pressure and transition into midgame, which relies heavily on Svenskeren being in the right time and right place.
CLG have struggled throughout the split and this will be no different. Stixxay and Biofrost actually have a decent chance to match equally with Sneaky and Smoothie, but Darshan could prove to be on point or completely tilted. Huhi has not won the matchup versus Jensen consistently enough, and Reignover simply is not able to put in the work that needs to be done. Once again, instead of champion or matchup strategies, CLG may have to slow down the game in hopes to match teamfights 40 minutes down the road.
C9 are easily the heavy favorites to win here. They have shown signs of weakness before, but those weaknesses will have to be exploited by a team struggling to get out of the bottom half of standings.
Best bet: Back Cloud9 to win at -303.03 with BetOnline
League Of Legends North America LCS Predictions for Saturday
TL vs 100T – 100T
TSM vs FQ – TSM
C9 vs CLG – C9
GG vs EF – EF
CG vs OPT – CG
Best sportsbooks to wager on LoL NA LCS

Best esports betting sites for your country
Also read: