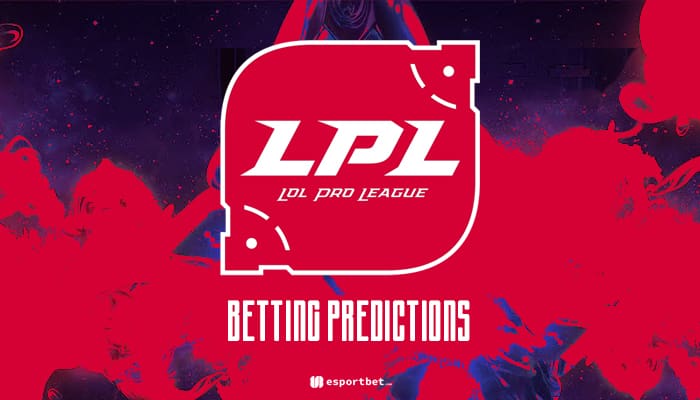 by in
LNG ESPORTS vs BILIBILI GAMING LoL BETTING & MATCH DETAILS

Best Odds:
LNG -1000 at BetOnline | Bilibili +550 at BetOnline
When:
August 1, 2023 |17:00 CST
Watch Live:
Lolesports, Twitch
Bilibili Gaming and LNG Esports will meet on Tuesday, August 1, in the lower-bracket finals of the League of Legends Pro League (LPL) 2023 Summer Playoffs. It'll mark their first clash since June 21, when Bilibili Gaming won 2-0 en route to a 15-1 finish in the regular season.
LNG Esports kicked off their LPL 2023 Summer Playoffs campaign in Round 3 and have faced Weibo Gaming (3-2), JD Gaming (2-3), and Top Esports (3-1). Bilibili Gaming, as the higher seed, have played just two series, against Top Esports (3-1) and JD Gaming (3-0).
The results the teams have produced would suggest that LNG Esports and Bilibili Gaming are evenly matched, and we could even make a case for LNG Esports as the better team. They played a five-map series against JD Gaming (who swept Bilibili) and were equally as successful against Top Esports. But that doesn't necessarily mean much.
LNG Esports looked very good in the regular season, but they came extremely close to losing against Weibo Gaming. Their win against Top Esports was a sight to behold, with TES showing their inability to close out games. LNG Esports deserve credit for what they've accomplished, but they haven't looked good in either of their victories in the playoffs.
Bilibili Gaming entered the LPL 2023 Summer Playoffs as the best-performing team in the league, and unlike LNG Esports, they looked good in their win against Top Esports. The series against JD Gaming (0-3) was a bit of a stomp, but with Bilibili sitting 0-7 in the head-to-head there, it's fair to say JDG are their kryptonite.
LNG Esports are not a bad team, but the gap between them and Bilibili Gaming is larger than what the latest LoL esports betting odds suggest. Bilibili Gaming to cover the 1.5-map handicap is an excellent bet, with a smaller play on BLG to sweep worth considering as well.
Bilibili Gaming -1.5 maps