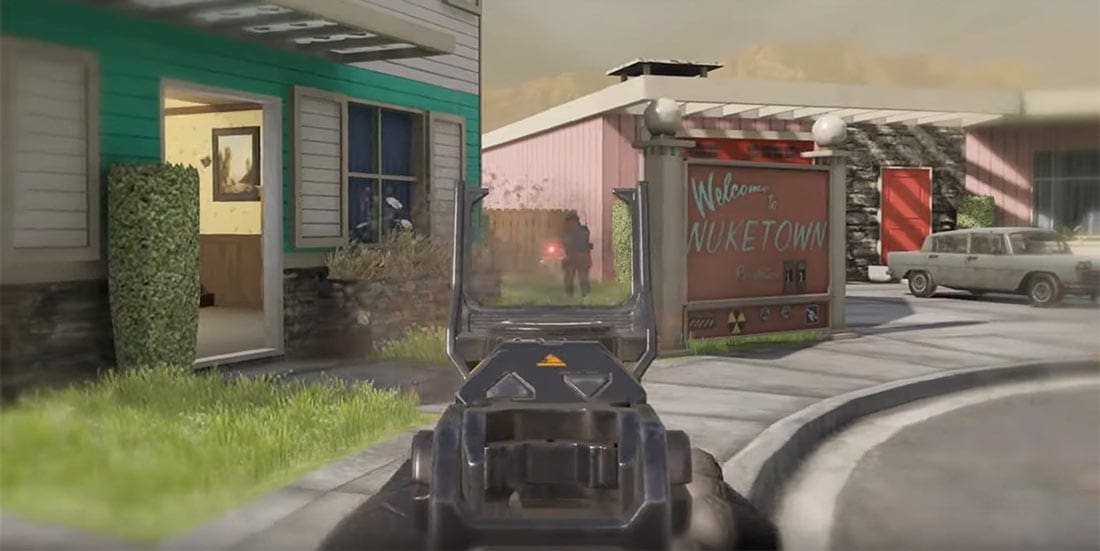 by in
North America
Will Call of Duty: Warzone Mobile Launch Soon?
It looks as though Activision, the creators of Call of Duty, are looking to expand the CoD: Warzone into the mobile market. The CoD: Mobile, which launched last year, was a massive success. It features the standard multiplayer options and a battle royale mode.
Activision posted a job listing on its site for an executive producer for a series with the code WZM. Many believe that WZM indicates that the position is for Warzone. However, the posting has since been deleted, which leaves us to speculate.
Call of Duty: Warzone, released in March this year, is a battle royale mode game. It's been popular among players and had 75 million users in August.
Asia
League of Legends: Wild Rift Launch
The closed beta of LoL: Wild Rift launched yesterday a closed selection of players. The regional beta is only available to gamers who pre-registered in Indonesia, Philippines, Malaysia, Singapore, and Thailand.
While the rest of the world waits, what can we expect from the game? So far, we know that it's only available to select players on Android, with a small test arriving on iOS soon.
We also know that in the alpha test release, there were 36 champions. In the beta, there'll be six new ones along with five new skins. The champions are Dr. Mundo, Varus, Jarvan IV, Amumu, Sona, and Singed.
The new skins are Boom Boom Blitzcrank, Marauder Ashe, Spellthief Lux, Rogue Admiral Garen, and Worldbreaker Nasus.
Africa
ATK Arena Open Venue for Free
ATK Arena has proven its commitment to the esports community. The organization is home to an excellent venue where there are frequent social events and tournaments. However, the lockdown rules and regulations are still quite harsh in South Africa, negatively impacting many gamers.
To ease the stress of finding a stable internet connection or venue for teams during the busy month, ATK Arena has opened its doors to the community.
If a player or team needs a spot or use the headquarters' available resources, they're free to do so. All gamers must first show proof that they're competing and that they're part of an organization.
Europe
THREAT Will Stand in for Nawwk at ESL Pro League
As the top-tier competition reaches new levels this year, many gamers have taken a step back due to exhaustion and burnout. It's becoming increasingly common among players, and the latest to come close to burnout is Tim "nawwk" Jonasson.
The Ninjas in Pajamas's AWPer will be taking a break from the remaining two matches of the ESL Pro League Season 12. He's been showing signs of exhaustion, and the organization is putting his health first. He should heal and rest before the situation escalates, and he's on the bench for an extended period.
In the meantime, the NiP coach, Björn "THREAT" Pers, will fill in for nawwk during the ESL Pro League. If all goes well, he'll be back in good health and ready for the DreamHack Open on October 15.
South America
Merger: Falkol Prodigy
Two of the major esports organizations in Brazil are coming together as one. Prodigy Esports and Falkol Esports are partnering up to form a new company Falkol Prodigy. The two are merging to hopefully secure a spot in the Brazilian Championship of League of Legends.
The two will combine their administration, content production, structures, and teams. They'll also be making further investments as Falkol Prodigy, with a new visual identity and rebranding in progress.
The organization will invest in seven teams: LoL, CS: GO, FIFA, Free Fire, Fortnite, and VALORANT.
Oceania
Adelaide Summit: From Gamers to Professionals
The Sia Furler Institute of the University of Adelaide is holding a free summit as part of the Creative Revolutionaries series. One of the primary goals of the event is to encourage growth in creative industries.
After the event last year, panelists set to turn their love for video games into a professional and sustainable career. This year, they'd like to see how well they've progressed in the field. In the long run, they'd like to find a way to teach the youth about turning a gaming passion into a successful career choice.