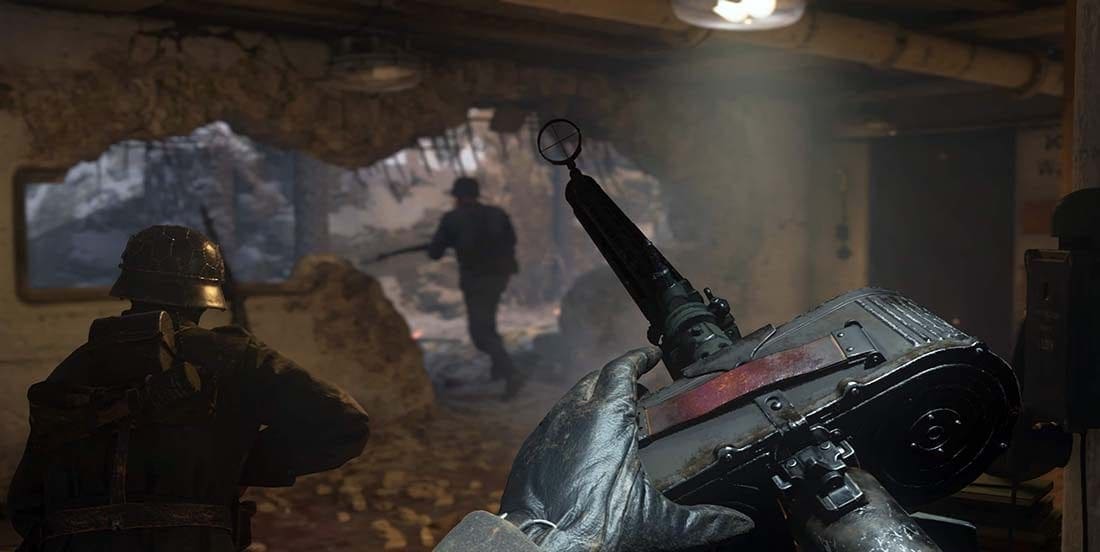 by in
Call of Duty will be the next title to join the fight for battle royale supremacy, according to an insider from Raven Software.
The battle royale genre has won a massive following in 2018. Playerunknown's Battlegrounds (PUBG) started the trend, while Fortnite: Battle Royale has taken it worldwide. Millions of players join those lobbies every day, so it is no surprise that more and more games are trying to cash in on the trend.
The word on the grapevine is that the upcoming Call of Duty: Black Ops 4 release will not feature the classic single-player mode. That, in turn, has led to speculation that the franchise is planning a move into the lucrative battle royale market.
Activision, the company behind COD, is yet to confirm or deny the rumors.

Call of Duty is not the first gaming franchise to go chasing trends, and fans have reacted positively to the rumored changes. The big question is whether the game's developers can bring something new to the table.
Every successful battle royale game has a standout feature. PUBG is the original, in Fortnite the players can destroy and build structures, while H1Z1 offers the innovative 'auto-royale' mode where players drive around in teams of four.
If COD does venture into battle royale, what will separate it from the pack?
Activision is set to hold a community reveal on May 17, when fans can expect to receive more details about Black Ops 4. The official release date is October 12.