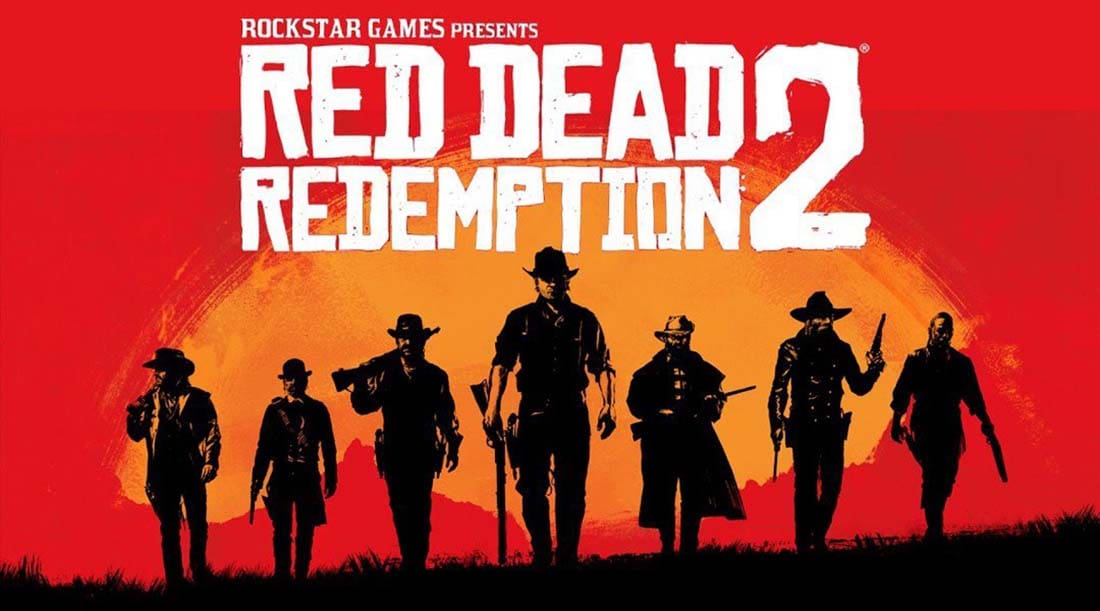 by in
Red Dead Redemption 2 is already one of the most anticipated video games to release later this year, but the newest rumours could attract a whole new fanbase.
Trusted Reviews has reportedly received leaked developer notes and promotional documents on Red Dead Redemption 2 that reveal a planned 'Battle Royale' mode for the game's online component.
While the papers did not elaborate on how the mode will run, it is assumed it will follow the general template of other last-man-standing style multiplayer titles like Fortnite: Battle Royale and PlayerUnknown's Battlegrounds, both which have recorded some of the highest concurrent playerbases and viewership counts last year and spurned high demand for official esports leagues.
Two other online game modes for RDR 2 were also leaked. 'Money Grab' pits two teams against each other to secure bags of money and bring them back to their base without getting robbed, while 'Revive and Survive' features two teams battling it out in a single elimination death match setting, with limited time to revive wounded teammates.
The open world nature of the game coupled with many other proposed multiplayer features – you can barter and talk with NPCs, own and upgrade tents to show off your wealth to other players and engage in spontaneous treasure hunts and other activities seamlessly in between competitive gameplay – is already exciting a very vocal fanbase eager for a new large-scale battle royale mode.

If you don't understand what all the battle royale fuss is about, start paying attention.
Last year, esports numbers cruncher Superdata reported PUBG had a total of 202 million unique viewers on Twitch from May to October 2017, with 10 concurrent million players on Steam.
PUBG also beat out League of Legends in raw viewership numbers in some months and with its viewership significantly higher than its actual player-base, there's a massive audience just waiting to watch hundreds of players battle on the same map at the same time and compete on a professional level.
For those unfamiliar with the series (blasphemy!), Red Dead Redemption 2 is an upcoming Western-themed action-adventure video game and a prequel to the original award-winning 2010 release.
RDR2 is developed by Rockstar Games, one of the most popular triple A developers in the video game space and one of the only studios who have yet to enter the esports circuit.
With stellar open-world environments and several mods adding battle-royale style gameplay to other Rockstar games like Grand Theft Auto V, it's only natural to hope the leaks are true and we can get our Western-themed last-man-standing fix.
Where can I bet on battle royale esports?
While we wait for RDR 2 to release and the battle royale rumours to come to fruition, we recommend checking out several esports betting sites if you want to place a bet on similar games like Fortnite: Battle Royale and PlayerUnknown's Battlegrounds.
While both games are yet to have an official esport league, many top-ranking online sportsbooks are taking bets on third-party organized tournaments for PUBG, and offer betting markets on the most popular esports like CS:GO, Dota 2, League of Legends, Overwatch and StarCraft II.
If you are interested in betting on your favourite battle royale esports in the lead-up to RDR2's release, we recommend checking out BetOnline to our readers from United States based on licensing, security, betting options and payment methods.