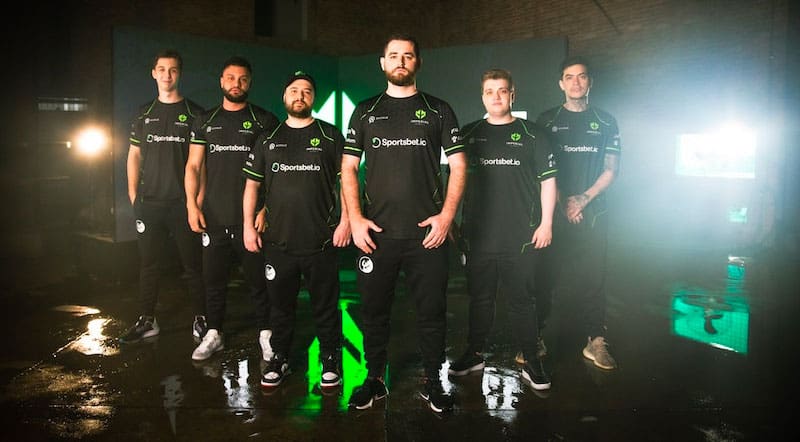 by in
Imperial Esports, also known as Imperial Sportsbet.io owing to sponsorship requirements, have announced their recent partnership with automotive manufacturer Audi.
The deal was done ahead of the Brazilian esports organization's participation in the 2022 IEM Rio Major.
 According to the terms of the contract, Audi will provide three cars for the team's transportation for the duration of the Counter-Strike competition: the A5 Sportback, RS 6 Avant and the RS Q8.

Audi Brazil's Marketing and Communications Director, Cláudio Rawicz, released a statement and revealed that the automobile manufacturing company was excited to partner with Imperial and explore their diverse audience.
"Audi was born in competitive sports and has adrenaline running through its veins," Rawicz said.
 

"We are very excited to join as a supporter of Imperial in e-sports, a universe that engages and enthralls an increasingly broad and diverse audience."
 

Audi has maintained an active role in esports over the years and has sponsored several events, including the 2020 League of Legends Belgian League. The partnership was in collaboration with OMEN by HP, and the two companies sponsored the league for the entire first season.
 

The German automotive company also sponsored the Astralis Group's FIFA brand, Future FC. According to the partnership, the jerseys on Future FC were to sport Audi's logos.
Imperial Sportsbet.io CEO Felippe Martins also commented on the sponsorship and disclosed that working with Audi as the organization's backer was evidence enough that they had "transcended the esports universe".


In 2021, Imperial signed a contract with motorcycle manufacturer Voltz Motors. The partnership made Voltz the sponsor of the esports team and allowed esports fans to win a helmet while buying a motorcycle. The deal was made via Gaming Culture, Imperial Esports' commercial representative.
 

The Intel Extreme Masters Rio Major 2022 kicked off on October 31 and will continue until November 13, with USD $1.25 million up for grabs. Imperial kicked off their campaign on Monday against Team Vitality and suffered a loss, although they were heavy underdogs at +252 on BetOnline.