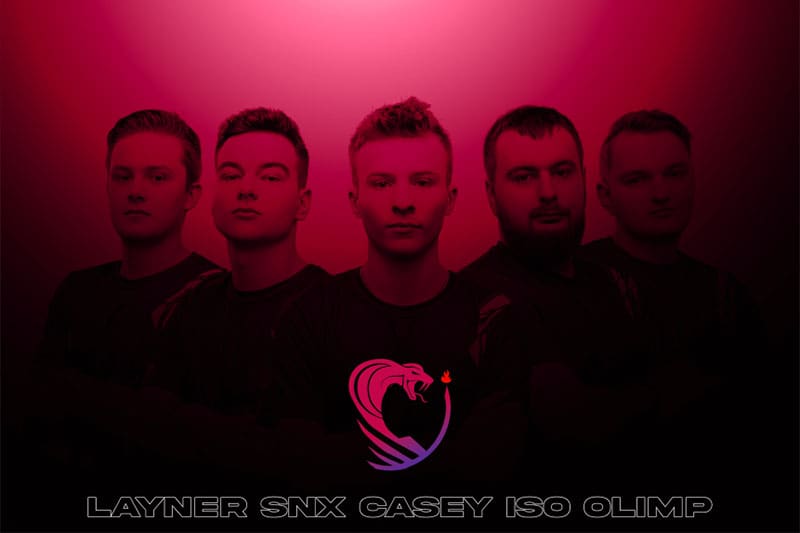 by in
On Monday, newly founded esports organization Ignis Serpens announced their entry into the Counter-Strike scene after signing Polish CS:GO lineup Permitta.
The organization's newly acquired lineup includes Rafał "⁠iso⁠" Tync, Mariusz "⁠casey⁠" Jarząb, Dawid "⁠Layner⁠" Falczyński, Rafał "⁠sNx⁠" Snopek, and Patryk "⁠olimp⁠" Woźniak. Mikołaj "⁠turtle⁠" Dziedzic remains the Polish squad's head coach.
According to olimp, the team decided to agree to Ignis Serpens' offer because the organization had significantly better plans and visions than their previous corporation.
"When we received an offer of cooperation and creating a new brand from scratch, we decided on such because they definitely have better visions and plans for development than the last cooperation," he said.
As Permitta, the lineup previously played in the IEM Katowice Play-In, where they were eliminated following back-to-back losses to FURIA and BIG. The squad also had some success, winning regional and online gaming events like the ESL Polish Championship Autumn and the Esport Tour 2022 Series 4.
The team, however, failed to qualify for the recent Paris Major 2023 European RMR events, thus missing out on a chance to play for a spot in the BLAST.tv Paris Major in May.